Events > March 2019
San Francisco | FWSF International Women's Day Event #BalanceforBetter [SOLD OUT]
Thursday, 03/7/19 at 1:00pm
SOLD OUT! The International Women's Day event, is a solutions-oriented exploration of the challenges that women address as they work to have successful careers, particularly in the financial industry.


---

Wharton Toastmasters Club
Monday, 03/11/19 at 7:00pm
Join the Wharton Silicon Valley Toastmasters club started by Wharton Alumni to help members improve public speaking and leadership skills.


---

Wharton Webinar: Gender Diversity And Ethics In The Workplace
Wednesday, 03/13/19 at 9:00am
This webinar is part of the Wharton Alumni Webinar Series in an effort to offer life-long learning opportunities to alumni. The webinar is provided at no cost to our club members.


---

How to (Not?) Work with a Corporate VC [SOLD OUT]
Thursday, 03/14/19 at 6:00pm
SOLD OUT! In partnership with Wharton San Francisco, HP Tech Ventures is hosting a talk and reception on the Wharton San Francisco campus.


---

2019 WCNC Night with the San Jose Sharks
Saturday, 03/16/19 at 6:15pm
Join us for our first WCNC night with the San Jose Sharks at the SAP Arena!


---

WIVA Investments - Webinar
Wednesday, 03/20/19 at 9:00am
We are pleased to share the following invitation from the Social Impact Initiative. Registration has been offered to the Wharton community through today for this special webinar. Be sure to register to attend.


---

The Rise of Women in Entrepreneurship Breakfast
Monday, 03/25/19 at 8:30am
Celebrate Women's History month by joining us for a breakfast discussion led by two dynamic women, Shannon Grant, Founder of Deus Capital and Robyn Sue Fisher Founder of Smitten Ice Cream.


---

Pardon the Disruption: How Data Science is Revolutionizing Private Equity
Tuesday, 03/26/19 at 5:00pm ***TODAY!***
Join us for a discussion with keynote speakers Sajjad Jaffer and Ian Picache of Two Six Capital on the various ways analytics is being applied within private equity and highlighting how it is changing PE's prevailing investment model.


---

Scale School: Scaling Through Machine Intelligence and Data Science
Wednesday, 03/27/19 at 5:30pm ***TOMORROW!***
This session will focus on how to scale operations, customer acquisition, servicing, and retention through machine intelligence. We will discuss some of the tools available to businesses and whether to build or buy.


---

Recent Events...


Pardon the Disruption: How Data Science is Revolutionizing Private Equity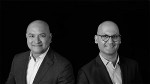 03/26/19, 5:00pm
Join us for a discussion with keynote speakers Sajjad Jaffer and Ian Picache of Two Six Capital on the various ways analytics is being applied within private equity and highlighting how it is changing PE's prevailing investment model.

---
The Rise of Women in Entrepreneurship Breakfast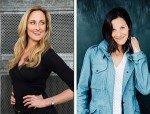 03/25/19, 8:30am
Celebrate Women's History month by joining us for a breakfast discussion led by two dynamic women, Shannon Grant, Founder of Deus Capital and Robyn Sue Fisher Founder of Smitten Ice Cream.

---
WIVA Investments - Webinar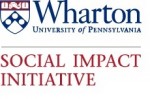 03/20/19, 9:00am
We are pleased to share the following invitation from the Social Impact Initiative. Registration has been offered to the Wharton community through today for this special webinar. Be sure to register to attend.

---
2019 WCNC Night with the San Jose Sharks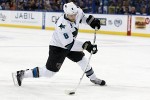 03/16/19, 6:15pm
Join us for our first WCNC night with the San Jose Sharks at the SAP Arena!

---
How to (Not?) Work with a Corporate VC [SOLD OUT]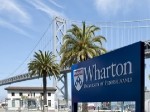 03/14/19, 6:00pm
SOLD OUT! In partnership with Wharton San Francisco, HP Tech Ventures is hosting a talk and reception on the Wharton San Francisco campus.

---
Wharton Webinar: Gender Diversity And Ethics In The Workplace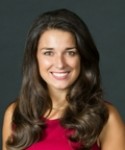 03/13/19, 9:00am
This webinar is part of the Wharton Alumni Webinar Series in an effort to offer life-long learning opportunities to alumni. The webinar is provided at no cost to our club members.

---
Wharton Toastmasters Club
03/11/19, 7:00pm
Join the Wharton Silicon Valley Toastmasters club started by Wharton Alumni to help members improve public speaking and leadership skills.

---
San Francisco | FWSF International Women's Day Event #BalanceforBetter [SOLD OUT]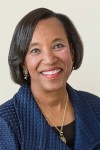 03/7/19, 1:00pm
SOLD OUT! The International Women's Day event, is a solutions-oriented exploration of the challenges that women address as they work to have successful careers, particularly in the financial industry.

---
Wharton Club Dinner at Gen Korean BBQ in Mountain View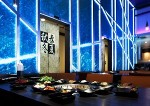 02/27/19, 6:30pm
Ever attend one of our popular Happy Hours and thought I'd like to continue this conversation over dinner? Well, now you can...

---
The Resource Revolution of Water Reuse [SOLD OUT]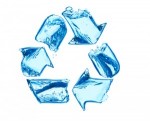 02/27/19, 9:00am
SOLD OUT! We invite you to join in the discussion and to interact with a great network of experts and leaders actively pursuing the pathway to water sustainability through water reuse.

---