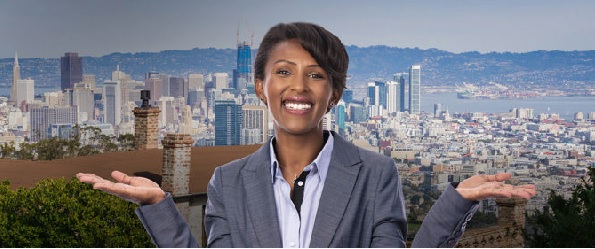 #BALANCEFORBETTER — ADVANCING WOMEN IN FINANCE

Join us on the Wharton San Francisco campus on Thursday, March 7 for an International Women's Day event, a solutions-oriented exploration of the challenges that women address as they work to have successful careers, particularly in the financial industry. They'll focus on how to make changes – in the industry and in ourselves – to further women's careers. All genders are welcome – colleagues, partners, spouses of women in finance and other careers are encouraged to join for this important conversation! This event is a collaboration between the Financial Women of San Francisco, the CFA Society of San Francisco and Wharton MBA Program for Executives.
We will kick off the afternoon with our keynote speaker,
Teveia Barnes
, Former Executive Director of California Infrastructure and Economic Development Bank. Teveia will openly share her personal journey and observations as a prominent woman in the financial industry. Followed by roundtable discussions, led by well-known subject matter experts, on pressing topics facing women in finance today. The afternoon concludes with a panel discussion moderated by
Sheila Lewis
, CEO of Ashton 212.
Meet the panelist
.
Register Online [SOLD OUT]
Date:
Thursday, March 7, 2019
Time:
1:00pm to 7:00pm - Refreshments will be served in the afternoon.
Cocktail networking reception following the event from 5:30 - 7:00 pm
Location:
Wharton San Francisco, University of Pennsylvania
2 Harrison Street
, Sixth Floor
San Francisco, CA 94105
Cost:
Wharton Alumni/Student Discount Code:
WhartonIWD.
Attendees should register as a non-member and then enter the code when they check out to receive $20 off the registration fee.