Upcoming Events...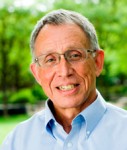 Thursday, 11/10/16 at 5:15pm
Join us for a discussion with Michael Useem as he offers a six-point roadmap for leaders to strengthen their capacity to develop strategy and lead its execution.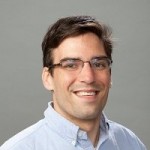 Wednesday, 11/2/16 at 12:00pm ...6 days away!
This webinar is part of the Wharton Alumni Webinar Series in an effort to offer life-long learning opportunities to alumni. The webinar is provided at no cost to our club members. Book now before it sells out.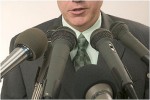 Monday, 11/14/16 at 6:45pm
Join the Wharton Silicon Valley Toastmasters club started by Wharton Alumni to help members improve public speaking and leadership skills.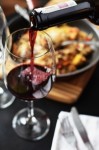 Saturday, 11/19/16 at 1:00pm
Join Wharton Alum Kevin Bersofsky for a private wine and barrel tasting at Montagne Russe Wines in the city and listen to his story of how he managed career transition and cracked the wine industry!

Wednesday, 1/4/17 Time TBD
Join a unique hands-on Wharton learning experience exploring business challenges and opportunities in Finance, Logistics, Hospitality, Entrepreneurship, Technology, and other industries in the Middle East and Northern African Region.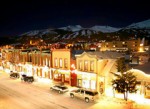 Thursday, 2/2/17 Time TBD
Continue the Wharton Ski Club tradition! Join friends and family for a fun weekend skiing Breck's five peaks.
RSS | more
Recent Events...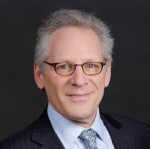 Friday, 10/21/16 5:30pm
CANCELLED! Meet Dr. Friedman, best-selling author of "Total Leadership", "Leading The Life You Want" & "Baby Bust". Dr. Friedman is founding director of The Wharton Leadership Program.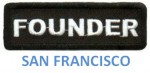 Wednesday, 10/19/16 12:00pm
VENUE CHANGE! Please join us for this networking and knowledge sharing lunch. This luncheon in San Francisco is specifically for founders of start-ups. Wharton alum only.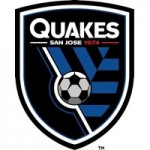 Sunday, 10/16/16 12:00pm
The Wharton Club of Northern California presents its 2nd annual exclusive visit to the Avaya Stadium featuring Earthquakes vs. Whitecaps. There are limited tickets for this event. Please register early.



Saturday, 10/15/16 7:00pm
You are cordially invited to a special event celebrating the 15 year anniversary of the Wharton | San Francisco campus. Registration open to all alumni and current students.
more