Upcoming Events...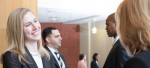 Date To Be Determined.
Know someone who would be a good candidate for the Wharton MBA Program for Executives? Encourage them to register for an Admissions Event!

Date To Be Determined.
Attention Alumni, your help is requested!!! We invite you to be an Alumni Adviser within the Wharton Alumni Career Chats (WACC) platform.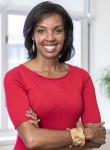 Tuesday, 12/7/21 at 1:30pm ...2 days away!
The COVID crisis has further emphasized the inequalities between different professions, classes, racial groups, and nationalities.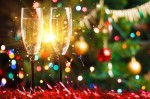 Tuesday, 12/7/21 at 5:00pm ...2 days away!
Please join the Wharton Alumni Clubs of Southern California, Chicago, Dallas, National Capital Region and Northern California for a Wharton/Penn Virtual Holiday Event .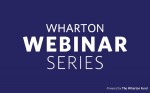 Thursday, 12/9/21 at 6:00am ...4 days away!
In this session, Prasanna (Sonny) Tambe, Associate Professor of Operations, Information, and Decisions, will discuss these crucial changes with a focus on key inputs such as software, developers, capital (e.g. the cloud), and data.

Saturday, 12/11/21 at 6:00am ...6 days away!
Join President Amy Gutmann and Interim Provost Beth Winkelstein when Engaging Minds returns to New York with three dynamic faculty members whose innovative work is inspiring impact.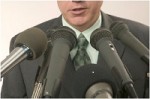 Monday, 12/13/21 at 8:00pm ...8 days away!
Join the Wharton Silicon Valley Toastmasters club started by Wharton Alumni to help members improve public speaking and leadership skills.

Monday, 12/20/21 at 7:00am
Wharton Interactive and Lifelong Learning are excited to extend an exclusive 50 percent discount on special three-day Entrepreneurship Strategy Course offerings over the holiday season.
RSS | more
Recent Events...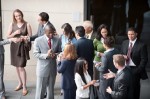 Tuesday, 11/30/21 3:00pm
In this fireside chat, Dorie Clark - Harvard Business Review author and Duke University Fuqua School of Business executive education professor – will discuss concrete strategies to help you sharpen your strategic thinking.

Tuesday, 11/30/21 12:00pm
Join us to hear how faculty at Penn are accelerating medical innovation at an extraordinary pace.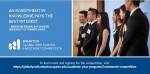 Saturday, 09/18/21 11:59pm
The Wharton Global High School Investment Competition is a free, English-based, online investment simulation and group project for high school students and teachers. Participants compete with other students from around the world and learn about finance.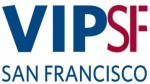 Friday, 08/13/21 11:59pm
The Fall 2021 Application cycle is now open for Venture Initiation Program (VIP) San Francisco: VIP-SF is an accelerator open to Penn students and alumni entrepreneurs who are developing their own ventures.
more