Events > April 2019
Fireside Chat & Happy Hour with Gail Gilbert Ball
Tuesday, 04/2/19 at 5:30pm
Celebrate Women's History month by joining us in San Francisco for a special fireside chat and happy hour with Gail Gilbert Ball.


---

Wharton Webinar: Corporate Propaganda: False Flags, Shills, Astroturfing and Sock Puppets
Thursday, 04/4/19 at 9:00am
We are extending our thanks by offering early registration for a new Lifelong Learning webinar because you are a generous supporter of the Global Clubs Network.


---

Wharton Toastmasters Club
Monday, 04/8/19 at 7:00pm
Join the Wharton Silicon Valley Toastmasters club started by Wharton Alumni to help members improve public speaking and leadership skills.


---

SOLD OUT! Wharton Alumni Angels Panel & Networking
Wednesday, 04/10/19 at 6:00pm
Join us for the Wharton Alumni Angels (WAA) third annual event for all Wharton alumni and hear the 2018 review, growth of its worldwide investing community, and plans for the future. Sponsored by Penn Wharton Entrepreneurship


---

Wharton Women Founders & Funders Breakfast Series
Tuesday, 04/30/19 at 8:30am
Join us for breakfast with Shannon Grant, Founder of Deus Capital and Robyn Sue Fisher, Founder of Smitten Ice Cream as she shares her story and her mission to make the absolute best ice cream.


---

SUN
MON
TUE
WED
THU
FRI
SAT
1
2*
3
4*
5
6
7
8*
9
10*
11
12
13
14
15
16
17
18
19
20
21
22
23
24
25
26
27
28
29
30*
Recent Events...


The Emerging Investment Landscape in Health - What really matters?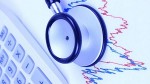 06/13/19, 3:30pm
Explore the emerging trends & investment opportunities afforded by the transformational shifts occurring in the healthcare ecosystem with rapid introduction of new technologies.

---
Modern Love in the Digital Age: A Salon Evening [SOLD OUT]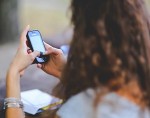 06/11/19, 6:30pm
SOLD OUT ! Finding love has changed in the digital age. Don't miss your chance to hear a Celebrity Matchmaker, GSB Professor and The League CEO dish on dating in a digital age.

---
Wharton Toastmasters Club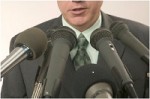 06/10/19, 7:00pm
Join the Wharton Silicon Valley Toastmasters club started by Wharton Alumni to help members improve public speaking and leadership skills.

---
How Customers Buy…& Why They Don't
06/6/19, 6:30pm
Mapping and Managing the Buying Journey DNA. A roundtable discussion with acclaimed business author Martyn R. Lewis.

---
Wharton Alumnae Founder and Funders Association (WAFFA) "Know Your Numbers" Series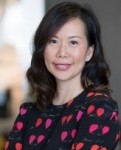 06/6/19, 6:00pm
Join us for an inspired Happy Hour with Forerunner Ventures Partner Eurie Kim, WG'09. Hear her perspective on the numbers you need to know for driving growth in consumer brands.

---
Assessing Commercial Real Estate Investments and Markets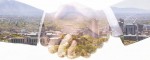 06/3/19, 8:00am
We have a new Real Estate program specifically for investors: The Wharton faculty, who are the leading minds in real estate today, will explore the fundamental concepts around different commercial real estate asset classes.

---
Are you an Entreprenuer with a Business Proposal? Apply for our Speed Pitch Session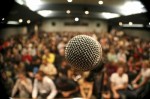 05/31/19, 11:59pm
Wharton community entrepreneurs! You are invited to submit an application to pitch before an audience of accredited investors and accomplished judges. Be considered for funding from Wharton Alumni Angels.

---
Scale School: Scaling an Omnichannel Fulfillment Strategy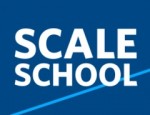 05/21/19, 5:30pm
This session will focus on how to scale operations, customer acquisition, servicing, and retention through machine intelligence. We will discuss some of the tools available to businesses and whether to build or buy.

---
Give Back: Coach High School Students from Under-Resourced Communities in Entrepreneurship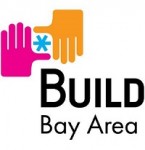 05/16/19, 12:30pm
We are pleased to share the following event courtesy of Build.org. The Wharton Club community is encouraged to serve as coaches, & support ninth grade students from Oakland's Golden State Prep Academy as they prepare for competition.

---
Wharton Alumnae Founders and Funders Association (WAFFA) "Know Your Numbers" Series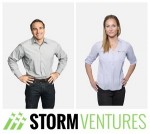 05/14/19, 6:00pm
Join guest speakers Ryan Floyd, Founder and Managing Director and Pascale Diaine, Principal at Storm Ventures explain the metrics you need to know.

---