Events > July 2019
Wharton Toastmasters Club
Monday, 07/8/19 at 7:00pm
Join the Wharton Silicon Valley Toastmasters club started by Wharton Alumni to help members improve public speaking and leadership skills.


---

Fearless In Fintech
Monday, 07/15/19 at 8:00am
Fearless in FinTech offers the unique opportunity to learn from and engage with a full spectrum of leaders representing the most creative and influential Financial Services and FinTech organizations.


---

Wharton Alumnae Founder and Funders Association WAFFA "Health & Wellness" Series
Thursday, 07/18/19 at 6:30pm
Hear from Sandra Shipilberg, Founder & CEO of Seeker Health on the state of the healthcare industry as it follows tech adoption to improve the efficiency of the healthcare system.


---

WCNC Day at AT&T Park with the San Francisco Giants
Sunday, 07/21/19 at 10:30am
Join us for our 14th Annual Day at the Park with the San Francisco Giants!


---

Daily Pennsylvanian Alumni Get-Together
Monday, 07/22/19 at 5:30pm
If you worked on the Daily Pennsylvanian in any capacity, staff or editorial, you are cordially invited to the DPAA annual reunion. If you are not sure you are a DP Alumni, feel free to drop in anyhow! Spouses, partners, and other guests welcome.


---

SUN
MON
TUE
WED
THU
FRI
SAT
1
2
3
4
5
6
7
8*
9
10
11
12
13
14
15*
16
17
18*
19
20
21*
22*
23
24
25
26
27
28
29
30
31
Recent Events...


Wharton Club is proud to share this event: How the West is Won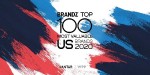 11/14/19, 2:30pm
Hear from Senior executives from YouTube, Visa, Levi's and Pinterest! Author Joseph Jaffee is our keynote speaker, and we'll feature learnings from today's top brands before a great networking session!

---
Wharton MBA Admissions: 12 November SF Reception - REMINDER!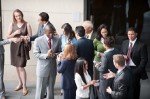 11/12/19, 7:30pm
Please join us for an informal reception to share your firsthand Wharton experiences and knowledge with prospective students. No one can describe the value of a Wharton MBA more effectively than our alumni!

---
Wharton Toastmasters Club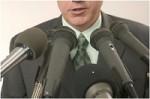 11/12/19, 7:00pm
Join the Wharton Silicon Valley Toastmasters club started by Wharton Alumni to help members improve public speaking and leadership skills.

---
Wharton Alumni Fast Chat: Quick Connections in Technology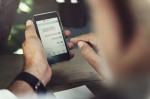 11/12/19, 12:00pm
Chat on line with Wharton alumni across the tech industry! Exchange info, trade tips, and share your resume! Sign on from any device, from any location. Consecutive 10 minute conversations will continue for the entire hour.

---
How She Built This - CANCELLED!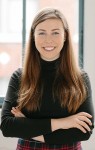 11/12/19, 8:30am
CANCELLED! The Wharton Alumnae Founder and Funders Association presents Hayley Leibson, co-founder and COO at Lunchclub and contributor at Forbes.

---
Women Founders and Funders Picnic and Walk at Glen Park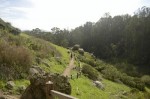 11/2/19, 10:30am
Join WAFFA and meet other incredible women for a casual yet intimate women only event at Glen Park.

---
Wharton Product Group Happy Hour at Pampas in Palo Alto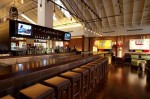 10/24/19, 5:30pm
A group of alums have started The Wharton Product Group for those focused on Product Management, Product Marketing, or Product Strategy of technology products. We are having a happy hour to enjoy each other's company and share experiences.

---
WCNC FinTech Panel Series:The Evolution of Digital Investing Advice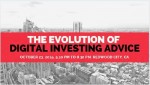 10/23/19, 5:30pm
Join the Wharton Club for a series of interactive panel discussions exploring key sectors across the Fintech ecosystem, including wealth management, lending, payments and more.

---
HBS CEO Series Fireside Chat with Tien Tzuo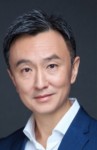 10/23/19, 5:00pm
We are proud to share an event from HBS- A Fireside Chat with Tien Tzuo, Founder & CEO of Zuora (NYSE: ZUO). Tien will share why the subscription model is critical for your business and tips on how to make the shift to thrive in this business era.

---
Wharton Webinar: The New Science of Startups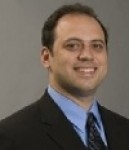 10/17/19, 12:00pm
This webinar is part of the Wharton Alumni Webinar Series in an effort to offer life-long learning opportunities to alumni. The webinar is provided at no cost to our club members.

---