Events > July 2019
Wharton Toastmasters Club
Monday, 07/8/19 at 7:00pm
Join the Wharton Silicon Valley Toastmasters club started by Wharton Alumni to help members improve public speaking and leadership skills.


---

Fearless In Fintech
Monday, 07/15/19 at 8:00am
Fearless in FinTech offers the unique opportunity to learn from and engage with a full spectrum of leaders representing the most creative and influential Financial Services and FinTech organizations.


---

Wharton Alumnae Founder and Funders Association WAFFA "Health & Wellness" Series
Thursday, 07/18/19 at 6:30pm
Hear from Sandra Shipilberg, Founder & CEO of Seeker Health on the state of the healthcare industry as it follows tech adoption to improve the efficiency of the healthcare system.


---

WCNC Day at AT&T Park with the San Francisco Giants
Sunday, 07/21/19 at 10:30am
Join us for our 14th Annual Day at the Park with the San Francisco Giants!


---

Daily Pennsylvanian Alumni Get-Together
Monday, 07/22/19 at 5:30pm ***TODAY!***
If you worked on the Daily Pennsylvanian in any capacity, staff or editorial, you are cordially invited to the DPAA annual reunion. If you are not sure you are a DP Alumni, feel free to drop in anyhow! Spouses, partners, and other guests welcome.


---

SUN
MON
TUE
WED
THU
FRI
SAT
1
2
3
4
5
6
7
8*
9
10
11
12
13
14
15*
16
17
18*
19
20
21*
22*
23
24
25
26
27
28
29
30
31
Recent Events...


Daily Pennsylvanian Alumni Get-Together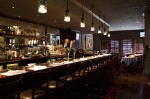 07/22/19, 5:30pm
If you worked on the Daily Pennsylvanian in any capacity, staff or editorial, you are cordially invited to the DPAA annual reunion. If you are not sure you are a DP Alumni, feel free to drop in anyhow! Spouses, partners, and other guests welcome.

---
WCNC Day at AT&T Park with the San Francisco Giants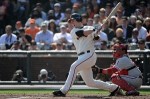 07/21/19, 10:30am
Join us for our 14th Annual Day at the Park with the San Francisco Giants!

---
Wharton Alumnae Founder and Funders Association WAFFA "Health & Wellness" Series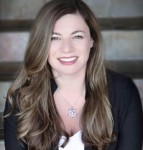 07/18/19, 6:30pm
Hear from Sandra Shipilberg, Founder & CEO of Seeker Health on the state of the healthcare industry as it follows tech adoption to improve the efficiency of the healthcare system.

---
Fearless In Fintech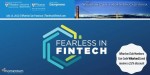 07/15/19, 8:00am
Fearless in FinTech offers the unique opportunity to learn from and engage with a full spectrum of leaders representing the most creative and influential Financial Services and FinTech organizations.

---
Wharton Toastmasters Club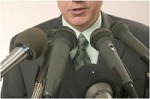 07/8/19, 7:00pm
Join the Wharton Silicon Valley Toastmasters club started by Wharton Alumni to help members improve public speaking and leadership skills.

---
Bay Area entrePENNeurs Happy Hour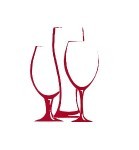 06/27/19, 6:00pm
Calling all EntrePENNeurs! Whether you are founders, investors, employed by startups or aspiring for entrepreneurship, please join us. Join us for beer, wine, snacks and networking!

---
Wharton Alumnae Founder and Funders Association Alternative Sources of Capital Panel Discussion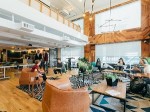 06/27/19, 6:00pm
Join our panelist for a discussion on alternative sources of capital for startup growth - is venture capital the goal?

---
Happy Hour at Pampas in Palo Alto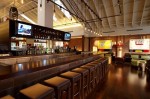 06/26/19, 5:30pm
DATE CHANGE! Feel like taking a break from the usual? We all do. Come toast to those little battles we win and the friendships we share!

---
Wharton Founders & Funders Breakfast Series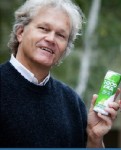 06/25/19, 8:30am
DATE CHANGE! Join us for breakfast and a discussion on the Earliest Lessons in Perseverance with Oatly co-founder Bjorn Oste.

---
Hacking The Real Estate Market As A Buyer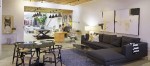 06/23/19, 10:30am
Join experienced realtors Bill Williams and Jing Fangus for a discussion on 2019 real estate topics.

---