Events > January 2019
WHCMAA at JPMorgan!
Wednesday, 01/9/19 at 8:30pm
Kick off the New Year by joining fellow WHCMAA and other Wharton alums at the 2019 JPMorgan Healthcare Conference in San Francisco.


---

Wharton Toastmasters Club
Monday, 01/14/19 at 7:00pm
Join the Wharton Silicon Valley Toastmasters club started by Wharton Alumni to help members improve public speaking and leadership skills.


---

San Francisco | EMBA Admissions Information Reception
Wednesday, 01/16/19 at 6:00pm
We invite alumni to join us in San Francisco for a reception with Wharton EMBA applicants!


---

Wharton Webinar: Customer-Based Corporate Valuation
Thursday, 01/17/19 at 9:00am - 10:00am
This webinar is part of the Wharton Alumni Webinar Series in an effort to offer life-long learning opportunities to alumni. The webinar is provided at no cost to our club members.


---

Wharton MBA Admissions: San Francisco Reception
Thursday, 01/17/19 at 7:00pm - 9:00pm
Alumni, please join us in San Francisco for a reception with admitted Wharton MBA students!


---

Venture Initiation Program (VIP) San Francisco
Friday, 01/25/19 at 11:59pm
The Wharton Venture Initiation Program (VIP-SF) Spring 2019 cycle online application is open and you may begin preparing your VIP application. The deadline to submit the online application is Fri, January 25 at 11:59 PM PDT


---

Negotiate Your Job Offer or Promotion Like a Boss
Thursday, 01/31/19 at 6:00pm
Learn the negotiation tools you need to advance your career and earn more money.


---

SUN
MON
TUE
WED
THU
FRI
SAT
1
2
3
4
5
6
7
8
9*
10
11
12
13
14*
15
16*
17*
18
19
20
21
22
23
24
25*
26
27
28
29
30
31*
Recent Events...


SF Startup Trek Happy Hour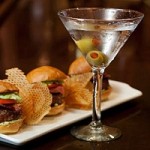 02/21/19, 6:00pm
Interested in Bay Area's startup scene? Join us for a happy hour with Whartonites and current students for drinks and lite bites.

---
Blockchain: Hope or Hype? [SOLD OUT!]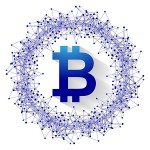 02/21/19, 5:00pm
SOLD OUT! Please join an interdisciplinary panel of Penn Engineering, Wharton, and Law faculty as they engage in a wide-ranging discussion of the opportunities that blockchain presents and the challenges that it faces.

---
Twisting Fate: My Journey with BRCA - from Breast Cancer Doctor to Patient and Back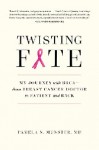 02/13/19, 6:00pm
Please join Dr. Pamela Munster and Devi Ramanan in this fireside chat/discussion about Dr. Munster's inspiring book. Twisting Fate gives a glimpse into the medical and emotional turmoil of breast and other cancers related to the BRCA mutation.

---
Wharton Webinar: Fast-Moving Vehicle And Mobility Ecosystems: How Much Distruption And How Soon?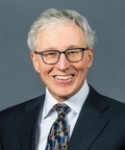 02/13/19, 9:00am
This webinar is part of the Wharton Alumni Webinar Series in an effort to offer life-long learning opportunities to alumni. The webinar is provided at no cost to our club members.

---
Wharton Toastmasters Club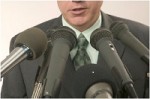 02/11/19, 7:00pm
Join the Wharton Silicon Valley Toastmasters club started by Wharton Alumni to help members improve public speaking and leadership skills.

---
Gopi Kallayil: The Happy Human: Being Real in an Artificially Intelligent World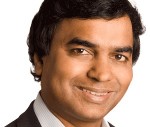 02/7/19, 7:00pm
Kallayil explores the qualities that make us human and can help us be successful and happy in both our personal lives and professional careers.

---
Bay Area entrePENNeurs Happy Hour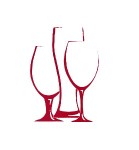 02/7/19, 6:00pm
Calling all EntrePENNeurs! Whether you are founders, investors, employed by startups or aspiring for entrepreneurship, please join us. Join us for beer, wine, snacks and networking!

---
Happy Hour at Pampas in Palo Alto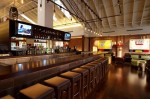 02/6/19, 5:30pm
Feel like taking a break from the usual? We all do. Come toast to those little battles we win and the friendships we share!

---
Negotiate Your Job Offer or Promotion Like a Boss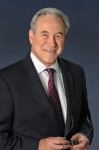 01/31/19, 6:00pm
Learn the negotiation tools you need to advance your career and earn more money.

---
Venture Initiation Program (VIP) San Francisco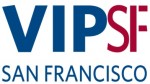 01/25/19, 11:59pm
The Wharton Venture Initiation Program (VIP-SF) Spring 2019 cycle online application is open and you may begin preparing your VIP application. The deadline to submit the online application is Fri, January 25 at 11:59 PM PDT

---