How often do we take the time to bring a clearer vision to our career dreams? Join the Wharton Club for a special opportunity to take the CareerLeader Career Assessment Tool and discuss the results in an evening workshop!
No question, these are challenging times for all professionals. But whether they are good times or not, how often do we take the time to bring a clearer vision to our career dreams? On Wednesday, January 7th, the Wharton Club of Northern California is pleased present Sasha Grinshpun, who will lead us in a workshop on how to get to that clearer vision. Moreover, each attendee will have the opportunity to take the CareerLeader career assessment prior to the event and then discuss their results on this evening.
Considered to be the most respected and comprehensive business career assessment tool in the market,
CareerLeader
is currently being used by over 400 top companies and universities around the world. The assessment tool is the product of 25+ years of research by Dr. Timothy Butler, the Director of Career Programming at HBS. Dr. Butler's latest book is
Getting Unstuck: How Dead Ends Become New Paths
(Harvard Business School Press, 2007). He has co-authored with James Waldroop two other books,
Discovering Your Career in Business
(Basic Books, 1997) and
The Twelve Bad Habits that Hold Good People Back
(Currency Doubleday, 2001).
A thorough review of CareerLeader and discussion of assessment results will be given by Sasha Grinshpun, a local consultant who has years of experience working with Dr. Butler and CareerLeader. The review and discussion will include:
A customized professional report, including scores along 3 critical elements of career development (interests, motivators, and abilities).
Recommended specific career paths that are likely to be your best career path matches, and why you match well.
Understanding key elements of corporate culture and how you will fit in with each.
Recognizing and helping you to cure your career "Achilles Heels"
We are also pleased to announce a rare discount for CareerLeader for those attending the Career Assessment Workshop. This is a members-only event, and each member may bring up to one guest. Registrants will have a link emailed to them a few days before the event so that they will be able to take the CareerLeader Assessment. Note that you
must
take the assessment in order to attend the workshop.
Register Online
Date:
Wednesday, January 7th, 2009
Time:
6:00pm - 8:30pm
Place:
Michael's at Shoreline, 2960 Shoreline Blvd., Mountain View, CA 94043
Cost:
Registration fee includes
CareerLeader assessment
and
buffet dinner
at event. A link to take your online survey will be sent to you several days before the event. $80 per person for WCNC Members and up to one accompanied guest. $90 per person for members of affiliate clubs. $100 for non-member Wharton alumni. $20 extra for each ticket after 3:00pm Monday, January 5th if available. Cancellations after 3:00pm Monday, January 5th at the discretion of the WCNC.
NOTE: Registration ends Tuesday at 1:00pm, and day-of-event registration will not be available for this event.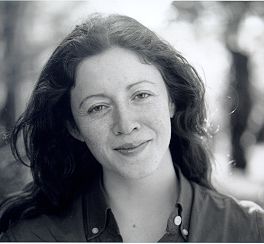 Sasha Grinshpun
Sasha Grinshpun works with top tier organizations, including Google and Harvard Business School (HBS), as well as with talented individuals to unlock their human potential. Her specialties include executive coaching, career development, team dynamics, and leadership development.
A true global soul, Sasha's eclectic background spans multiple roles and industries across four continents. She has worked as an international management consultant at Monitor Group, innovation consultant with IDEO, VP of Business Development and Sales at a start-up (whose office used to be Janis Joplin's old apartment), and, now, as a high-impact executive and career coach as a founding partner in Talent Mosaic.
While getting her MBA at Harvard Business School, Sasha launched a breakthrough campus-wide peer-to-peer coaching program, called Career Teams, that stills thrives on campus. She continues to serves as a coach for current MBA students at HBS as part of their renowned career coaching program.
She graduated from Harvard (MBA) and from Yale (BA in Economics & International Studies). Other projects prior to Sasha's 12+ years in business have included conducting genetics research as part of the Human Genome project and writing documentary scripts for National Geographic Television. Sasha is fluent in Russian and Portuguese, as well as Spanish, especially on Latin dance nights.