Upcoming Events...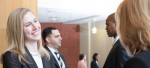 Date To Be Determined.
Know someone who would be a good candidate for the Wharton MBA Program for Executives? Encourage them to register for an Admissions Event!

Date To Be Determined.
Attention Alumni, your help is requested!!! We invite you to be an Alumni Adviser within the Wharton Alumni Career Chats (WACC) platform.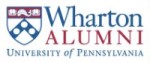 Wednesday, 1/19/22 at 11:59pm ...3 days away!
The WHCMAA is excited to mark the 10-Year anniversary of the Wharton Healthcare Quarterly throughout 2022 by "Celebrating the Past and Embracing the Future."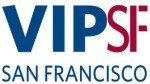 Friday, 1/21/22 at 11:59pm ...5 days away!
The Spring 2022 Application cycle is now open for Venture Initiation Program (VIP) San Francisco: VIP-SF is an accelerator open to Penn students and alumni entrepreneurs who are developing their own ventures.

Sunday, 1/23/22 at 11:59am ...7 days away!
Join PennPAC in making a difference this spring! PennPAC brings together University of Pennsylvania alumni as pro bono consultants to assist nonprofit organizations with their strategic challenges.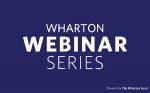 Thursday, 2/3/22 at 9:00am
WCNC is proud to share this exclusive registration access to our club members for the upcoming Wharton Webinar. We hope you can join us.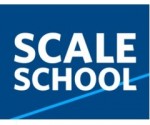 Wednesday, 2/9/22 at 9:30am
Join us for a timely discussion on how the past few decades have shown a dramatic rise in start-up acquisitions, which have become the dominant channel through which ventures successfully exit.
RSS | more
Recent Events...

Monday, 12/20/21 7:00am
Wharton Interactive and Lifelong Learning are excited to extend an exclusive 50 percent discount on special three-day Entrepreneurship Strategy Course offerings over the holiday season.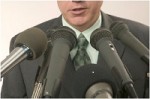 Monday, 12/13/21 8:00pm
Join the Wharton Silicon Valley Toastmasters club started by Wharton Alumni to help members improve public speaking and leadership skills.

Saturday, 12/11/21 6:00am
Join President Amy Gutmann and Interim Provost Beth Winkelstein when Engaging Minds returns to New York with three dynamic faculty members whose innovative work is inspiring impact.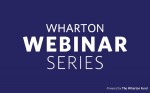 Thursday, 12/9/21 6:00am
In this session, Prasanna (Sonny) Tambe, Associate Professor of Operations, Information, and Decisions, will discuss these crucial changes with a focus on key inputs such as software, developers, capital (e.g. the cloud), and data.
more