Upcoming Events...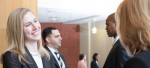 Date To Be Determined.
Know someone who would be a good candidate for the Wharton MBA Program for Executives? Encourage them to register for an Admissions Event!

Date To Be Determined.
Attention Alumni, your help is requested!!! We invite you to be an Alumni Adviser within the Wharton Alumni Career Chats (WACC) platform.

Thursday, 8/6/20 at 5:00am
This event is hosted by the Penn Club of San Francisco and co-hosted by Cornell NorCal, the Wharton Club of Northern California, and several other business schools and regional Penn Clubs.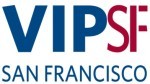 Monday, 8/17/20 at 11:59pm
The Wharton Venture Initiation Program (VIP-SF) Fall 2020 cycle online application is open and you may begin preparing your VIP application. Applications are due before Monday, August 17, 11:59 pm PT.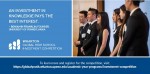 Friday, 9/18/20 at 11:59pm
The Wharton Global High School Investment Competition is a free, English-based, online investment simulation and group project for high school students and teachers. Participants compete with other students from around the world and learn about finance.
RSS | more
Recent Events...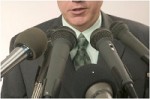 Wednesday, 07/8/20 8:00pm
Join the Wharton Silicon Valley Toastmasters club started by Wharton Alumni to help members improve public speaking and leadership skills.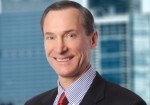 Tuesday, 06/30/20 5:00pm
WCNC is proud to share this event. We are pleased to offer this special program developed by the Wharton Club of Chicago to the entire Global Clubs Network.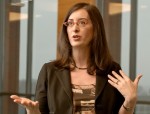 Tuesday, 06/30/20 7:00am
The Wharton Ready Livecast Series, fueled by the stellar, groundbreaking thought leadership of the world-renowned Wharton faculty, is a twice weekly series of stimulating conversations brought to you by Wharton Executive Education.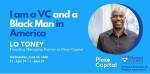 Wednesday, 06/24/20 12:00pm
Join us for a conversation with Lo Toney, Founding Managing Partner at Plexo Capital, where we'll discuss his recent medium post, "I am a VC But Still a Black Man in America".
more