Events > February 2022

SUN
MON
TUE
WED
THU
FRI
SAT
1
2
3*
4
5
6
7
8
9*
10
11
12
13
14
15
16
17
18
19
20
21
22
23
24
25
26
27
28
Recent Events...


Entrepreneurship Strategy 3-Day Course Multiple Dates

12/20/21, 7:00am
Wharton Interactive and Lifelong Learning are excited to extend an exclusive 50 percent discount on special three-day Entrepreneurship Strategy Course offerings over the holiday season.

---
Wharton Toastmasters Club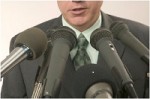 12/13/21, 8:00pm
Join the Wharton Silicon Valley Toastmasters club started by Wharton Alumni to help members improve public speaking and leadership skills.

---
Engaging Minds Penn Faculty Live!

12/11/21, 6:00am
Join President Amy Gutmann and Interim Provost Beth Winkelstein when Engaging Minds returns to New York with three dynamic faculty members whose innovative work is inspiring impact.

---
Wharton Webinar: AI and Business Competition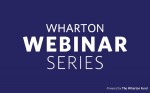 12/9/21, 6:00am
In this session, Prasanna (Sonny) Tambe, Associate Professor of Operations, Information, and Decisions, will discuss these crucial changes with a focus on key inputs such as software, developers, capital (e.g. the cloud), and data.

---
Wharton Virtual Holiday Event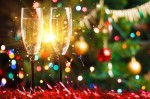 12/7/21, 5:00pm
Please join the Wharton Alumni Clubs of Southern California, Chicago, Dallas, National Capital Region and Northern California for a Wharton/Penn Virtual Holiday Event .

---
Beyond Business with Dean Erika James: Humanizing ESG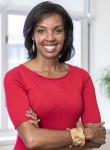 12/7/21, 1:30pm
The COVID crisis has further emphasized the inequalities between different professions, classes, racial groups, and nationalities.

---
How to Be a Long-Term Thinker in a Short-Term World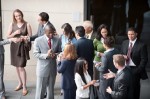 11/30/21, 3:00pm
In this fireside chat, Dorie Clark - Harvard Business Review author and Duke University Fuqua School of Business executive education professor – will discuss concrete strategies to help you sharpen your strategic thinking.

---
Inspiring Impact Faculty Series: Revolutionizing Modern Medicine

11/30/21, 12:00pm
Join us to hear how faculty at Penn are accelerating medical innovation at an extraordinary pace.

---
Wharton Global High School Investment Competition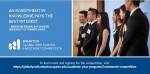 09/18/21, 11:59pm
The Wharton Global High School Investment Competition is a free, English-based, online investment simulation and group project for high school students and teachers. Participants compete with other students from around the world and learn about finance.

---
Venture Initiation Program (VIP) San Francisco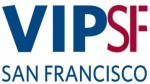 08/13/21, 11:59pm
The Fall 2021 Application cycle is now open for Venture Initiation Program (VIP) San Francisco: VIP-SF is an accelerator open to Penn students and alumni entrepreneurs who are developing their own ventures.

---