Featuring John Schwarz, CEO of SAP BusinessObjects. Attendees will learn first-hand about the pre-merger strategic planning process, the operational challenges of merger execution, and leadership qualities required to successfully manage change.
---
Making High Tech Mergers Work
Thursday, October 1, 2009
Corporate history is filled with examples of failed merger deals--absolutely
filled
.
According to some estimates, the overall M&A failure rates are a staggering 60-80%. Notable examples from just the last decade include AOL/Time Warner, Daimler Benz/Chrysler and Alcatel/Lucent. The enterprise software industry, with its rapid consolidation, has had its fair share of failed attempts to realize operating synergies due to cultural misfits, ineffective post-merger execution, and a variety of other reasons.
SAP AG's $6.7B merger with Business Objects in October 2007 predictably generated a mixed response from industry experts. What are the chances that the fate of this merger will be different? What are the key factors that will determine its success?
The Wharton Club invites you to be part of a special event featuring John Schwarz, Chief Executive Officer (CEO) of SAP BusinessObjects. At this session, you will learn first-hand about the pre-merger strategic planning process and the operational challenges of merger execution. This event will feature John in a fireside chat with Peter Goldmacher, leading software analyst and Managing Director at Cowen & Co.
Register Online
Date:
Thursday, October 1, 2009
Time:
6:00pm-7:00pm Networking Reception & Registration. 7:00pm-8:15pm Program, Q&A
Location:
SAP Labs Bldg1, 3410 Hillview Ave, Palo Alto CA 94304
Cost:
WCNC members, members of affiliate clubs and their accompanied guests: $20 per person. Non-member alumni and other guests: $40 per person.
Registrations after 4:00pm Tuesday, September 29 an extra $10 per ticket, if available
. Cancellations after 4:00pm Tuesday, September 29 at the discretion of the WCNC.
No charge for Wharton Club Gold Ticket Members
(but remember as always to register via the above 'Register Online' link.)
Reserve seats now for this limited-attendance event -- a high-level case discussion where you will hear first-hand what senior executives plan for when they make an acquisition of this magnitude!
JOHN SCHWARZ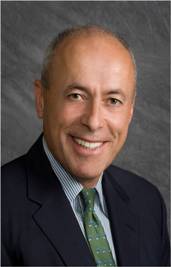 John Schwarz is Chief Executive Officer (CEO) of the SAP BusinessObjects solution portfolio, and a member of the SAP Executive Board. Schwarz is responsible for all aspects of the SAP BusinessObjects solution portfolio's operations, including go-to-market activities and product development, as well as service and support.
Schwarz joined Business Objects in September of 2005 as its CEO, and during his tenure oversaw seven strategic acquisitions. He drove revenue growth to more than U.S. $1.5 billion. Prior to Business Objects, Schwarz was president and chief operating officer of Symantec Corporation. While at Symantec, he played a key role in tripling business growth to more than U.S. $2.7 billion in revenue and was instrumental in the successful combination of Symantec and VERITAS.
Before joining Symantec, Schwarz spent 25 years at IBM Corporation, working in various development, manufacturing, sales, and marketing roles. His last position was general manager of IBM's Industry Solutions unit, a worldwide organization focused on building business applications and related services for IBM's large industry customers.
Schwarz currently also serves as a director of the Synopsys Corporation.
Schwarz has degrees in business administration from the University of Toronto and in computer science from the University of Manitoba. In 2004, he received an honorary doctorate from Dalhousie University in Halifax, Nova Scotia
PETER GOLDMACHER

Peter Goldmacher is a Managing Director and Senior Research Analyst. He joined Cowen in 2004 and has experience working in the computer industry as well as on Wall Street. He started his career at Oracle, working for six years in variety of departments including sales ops, consulting, marketing, and finance, and he has also worked at BMC Software as Director, Corporate Planning and Strategy. Mr. Goldmacher had a brief stint at a start-up company called Callidus Software before joining Merrill Lynch as a research analyst in 1999, where he covered core technology as well as backed up the lead analyst on the large cap, infrastructure and apps software names. Just prior to joining Cowen, Mr. Goldmacher was senior software analyst at IRG Research, a subsidiary of TheStreet.com. He holds a B.A. in Political Science from the University of Colorado.