Now more than ever, your success as a leader isn't just about being a great businessperson. You've got to be a great person, performing well in all domains of your life -- your work, your home, your community, and your private self.
That's a tall order.
The good news: Contrary to conventional wisdom about "balance," you don't have to assume that these domains compete in a zero-sum game. Total Leadership is a game-changing blueprint for how to perform well as a leader not by trading off one domain for another, but by finding mutual value among all four. Veteran Wharton Professor Stew Friedman shows how to achieve these "four-way wins" as a leader who can:
Be real: Act with authenticity by clarifying what's important
Be whole: Act with integrity by respecting the whole person
Be innovative: Act with creativity by experimenting to find new solutions
With engaging examples and clear instruction, Friedman provides more than thirty hands-on tools for using these proven principles to produce stronger business results, find clearer purpose in what you do, feel more connected to the people who matter most, and generate sustainable change.
Most leadership development books focus only on your professional skills, while books about personal growth concentrate on your needs beyond work. Total Leadership is different. It's a unique, high-impact resource that shows how to win in all domains of life.
Date: Friday, June 27th
Time: 6:00pm-7:00pm Networking Reception with appetizers and refreshments.
7:00pm-8:30pm Program, Q&A.
Location: Wharton West, 101 Howard St. Suite 500, San Francisco, CA 94105
Register: WCNC members, Wharton summer interns, members of affiliate clubs and their accompanied guests: $20 per person. Non-member alumni and other guests: $40 per person. If available, $10 additional for tickets purchased after 6:00pm, Wednesday, June 25th. Cancellations after 6:00pm Wednesday, June 25th at the discretion of the WCNC.

Click here to order your discounted copy of Total Leadership for $15 for pickup at the event on Friday. (Note: you must be present to pick up your book or make arrangements with a friend to pick up your copy if you can't attend; the Club will not mail books out to people who do not pick up their copies, and refunds will not be issued.)

Visit http://www.totalleadership.org/ for videos and more.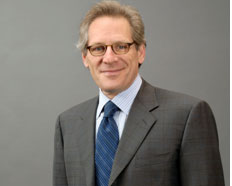 Stewart D. Friedman is the founding director of the Wharton School's Leadership Program and of Wharton's Work/Life Integration Project. He is former head of Ford Motor's Leadership Development Center.