Inside Web 2.0 Strategy: Exec Panel & Book Discussion
**SOLD OUT**
Join an amazing panel of entrepreneurs and strategists to find out their secret recipes to successful, monetizable Web 2.0 business models.
* * The WCNC would like to thank Facebook for sponsoring this event. * *
Web 2.0 strategy means thinking exponentially--"1/10th the cost, 10x the users, 10x, the partners, 10x the value at 10x the speed"…(Book author & former Haas & Wharton Professor Amy Shuen, quoted in USA Today). Are you ready to "power up" your thinking, social/global networks and business models following best practices from Facebook, Jajah, VideoEgg and the Web 2.0 companies covered by top i-house Thomas Weisel Partners?
You have only one week to register online to reserve your seat (and accompanying autographed book) at a fun and fascinating multi-school--Wharton, Haas, Yale, INSEAD, Northwestern—Web 2.0 discussion and alumni networking event. Lots of Facebook folks will be there as well. This event will be quickly sold out so register early.
Join an amazing panel of entrepreneurs and strategists Dave Morin of Facebook, CEO Trevor Healey of Jajah, CEO Matt Sanchez of VideoEgg and top Internet analyst Christa Quarles of Thomas Weisel Partners-- to find out their secret recipes to successful, monetizable Web 2.0 business models.
SOLD OUT
Date: Wednesday, June 4, 2008
Time: 5:00-7:30pm
Location: Facebook offices, 164 Hamilton Ave., Palo Alto, CA 94301
Registration: Tickets are $20 for Wharton, Haas, Yale, INSEAD, and Northwestern club members and their guests. Tickets are $40 for non-member alumni and guests. Since Facebook has offered to host and sponsor this event, all online registered and pre-paid attendees will receive an autographed copy of Professor Amy Shuen's new book, Web 2.0: A Strategy Guide. These books will be handed out at the event. (This special offer is available to attendees only, since we cannot mail copies).
Register online and reserve your autographed copy of Web 2.0: A Strategy Guide.
Host: Philipp Stauffer, Executive, Accenture, Digital Strategy & Marketing Sciences Practice
Officer, Wharton Club of Northern California
Moderator: Amy Shuen, Professor, CEIBS, formerly Wharton, Haas Berkeley, INSEAD
Yale BS CSEE/English, MBA Harvard, PhD UC Berkeley
Panelists: Dave Morin, Facebook
Trevor Healey, CEO Jajah
Matt Sanchez, CEO VideoEgg, Yale CSEE
Christa Sober Quarles, Managing Director, Thomas Weisel Partners, Harvard MBA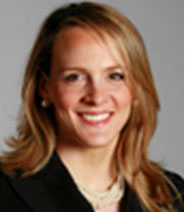 Christa S. Quarles
Leading Equity Research Analyst covering Internet Services for Thomas Weisel Partners Group
Christa Quarles is a Managing Director within the research department at Thomas Weisel Partners and has been covering the internet sector since 2000. In 2006, Forbes ranked Christa the #2 Internet, Software & Services Analyst for stock picking. Some of the well-known stocks she covers include: Google, Yahoo! and eBay. Christa regularly appears on CNBC to discuss trends within the Internet sector. As the lead Internet analyst at Thomas Weisel, she is responsible for the development of firm's research themes and conducts proprietary research on the dynamics of the secular shifts of interactive advertising and media consumption. Christa spends significant time with private companies within the internet space to discern emerging trends that could impact the public market incumbents.
Prior to joining Thomas Weisel, Christa was an Assistant Vice President at Merrill Lynch where she worked in the Fixed-Income Research Department analyzing bond portfolios for institutional accounts.
Christa graduated with a BS in Economics and German from Carnegie Mellon University. She graduated first in the Department of Economics, received university and college honors and was named to Phi Beta Kappa. She also holds an MBA from the Harvard Business School.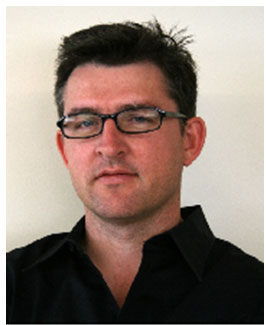 Trevor Healy, CEO Jajah
Trevor Healy is CEO at Jajah. Jajah (www.jajah.com) is a leader in the new category of Voice 2.0, making voice over IP networks as easy to use as a search engine. The company has grown exponentially since its launch, and now serves consumers, in 122 countries, every day. A successful entrepreneur and Nasdaq 100 executive, Mr. Healy brings a blend of early stage skills, and public company knowledge to Jajah. He has participated in three M&A exits, completed an IPO and Secondary Offering, and ran business units of two large public entities.
Prior, to joining Jajah, Mr. Healy was a Vice President at PayPal Inc., a division of eBay Inc. (NASDAQ: EBAY). There he was a general manager to an Internet eCommerce business, which processed in excess of $50 billion of mobile payment and eCommerce transactions annually.
Mr. Healy was a Vice President at Verisign Inc. (NASDAQ: VRSN) and general manager of the Electronic Commerce group that processed mobile and payment transactions for retailers, mobile operators and consumers. Mr. Healy led the growth of this business for three years, and its eventual sale to eBay Inc. in 2005, for $370 million.
Prior to joining VeriSign, Mr. Healy was the Co-Founder of CelNX ("Cellular Network Exchange"), a private company sold to VeriSign that became part of VeriSign's mobile offering.
Prior to joining CelNX, Mr. Healy was an EVP at Trintech Group PLC (NASDAQ: TTPA), where he started the company's US operation which completed an IPO on NASDAQ and subsequent secondary offering, enjoying very successful returns for investors.
Mr. Healy graduated with a Bachelors Degree in Business Studies from the University of Limerick, in Ireland. He serves as a Board Director of Red Circle, an Irish mobile entertainment company, and has spent the last 12 years living in the San Francisco Bay Area with his family.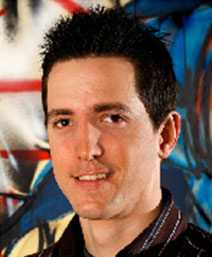 Dave Morin
Senior Platform Manager, Facebook
Dave Morin is the Senior Platform Manager at Facebook, where he is responsible for the company's platform strategy and further expanding the Facebook developer community. Dave joined Facebook from Apple, where he became the Manger of Creation & Collaboration technologies after his tenure as Manager of Student Marketing. Prior to Apple, Dave founded the company Viadi a technology and marketing company focused on building strong brand experiences using the power of the Internet. Dave received a bachelor's degree in economics and business from the University of Colorado at Boulder.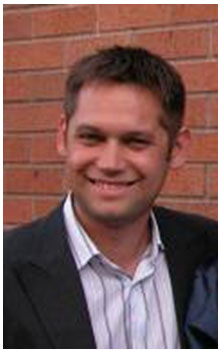 Matt Sanchez
President & CEO / Co-founder, VideoEgg
VideoEgg is the leading video ad network for online communities, connecting brands to over 50 million people with video and rich media across a network of more than 200 leading video and gaming sites, social networks, and applications. An advertising innovator, the company was the first to commercialize interactive advertising overlays onto video, an approach that is being widely adopted by the industry. Leading brands such as Jeep, NBC Universal, Coca-Cola, Nike and Hewlett-Packard (as well as more than 250 others) have all run campaigns on the Eggnetwork.
VideoEgg is a privately held company, which is based in San Francisco, with offices in the UK and New York City. The company has raised $35 million in funding and is backed by August Capital, First Round Capital, Maveron, Focus Ventures and WPP.
VideoEgg was born in early 2005 when the three co-founders, Matt Sanchez, Kevin Sladek and Dave Lerman were trying to crack the code on all things video. In a previous venture, the Yale graduates were involved in a social venture that was matching non-profit organizations, who needed public service announcements (PSAs), with a nationwide network of filmmakers who were itching to make video with their digital cameras and desktop editing packages. They quickly discovered that with all the different devices, editors, encoders, and players, there really wasn't a simple, foolproof way for people to get video on to the web. They started creating tools to publish video to the web, and VideoEgg was hatched.
Prior to co-founding VideoEgg in January 2005, Matt was chief operating officer of MediaLiquid, a production company that focused on helping non-profits develop cost-effective public service announcements by. He began his entrepreneurial career in high school when he founded a computer consulting group. Sanchez holds a B.S. in Electrical Engineering and Computer Science from Yale University.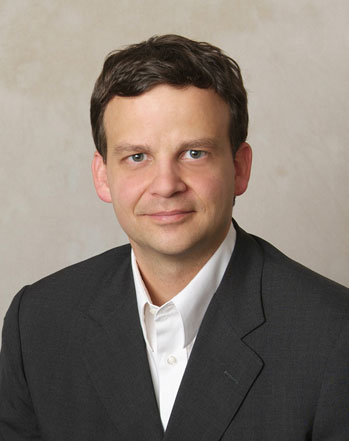 Philipp Stauffer
Partner - Digital Strategy & Marketing Sciences Practice, Accenture
Philipp Stauffer is a Senior Executive with Accenture's Digital Strategy & Marketing Sciences practice focusing on the broader transformational aspects (consumer and enterprise) of "digital as a platform" including eMarketing, marketing optimization and cloud computing. With Philipp's broad international background he works globally at start-up companies, growth organizations and leading industry players. He has a significant focus in technology convergence areas as well as market and customer facing disciplines such as product, service and business model innovation, monetization, marketing, business development, channels and sales. Having over 15 years of experience in various industries including software, internet, media, communications, consumer goods, pharma/healthcare and financial services, Philipp authored multiple publications and articles such as "The Future of Enterprise Software" and "High Performance in the Software Business - No Soft Options", as well as other contributions to articles covering the consumer internet, consumer software and marketing space.
Before joining Accenture, Philipp was at Interpublic Group and also Futurebrand, a leading global marketing and advertising services firm, specializing in advertising, brand strategy and brand management, where he worked with leading global consumer companies. Previously, he was also engaged in equity fund management with the Vontobel Group, a Swiss asset management firm, and other leading companies before he co-founded a consumer goods trading and wholesale company in Europe. Philipp holds an MBA from the Wharton School, University of Pennsylvania and he is currently based in Silicon Valley, California.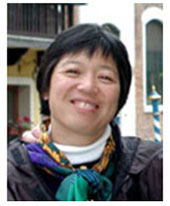 Amy Shuen
Welcome to the Web 2.0 Strategy Conversation--I'm Amy Shuen, a Yale, Harvard, Berkeley-trained software/digital electronics engineer, economist and business school professor at CEIBS, formerly at Wharton and Berkeley. My industry and consulting experience includes Intel, P&G, Bell Labs, Booz Allen, the Silicon Valley Strategy Group and the McKenna Group. I've advised more than 50 Silicon Valley venture-funded startups as well as executive committees of multinational corporations and started up a $100M corporate innovation venture fund for the European bank Societe Generale.
My new book, Web 2.0: A Strategy Guide was just launched at the recent Web 2.0 Expo in SF with record-setting sales and Amazon 5-star ratings and was featured at the Where 2.0 event. Cited by USA Today, Seattle PI and Scobleirized.
Tell me what you think, connect at LinkedIn and Facebook...and let's keep in touch!
http://www.amyshuen.com/
amy@amyshuen.com
ashuen@ceibs.edu (China Europe International Business School, Shanghai)
My blog is at http://amyshuen.typepad.com/
My book forum is at http://forums.oreilly.com/category/28/Web-2-0-A-Strategy-Guide.