Squeezing Blood from a Stone: The Professional Investor's Guide to Eliciting Information
Hands on training on how professional investors elicit maximum information in minimum time from industry sources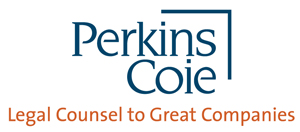 The WCNC would like to thank
Perkins Coie LLP for sponsoring this event.
As a professional investor, you speak every day with corporate management, with industry sources, and with other knowledgeable experts. However, are you getting as much information as possible? Do your sources pro-actively contact you with new investment ideas? Do you have access to the right sources for your business?
David Teten, Founder and Co-Managing Director of Evalueserve Circle of Experts, will fill the gap.
How can I learn the most information possible from industry sources?

What questions should I ask?

What are the killer phrases NOT to say?

How do I build a pool of knowledgeable sources in the industries in which I invest?

What questions prompt sources to share their most valuable information?

What are the legal and ethical guidelines that I should think about when speaking with sources?
There are countless books on how to read a balance sheet or an income statement. However, when you actually measure how professional investors spend their time, they spend perhaps half of it talking with management, attending conferences, and in other ways learning from industry sources. Yet, there's not a single book on Amazon or course in business schools on how to do that effectively. This training fills that gap.
Register Online
Date: Wednesday, May 7, 2008
Time: 6:00pm-7:00pm Networking Reception & Registration. 7:00pm-8:15pm Program, Q&A.
Location: Perkins Coie, 101 Jefferson Drive, Menlo Park, CA 94025
Registration: WCNC Members, members of affiliate clubs, and their accompanied guests: $20 per person. Non-member alumni and other guests: $40 per person. If available, $10 additional for tickets purchased after 6:00pm, Monday, May 5. The WCNC's standard cancellation policy applies for this event.
"Interviewing industry sources requires a broad range of skills which I didn't learn in business school: rapport-building; how to open a conversation to start off on the right foot; how to close a conversation and keep the door still open. Evalueserve has helped me to interact with experts more effectively, learn more from them, and make better trading decisions. Evalueserve showed me how to ask the right questions... And how to help an expert teach me how to ask the right questions! Any investor without this skill set is at a significant disadvantage in the war for alpha."
- Partner, Multistrategy/Convertible/Credit Arb $500M fund, New York, NY

David Teten
David Teten is Founder and Co-Managing Director of Evalueserve Circle of Experts (http://www.CircleofExperts.com) , which provides venture capitalists, hedge funds, private equity funds, and other professional investors with direct access to insights from thousands of senior, frontline industry executives worldwide. Evalueserve (http://www.Evalueserve.com) is the world's largest knowledge process off-shoring company, with over 1,100 clients and 2,100 employees in India, China, Chile, New York, and Romania. 7 of the top 12 investment banks and 10 of the top 15 strategy consulting firms are clients.
David is the lead author of The Virtual Handshake: Opening Doors and Closing Deals Online (http://www.TheVirtualHandshake.com) , the first business book about how to source deals, raise capital, and accelerate your sales with online networks. David is a frequent keynote speaker at finance and technology industry conferences and at such universities as Wharton, Columbia Business School, Yale, and Princeton. He holds a Harvard MBA and a Yale BA.