Join British Consul General, Julian Evans to learn how to: Go to Europe and Maximize Your Investment
Come network with Silicon Valley business leaders, entrepreneurs, investors, and the agencies that have made them successful. Reserve your spot now. Admission is free, but space is limited.
The slumping dollar has boosted revenue for companies with overseas operations. With many Economists believing the dollar is permanently devalued, companies are either opening up offices or expanding existing ones to get a free ride on the currency movement. Venture backed companies are also maximizing valuations by promoting "Europe before Exit". Come network with companies who have expanded into Europe and the agencies that have made them successful.
Discussion Topics
1. What industries are hot in Europe?
2. Will Europe exits be better than the ones in the US?
3. What are the best practices for establishing your business in Europe? When does tax really matter?
4. How can local support help me establish my business faster and more efficiently?
5. What works and what doesn't work when going global?
Panel Members
Consul General, Julian Evans
CFO of Netsuite and CFO of the Year 2007, Jim McGeever
CEO of Kuju and UK's first gamer, Ian Baverstock
Bessemer Venture Partners, Philippe Botteri

Take this opportunity to move your company ahead and compete on a global level!
Register Online (space is limited)
Date: Tues, April 22, 2008
Time:
5:30 PM British Beer Tastings and 'gastropub' hors d'oeuvres
6:00 PM Consul General Welcome and Panel Discussion with Q&A
6:45 PM Networking among the Exhibits and Simulators
Location: Hiller Aviation Museum 601 Skyway Road San Carlos CA 94070 Directions/Map
Cost: Free (CtO is now sponsoring all Wharton Club members for this event)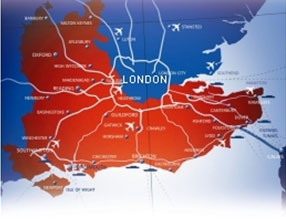 About SEEDA
SEEDA is a development agency, responsible for helping US companies expand into the UK. SEEDA is a proven partner that offers free services dedicated to accelerating your UK business, reducing risk and increasing the value for every dollar spent abroad. SEEDA's customers include Linden Labs, Cognos (IBM), Lockheed Martin, Boeing as well as many startups and small businesses.