What's New and Scary About Executive Compensation
Professor Dave Larcker of Stanford and former Wharton Professor will fill us in…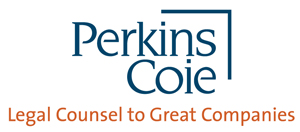 The WCNC would like to thank
Perkins Coie for sponsoring this event.

Professor Dave Larcker, an often quoted expert in Executive Compensation, will share his insights into some of the key issues facing corporations today. His perspective may surprise you!


Learn some of the inside secrets of Executive Compensation

Find out about what is new and Scary in Executive Compensation

Ask questions that you have always wanted to ask about Executive Compensation

Find out what Corporate Directors know that you do not know

Understand the potential impact of shareholder votes on Executive Compensation
Many of you will remember Professor Larcker, when he was the Ernst and Young Professor of Accounting at Wharton. He is the Director of the Corporate Governance Research Program at the Stanford , Co-Director of the Rock Center for Corporate Governance at Stanford and Co-Director of The Stanford Corporate Directors' Forum.


He has spent more the 20 years researching corporate governance and executive compensation issues. His research examines the choice of performance measures and compensation contracts in organizations. His current projects are on the valuation implications of corporate governance, role of the business press in the debate on executive compensation and modeling the cost of executive stock options.


He is on the editorial boards of the
Journal of Accounting and Economics, Journal of Accounting Research, Accounting, Organizations and Society, Journal of Accounting and Public Policy, Journal of Applied Corporate Finance. Professor
Larcker received the Notable Contribution to Managerial Accounting Research in 2001. He received his Ph.D. in Business from the University of Kansas and his B.S. and M.S. in Engineering from the University of Missouri- Rolla.
Register online
Date:
Tuesday, September 25th, 2007
Time: 6:00-6:45 pm. Networking Reception. 6:45-8:30 pm. Interactive Discussion and Wrap Up Networking.
Location:
Perkins Coie LLP
. 101 Jefferson Drive, Menlo Park, CA 94025
Cost:
$20 per person for WCNC Members, Wharton summer interns, members of affiliate clubs, and their accompanied guests. $40 per person for non-member alumni and other guests. The WCNC's
standard cancellation policy
applies for this event.
Registration deadline:
Monday, September 24th, 10:00 am.