On Thursday, August 23rd, the Wharton Club of Northern California invites you to join us for a light dinner and an evening of photographic instruction from Sanjay Saxena and Jeff Davis--accomplished photographers, professional guides, and mountaineers with over four decades of climbing experience between them! One of the specialties of their company, Destination Himalaya, is their photo cultural tours where they travel to places like Tibet, India, and Bhutan. Sanjay and Jeff will share with us secrets of how to get the perfect photo when you're in that once-in-a-lifetime location that took weeks and perhaps thousands of vertical feet to get to.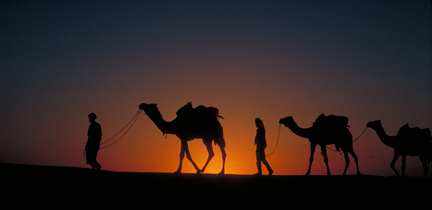 Register onlineDate:
Thursday, August 23rd
6:00-7:00 pm. Networking Reception, light dinner
7:00pm-8:15 pm. Talk, Q&A
Location: Wharton West, 101 Howard Street, Suite 500, San Francisco, CA 94105

Registration:
WCNC Members, Wharton summer interns, members of affiliate clubs, and their accompanied guests: $20 per person.
Non-member alumni and other guests: $40 per person.
If available, $10 additional for tickets purchased after 6:00pm Tuesday, August 21st. Cancellations received after 6:00pm Monday, August 21st are at the discretion of the WCNC.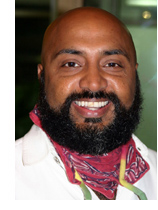 Sanjay Saxena
US Operations Manager, Trip Leader, and Co-Founder,
Destination Himalaya
Tour and Trek Leader Sanjay Saxena was born in New Delhi, India. The son of a Brigadier General in the Indian Army, Sanjay has lived all over India and traveled extensively across Asia. He began mountaineering and rock climbing in the high Himalaya at age fifteen, after successfully completing mountaineering courses from the Nehru Institute of Mountaineering, India.
A professional guide since 1979, Sanjay has led countless groups trekking, climbing, touring and safaris to Tibet, Mongolia, Sri Lanka, Nepal, Bhutan and throughout India. In January of 1992, David Breashears and Sanjay co-led the first western descent of the Brahmaputra river in India. The 250-mile white water rafting trip was filmed for the BBC series "Classic Adventures," and was shown in North America by Arts & Entertainment. In 2001 he led the first western group to journey overland from Kunming to Lhasa along the "southern road."
Sanjay's deep, insider's knowledge of his homeland together with his talent for creating unique itineraries to traditional and remote destinations, make him one of the travel world's top-ranking India and Tibet specialists. For five consecutive years (2003-2007), he has received Conde Nast's "Top Travel Specialist" award for his exemplary work in India, Tibet, Mongolia and Sri Lanka.


Alan Plisskin
Destination Himalaya
Alan Plisskin grew up in Cleveland, Ohio and began taking travel photography pictures when he was 13. When visiting Europe in 1963, with his parents, equipped with an Instamatic camera, Alan returned with pictures that were better than many of his parents' friends, so much so that he sold numerous prints to those traveling companions. This was the beginning of a lifelong passion, photography. In 1969, Alan bought his first Nikon camera, a Nikkormat with three lenses. Shooting exclusively with black and white film for the next 19 years, Alan started his 27 year stint in the darkroom in 1972, upon graduating college and moving to the San Francisco. First, printing black and white and then printing color in 1988, when making the switch to shooting strictly in color. Upon moving to the Bay Area, Alan started his professional photography career in the field of portraiture and weddings. In 1973, after an extensive high Sierra backpacking trip, Alan discovered his passion, nature landscape photography.
Alan is basically self-taught, however, he studied with the late Galen Rowell to help expand his visual sensitivity and with Master Printer Chris Burkett to take his Cibachrome printing to the next level. In 1999, Alan decided that the Cibachrome chemistry was not good for his health or the environment and made the move to digital output. Alan uses an Epson 7500 and Epson 4000 to output his fine art prints that have an archival life of over 100 years. After thorough field testing, Alan became comfortable with the quality of digital capture and a majority of his images are now captured digitally. Alan has traveled extensively in the Southwest, Alaska, Hawaii and California to capture unique images of our environment. Alan sells fine art prints at galleries and art festivals throughout Northern California and produces calendars and note cards.