The founders of Wize.com talk about bulding the "Consumer Reports of the Future" over lunch at Goldman Sachs in San Francisco
During this compelling discussion, Tom Patterson, CEO of Wize.com a leading venture-backed commerce company that is solving the problem of product research for consumers, will provide a first-hand view of where the current opportunities are in Commerce 2.0. Forrester projects that by 2011 online product research will affect 1 Trillion Dollars worth of commerce in America. Wize is focused on capitalizing on this opportunity.
Join Tom and Rajesh Chandran (Wize Technology Leader) over an interactive lunch, learn, and networking session addressing:
* How was Wize.com conceived?
* How to go about recruiting initial talent – other founders and first few employees?
* How do VC's react to a 'new commerce' opportunies?
* Are there business models other than 'Ad supported' ones?
* How does a small company compete against Google or other Big Commerce Sites?
* Advice for entrepreneurs starting a new venture: sharpening your concept, building the dream team, and securing a great term sheet!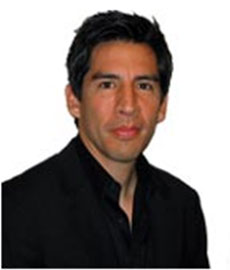 Bio:Tom Patterson
Bio:Tom Patterson
Tom has held strategic positions at Procter and Gamble, PeopleSoft, and Respond.com. In his last operating role, he was the SVP of Technology Development and Operations for MarketTools where he managed them through 5 years of rapid growth. Most recently Tom was an Entrepreneur in Residence with the Mayfield Fund before joining Wize as CEO. Tom has earned a BS from Rensselaer Polytechnic Institute in Chemical Engine

Register Online

Date: Thursday, August 30th, 2007

Time: 11:45am - 1:30pm
Location: Goldman Sachs, 555 California St, San Francisco, Room 45A. Attendees will need to check in with security.

Registration:
$10 per person for WCNC Members and members of affiliate clubs. You will need to purchase additional tickets for accompanying guests. Members only for this limited attendance event. The WCNC's
standard cancellation policy
applies for this event.
Registration deadline: Wednesday, August 29th, 10:00 AM (or as long as seats are still available).