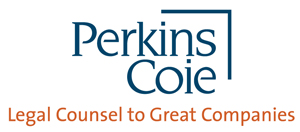 The WCNC would like to thank Perkins Coie LLP
for sponsoring this part of the Sand Hill Road Series
Join the Wharton Club of Northern California in an exclusive session with Mayfield Fund's star VC, Navin Chaddha. Among Navin 's extensive set of accomplishments, he was founder and CTO of VXtreme, a streaming media software company that was acquired by Microsoft and became Windows Media. Navin was recently inducted into the Forbes Midas 100 Deal Maker Hall of Fame for 2007.

How has globalization changed the venture business?
Is there any future in building companies in the enterprise sector?
Is Web 2.0 an emerging bubble in the Valley? How many more consumer startups can the market bear?
Are there particular sectors that are poised for hyper-growth?
How should Wharton entreprenuers engage with the VC community when building their companies?
Any advice for Wharton alumni looking to make a career in venture capital?
Register online
Date:
Thursday, July 19
6:00-6:30 pm. Networking Reception
6:30pm-7:30 pm. Interactive Chat
7:30- 8:00 pm. Wrap Up and Networking
Location:
Perkins Coie LLP
. 101 Jefferson Drive, Menlo Park, CA 94025
Registration: $20 per person for WCNC Members, Wharton summer interns, members of affiliate clubs, and their accompanied guests. $40 per person for non-member alumni and other guests. $10 additional for tickets purchased after 6:00pm Monday, July 16th. Cancellations received after 6:00pm Monday, July 16th are at the discretion of the WCNC.

Navin Chaddha


Navin Chaddha is a proven serial entrepreneur, corporate executive and venture investor. Navin was named on the Forbes Midas List as a top 100 dealmaker in 2007. He invests in the software, enterprise infrastructure, networking systems, communications, Internet infrastructure and semiconductor sectors in the U.S. Navin leads Mayfield's investments in India. His current Mayfield investments include Mimosa Systems, Seedfund and Tejas Networks.

Navin has made 25 investments in the past of which 9 have had IPOs and 6 have been acquired. Some of his past investments include LVL7 Systems (acquired by Broadcom), NeoPath Networks (acquired by Cisco Systems), ReaMetrix, Still Secure, Test Quest, and Vendavo in the U.S. and GCI Solutions, Indya.com (acquired by News Corp), Makemytrip, and Persistent Systems in India. His notable investments that had an IPO include Allsec, IL&FS Investsmart, Provogue and Shree Renuka Sugars in India and Akamai, Northpoint Communications, Qwest Communications and Rhythms NetConnections in the U.S.

Navin was founder and CTO of VXtreme, a streaming media software company that was acquired by Microsoft and became Windows Media. He served in various management roles at Microsoft after that. Navin was also the co-founder of iBeam Broadcasting (NASDAQ IPO) and CEO of Rivio (acquired by CPA2Biz). His venture investing experience includes Managing Director at Gabriel Venture Partners and Venture Partner at Mobius Venture Capital.

Navin holds an MS degree in electrical engineering from Stanford University (received the Stanford and IBM Graduate Fellowships) and a B.Tech degree in electrical engineering from IIT Delhi (received the Director's Medal for being first in his class) and was honored with the prestigious distinguished IIT Alumni Award in 2006. Navin is a Charter Member of TiE and AAMA; serves on the Board of TiE, and is a Global Leader of Tomorrow Member of the World Economic Forum. He holds over 35 patents and has been recognized as an industry thought leader by several publications including Aspatore Books, Business 2.0, Forbes, Fortune, Upside and The Wall Street Journal.