HBSANC CEO SERIES FIRESIDE CHAT WITH JULIA HARTZ, CO-FOUNDAR AND CHIEF EXECUTIVE OFFICER OF EVENTBRITE
Wednesday, October 28, 2020
The HBSANC CEO Series welcomes Julia Hartz, Co-Founder and Chief Executive Officer of Eventbrite. We will discuss Julia's vision, experience building and scaling a global company and lessons learned, and her views on going through 2020 and on leadership and current events. This is a national HBS Alumni event which will start promptly at 5pm PST (8pm EST).
Speaker:

Julia Hartz:
Julia is Co-Founder and CEO of Eventbrite, responsible for vision, strategy and growth of the company. Under her leadership, Eventbrite has become a global self-service ticketing and experience technology platform that serves a community of nearly one million event creators around the world. Julia co-founded Eventbrite with a vision to build a self-service platform that would make it possible for anyone to create and sell tickets to live experiences. Today, with more than fifteen years of innovation, Eventbrite is well-placed to empower the next generation of live and online experiences. In addition to her passion for event creators, Julia is focused on cultivating a culture centered around the company's mission to bring the world together through live experiences. Eventbrite has received multiple awards for its workplace culture, and Julia has been honored as one of Inc.'s Female Founders 100, Fortune's 40 Under 40 business leaders, Inc.'s 35 Under 35 and Fortune's Most Powerful Women
Moderator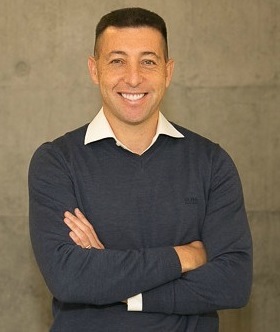 JP Emelie Marcos:
This event is organized and moderated by JP Emelie Marcos (MBA 2001). JP has been the chair of the CEO Series for HBSANC for many years, his first CEO series event dating back to 2004. JP is passionate about continuous education and some of his favorite moments of the year are the fireside chats with the great leaders who come to speak at the CEO Series events, which he describes as his deepest learning experiences. JP is currently a Vice President at New Relic (Nasdaq: NEWR) which acquired SignifAI in 2019, a company he founded and led as CEO. Prior to his 25-year business career, he served as a paratrooper officer in the French Army.
Register Online
Date:
Wednesday, October 28, 2020
Time:
5:00 pm - 6:00 pm PT
Location:
Virtual - Zoom webinar link details will be provided upon registration

Tickets:
VIP Members: Free
HBSANC Members: $10
HBS Alumni Non-Members: $20
Wharton Club Members: $20
General Public: $25
*All tickets are non-refundable

About the CEO Series
The CEO Series is a long-standing HBSANC event tradition. This series exists to foster continuous growth and education among the HBS alumni community by providing a platform for business leaders to share their experience, lessons learned, and advice and opinions in an interactive format. CEOs of prominent companies such as DocuSign, Mulesoft, or Zoom took the stage recently in San Francisco to speak to our members. From now until the foreseeable future, we will conduct monthly online events as part of this series to the Bay Area and other HBS alumni clubs nationally.