HBSANC CEO SERIES FIRESIDE CHAT WITH SARAH FRIAR, CEO OF NEXRDOOR
Wednesday, August 12, 2020
The HBSANC CEO Series returns with Sarah Friar, Chief Executive Officer of Nextdoor. We will discuss Sarah's career, experience, and lessons learned, and her views on the technology industry, leadership, and current events. This is a national HBS Alumni event which will start promptly at 5pm PT (8pm ET). This event will be moderated by JP Emelie Marcos (MBA 2001). Thank you to our generous event sponsor, Perkins Coie!

Speaker:

Sarah Friar:
Sarah Friar is the Chief Executive Officer of Nextdoor, the neighborhood hub, and one of the most influential women in technology. Prior to Nextdoor, Sarah served as Chief Financial Officer at Square. Under Sarah's leadership, the company launched its initial public offering in 2015 and added $30Bn in market cap.
Before her tenure at Square, Sarah served as Senior Vice President of Finance & Strategy at Salesforce. Sarah also held executive roles at Goldman Sachs, as well as leadership positions at McKinsey in both London and South Africa. Sarah sits on the boards of Walmart and Slack. Sarah is a Fellow of the inaugural class of the Finance Leaders Fellowship Program, a member of the Aspen Global Leadership Network, and co-founder of Ladies Who Launch, a network that mentors and inspires women entrepreneurs and business owners.
Sarah grew up in Northern Ireland and earned her MEng in Metallurgy, Economics, and Management from the University of Oxford and her MBA from the Stanford University Graduate School of Business, where she graduated as an Arjay Miller scholar.
Moderator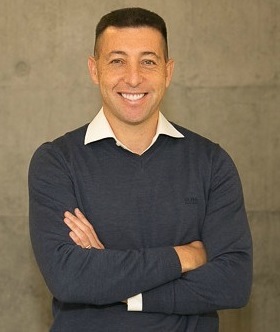 JP Emelie Marcos:
This event is organized and moderated by JP Emelie Marcos (MBA 2001). JP has been the chair of the CEO Series for HBSANC for many years, his first CEO series event dating back to 2004. JP is passionate about continuous education and some of his favorite moments of the year are the fireside chats with the great leaders who come to speak at the CEO Series events, which he describes as his deepest learning experiences. JP is currently a Vice President at New Relic (Nasdaq: NEWR) which acquired SignifAI in 2019, a company he founded and led as CEO. Prior to his 25-year business career, he served as a paratrooper officer in the French Army.
Register Online
Date:
Wednesday, August 12, 2020
Time:
5:00 pm - 6:00 pm PT
Location:
Virtual - Zoom webinar link details will be provided upon registration

Tickets:
VIP Members: Free
HBSANC Members: $10
HBS Alumni Non-Members: $20
Wharton Club Members: $20
General Public: $25
*All tickets are non-refundable

About the CEO Series
The CEO Series is a long-standing HBSANC event tradition. This series exists to foster continuous growth and education among the HBS alumni community by providing a platform for business leaders to share their experience, lessons learned, and advice and opinions in an interactive format. CEOs of prominent companies such as DocuSign, Mulesoft, or Zoom took the stage recently in San Francisco to speak to our members. From now until the foreseeable future, we will conduct monthly online events as part of this series to the Bay Area and other HBS alumni clubs nationally.