Pharma 101!
WCNW is proud to share this event form The Wharton San Diego Alumni Club. Bringing a new safe and effective drug to patients is a highly complicated, highly regulated process.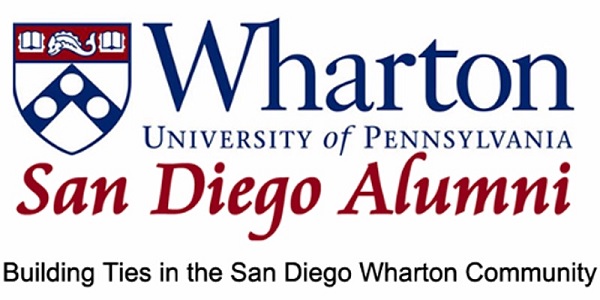 ---
A moderated panel of biopharma professionals will help you understand how a drug makes its way from the lab bench to your medicine cabinet.

Bringing a new safe and effective drug to patients is a highly complicated, highly regulated process. The treatments and vaccines that eventually come to market are important and sometimes essential to our well-being. But it can often be confusing when you are discussing the latest treatment for your parents' chronic diseases or reading about the likelihood of a COVID vaccine being available in the near future.

Panelists:

Kate Broderick PhD is a recognized vaccine experts who leads a diverse team of researchers discovering and developing DNA medicines in her role as Senior Vice President of Research & Development at Inovio (NASDAQ:INO). Working out of the companies research labs in San Diego, she is focused on the development of a broad range of DNA medicines designed to prevent and treat a range of often deadly infectious diseases and cancers. Most recently, she is responsible for driving the development of a DNA vaccine for COVID-19. She also led the teams that brought the first in human Lassa fever vaccine into the clinic as well as advanced the development of a DNA vaccine for the MERS virus. Dr. Broderick received her PhD from the University of Glasgow, Scotland and conducted her post-doctoral research at the University of California, San Diego. In 2018, she was named one of the San Diego Business Journal's Business Women of the Year.

David Chacko MD is Chief Business Officer at Erasca, a San Diego based company that has raised more than $260 million in financing to pursue its mission of erasing cancer. David was previously a Principal at Versant Ventures, where he held a dual investing/operating role, helping lead investment opportunities across multiple therapeutic areas. Operationally, he was intimately involved in advancing several Versant portfolio companies through company formation, fundraising, business development and clinical and regulatory activities. David joined Versant from Alcon where, as Chief of Staff to the CEO, he worked alongside executive leadership to develop and implement high priority corporate initiatives to accelerate growth and innovation. Prior to Alcon, David was an Engagement manager at McKinsey, leading multiple teams serving pharmaceutical and medical device clients, across sales and marketing, R&D, finance and other functions. David has also had roles at SR One, the venture capital arm of GSK, Amgen and Morgan Stanley. David holds an MD from the University of Pennsylvania, an MBA from the Wharton School, and an MPhil from Oxford University, as well as undergraduate degrees in biology and business from the University of Southern California.

Rachel Cervantes PhD is Head of Business Development at UK-based GW Pharmaceuticals (NASDAQ:GWPH) – the global leader in developing and commercializing cannabinoid-based medicines for diseases of high unmet need. Based in the company's Carlsbad offices, Rachel works alongside the executive leadership team to develop and establish external partnerships that drive growth and bring long-term value for the company. Rachel was previously VP of Business Development at Synthetic Genomics where she and a core cross-functional team worked to advance the company's RNA and therapeutics platforms for immuno-oncology and infectious disease. Rachel moved to Synthetic Genomics from the University City Science Center, an early-stage incubator based in Philadelphia. Prior to UCSC, Rachel led business development for Egalet Corporation (now Assertio Therapeutics) and Inovio Pharmaceuticals where she negotiated and established one of the first cancer vaccine partnerships in immuno-oncology. Rachel also had roles of increasing responsibility at Merck & Co. in R&D project management, new product marketing, and business development. Rachel holds a PhD in Cell & Molecular Biology from the University of Cincinnati and an MBA from the Wharton School of the University of Pennsylvania. She was recently a member of the Wharton Alumni Executive Board and currently serves on the Trustees Council of Penn Women.
Register Online
Date:
Thursday, July 23,
2020
Time:
3:00 PM – 4:00 PM PDT
Location:
Online Event
Cost:
Free