WAFFA ANNUAL DINNER TO CELEBRATE WOMEN FOUNDERS & FUNDERS
Tuesday, December 3, 2019
Join WAFFA for an evening to mingle with key movers and shakers of the women founders and funders community, from VC partners, Angels, to founders; enjoy dinner, wine, and celebrate an amazing year of raising women entrepreneurship!
AGENDA
5:30 - 6:15pm Registration and pre-dinner networking

6:15 - 6:45pm Fireside chat with Grace Erickson, Co-author of the Table Stakes Study and leads Carta's Table Stakes initiative.

6:45 - 7:45pm Fireside chat with Tina Sharkey, Co-founder, Brandless: A Women Founder's story

7:45 - 8:30pm Social networking
Dinner - buffet seafood with vegan options will be available throughout, with Sushi exhibition by Chef Yuki!

Fireside chat speaker profiles: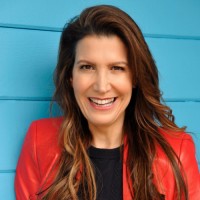 Tina Sharkey
, Co-founder of Brandless will be giving a fireside chat at the dinner.
Tina is the co-founder of Brandless and a Penn alumna . She is recognized as one of the top 100 People Transforming Business by Business Insider, named by Fast Company as one of the Top Women in Technology, and chosen as one of Entrepreneur's Most Daring Entrepreneurs. Tina currently sits on the Board of Directors of Brandless, ipsy and Brit + Co. She served on the Board of Directors of HomeAway, (NASDAQ: AWAY) until its successful sale to Expedia. She emphatically believes in building brands with soul, purpose as an imperative, and that taking the high road will always deliver a better view.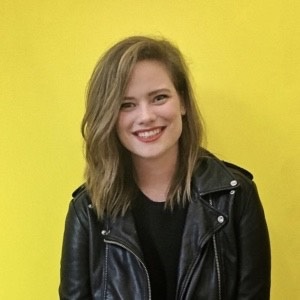 Grace Erickson
, Co-author of the
Table Stakes
Study.
Grace is the co-author of the Table Stakes Study and leads Carta's Table Stakes initiative. She is passionate about increasing the representation of women and underrepresented minorities on cap tables, in board rooms, and on founding teams.



Who else is coming:
Gail Ball from AVG Women's Fund; Hayley Leibson from Lunchclub, Robyn (founder) from Smitten Ice Cream; Bjorn (founder) from Oatly, just to name a few.
Register Online
- Extended until 4pm 12-03
Date:
Tuesday, December 3, 2019
Time:
5:30pm - 8:30pm

Location:
Wharton San Francisco Campus Dinning Area (
2 Harrison St
; 6th floor)
Cost:
$100
Please note ticket is not refundable 48 hours prior to the event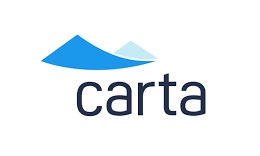 Whethe
r a woman or man, if you're passionate about promoting women founders and investors, join Wharton Alumnae Founders & Funders Association. The mission of this new global affinity club is to increase the number of Penn Wharton women founders and investors in the startup ecosystem. We believe that if you're a Penn Wharton woman, with a business idea, you deserve to get funding.
Any questions, contact
Alice Zhang