THE EVOLUTION OF DIGITAL INVESTING ADVICE
Wednesday, October 23, 2019
With the proliferation of AI, increasing regulatory clarity, and improving customer awareness, financial technology initiatives continue to gather momentum from investors, startups and incumbents alike. Join the Wharton Club for a series of interactive panel discussions exploring key sectors across the Fintech ecosystem, including wealth management, lending, payments and more.

In our first event, The Evolution of Digital Investing Advice, panelists will assess the impact of digital innovation on the wealth management sector to date and present their thoughts on where we're headed. Despite significant financial backing and media attention garnered by the current generation of consumer-facing digital advisors, by many measures their impact has been disappointing. Is the industry destined for incremental evolution or ripe for a more exhilarating revolution? What role will humans play in delivering financial advice? Are we more likely to see a convergence or divergence in service offerings (lending, credit, savings, investment in one solution) and why?

Drop in and find out!

PANELISTS:

Daniel A. Chen - Head of Business Development, Quicken Inc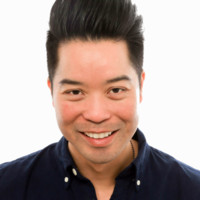 Daniel is Head of Business Development at Quicken where he leads strategic partnerships and adjacencies. Prior to Quicken, Daniel led VC-backed FinTech startups Levanto Financial and Bucksprout, and he is a frequent contributor and speaker on entrepreneurship and personal finance.
Prior to becoming an entrepreneur, Daniel held finance roles at KPMG, Trapeze Software (IPO:CSU.to), several software startups, and eBay. He is originally from Toronto and currently lives in Silicon Valley with his wife and 2 kids. Daniel is a CA/CPA, and he has an MBA from the Wharton School of the University of Pennsylvania.
Rick Frisbie - CEO, Silicon Fintech Bay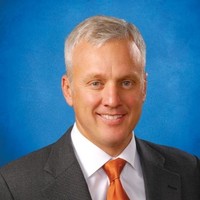 Rick Frisbie is the CEO of
Silicon Fintech Bay
Silicon, and the Chairman of FinTech Consortium's North American operations.
In 2016, Rick left Franklin Templeton Investments to become the CEO of RobustWealth, a FinTech robo-advisor, which was acquired in 2018 by a large public asset manager.
During his career at Franklin, Rick was the firm's Chief Administrative Officer and Executive Vice President for alternative investing & multi-asset solutions. His responsibilities included acquisitions, business continuity, corporate risk management, public relations, strategic planning, and various other roles. As President of Franklin Templeton's Retirement Division, he led the buildout of a business with over $100 billion in assets under management.
He is currently an advisor for the i80 Group, a specialty finance firm that lends to non-bank originators, many of which have a FinTech business model.
He earned his M.B.A. from Georgetown University's McDonough School of Business, and his B.A. from the University of Virginia
Bartek Ringwelski -Partner, Core Innovation Capital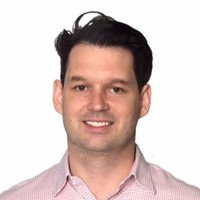 Bartek Ringwelski first joined Core Innovation Capital as an entrepreneur-in-residence in
2018, and became a Partner in 2019. He brings deep operating and investing experience in the financial technology sector. Prior to joining Core, Bartek was General Manager of the US subsidiary of bitFlyer, one of the world's largest cryptocurrencies exchanges. Prior to bitFlyer, Bartek had several key roles at LendingClub. He was an investor in LendingClub's Series A and a Board Observer from 2007 - 2010. In 2013, Bartek joined LendingClub to start and run its Business Operations team, which was responsible for driving operational scalability through LendingClub's IPO. Bartek also founded a venture-backed company in the local services space that was acquired by TaskRabbit (acquired by IKEA). Early in Bartek's career, he was an Investment Banker at UBS and an investor at Canaan Partners. Bartek earned an MBA from the Wharton School, and a BA from Columbia University.
Shin Inoue-Founder and former CEO of ForUsAll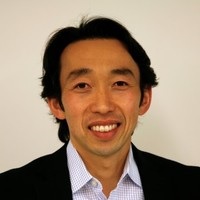 Shin Inoue is the founder and former CEO of ForUsAll, where he used technology to help over 350 SMBs and their 35,000 employees have great retirement plans. Prior to ForUsAll, Shin was Director of New Business at Financial Engines, a pioneer in democratizing access to high quality, personalized investment advice that today manages more than $100 billion. He led the design & development of Financial Engines's two flagship products, which helped people effectively plan for and strategically spend in retirement. Shin holds an M.A. in Operations Research and a B.S. in Mathematical and Computational Science, both from Stanford University.
Rosanna Leroe-Muñoz - VP Revenue, Lendeavor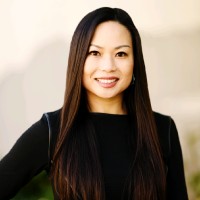 Rosanna is a fintech enthusiast with 15+ years of go-to-market and revenue generation experience. She's held various distribution roles at Guideline, a full-service 401(k) plan provider, and brought to market multiple product partnerships spanning payroll and core HR partners, closed $59 million in funding through Series A, B, C rounds, and provided 401(k) access to nearly 10,000 employers, over 58,000 employees, with more than $1 billion in assets under management. Rosanna is a UC Berkeley alum (Go Bears!) and studied piano, voice, and musicianship at the San Francisco Conservatory of Music.

MODERATORS:

Brian Murphy - CEO and Co-founder, Kivalia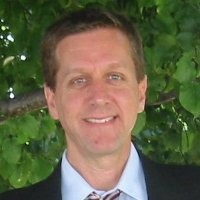 Brian has 25 years of quantitative investment management experience and is CEO and Co-Founder of Kivalia, a digital investment advisory that targets the under-served retirement plan participant market. Kivalia's offerings are unique: digitally native free 401(k) recommendations with an upsell to subscription-based holistic financial planning/advice wherever a client's assets are held – a software solution to the problem that most investors have of various accounts held at multiple custodians. Brian is also founder and CEO of Pariveda, a traditional Registered Investment Advisor located in Los Altos, an active member of the WCNC, and holds the CFA designation.
Sheela Ursal - Founder, Finvestech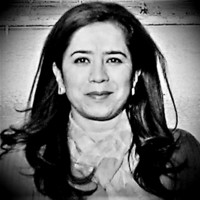 Founder,
Finvestech
- Sheela has worked 20 years in product management and marketing for SaaS payments and e-commerce global enterprises and startups. In the past she has worked at Amazon, Western Union, Netopia (bought by Google) launching payment products and expanding internationally. In the last two years her focus has been on advising PE, VC, Strategy Consulting firms, startup Incubators on investments and Fintech products. She is a sort after speaker and presenter at Fintech conferences.
Register Online
Date:
Wednesday, October 23, 2019
Time:
5.30 pm to 6.30 pm Networking. Food and Drinks.
6.30 to 6.45 pm Welcome and Intros
6.45 to 8.00 pm Panel
8.00 to 8.30 pm Networking and Wrap Up

Location:
Silicon Fintech Bay,
2125 Broadway
, Redwood City, 94063
Cost:
$15 (WCNC Members), $30 (Non-Members)
.

Registration closes Tuesday, October 22th at 4pm

This WCNC event is brought to you with the sponsorship and support of Silicon FinTech Bay, a fintech accelerator and startup incubator, and Finvest, an accelerator focused on advancing the Fintech product ecosystem. For questions, please contact the organizers: Sarah Kim or Brian Murphy.