Wharton Customer Analytics Accelerator Challenge
Deadline: Monday, September 25, 2017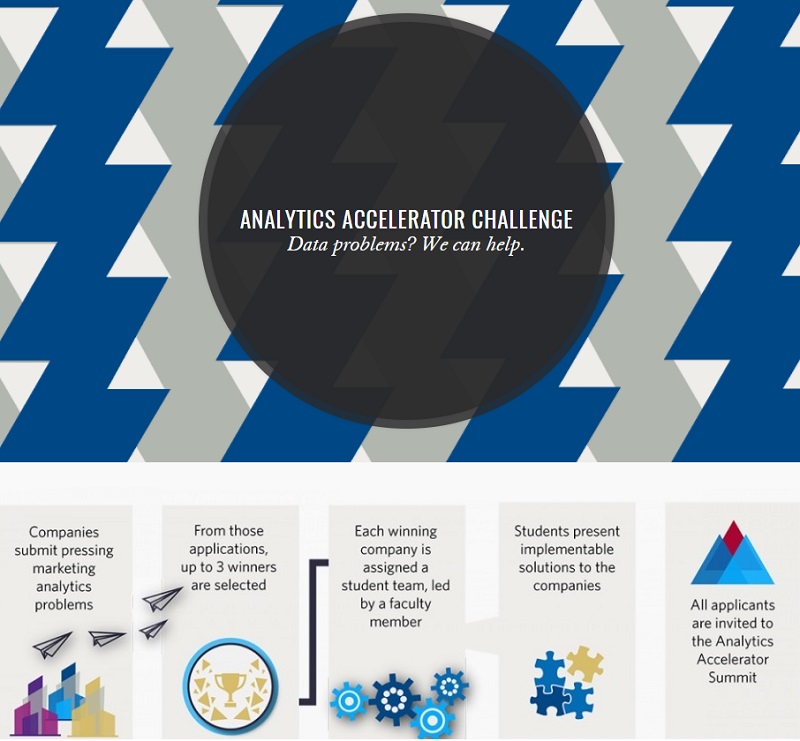 The Wharton Customer Analytics Initiative is looking to provide implementable solutions to companies who are ready to bring their most pressing marketing and analytics problems, and a committed point person, "to the table." WCAI wants to help push your company to the next level of critical decision-making, informed by your customer data and the Initiative's deep knowledge of best practices in customer analytics methods. Whether you have data to analyze or are in need of a road map to begin, WCAI wants to hear from you.

Applications will be accepted through September 25th and WCAI will select up to three winners. We will then spend a month devoting 100+ hours of work from a carefully assembled team of Penn students to deliver a solution back to the company. WCAI will provide faculty leadership, technical assistance, and project management for each student team.

F
or more information, click HERE