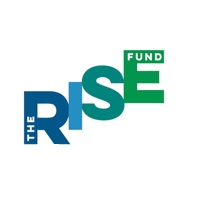 under 30 impact challenge
Deadline:
Wednesday, September 6, 2017
The Rise Fund is partnering with Forbes and Echoing Green to host the first-ever Under 30 Impact Challenge. The competition is open to creative entrepreneurs around the world, under the age of 30, who are driving positive social and environmental impact through successful for-profit enterprises. The winning business will receive up to $500,000 in value and will be awarded at the fourth annual Forbes Under 30 Summit on October 2, 2017, in Boston.
Please apply
HERE

The winning company will qualify for up to $250,000 in value from The Rise Fund and its affiliates on mutually agreeable investment terms. Forbes will offer $250,000 in an in-kind media grant, bringing the total value to $500,000.

The Rise Fund invests in companies that create positive impact at scale through their core business operations, such that financial success and meaningful social and environmental impact reinforce one another. Echoing Green catalyzes the impact of emerging social innovators, identifying leaders early in their career and investing in their success by providing seed funding, leadership development, hands-on support and networking opportunities during their fellowship and beyond.

Submissions will be accepted from August 17, 2017 to September 6, 2017. Submissions will be reviewed by Forbes, The Rise Fund, and Echoing Green. Finalists will pitch their businesses to The Rise Fund and Echoing Green teams during the week of September 18, 2017, and a winner will be awarded by Cheryl L. Dorsey and Bill McGlashan at the Forbes Under 30 Summit on Monday, October 2, 2017.

Applicants must be under 30 and the businesses must be in a growth phase, with two full 12-month periods of generating revenue above $100,000 in each period and/or $1 million in cumulative revenue since inception. Businesses must operate in one or more of the following seven sectors: education, energy, food and agriculture, financial services, growth infrastructure, healthcare or TMT (technology, media and telecommunications).

You may review the submission form in PDF here. However, all entrants must complete and submit the online form. Paper or PDF submissions will not be accepted.

F
or more information, click HERE.