Join Bay Area CEOs for a discussion on the challenges and advantages specific to social impact startups. Hear their stories from different stages of development for successful outcomes as well as funding opportunities.
---
Building social impact companies: How CEOs approach the challenge
Wednesday, April 13, 2016
This panel of Bay Area CEOs will share their successes and challenges in building their social impact companies. Participating organizations span a variety of verticals and are at different stages of development. The CEOs will share their stories to provide the audience with an understanding of the challenges and advantages specific to social impact startups, the necessary components for success and the funding opportunities available from traditional capital sources as well as impact investors.
Meet the Panel:
| | |
| --- | --- |
| | Nicki Boyd co-founded Versame with a mission to leverage technology for large scale impact to improve early childhood education and language development. Nicki's role as an Investment Director at Inflexion is complemented by her experience as a Sloan Fellow at Stanford University. Hear her story. |
| | Christine Su is the CEO and founder of PastureMap, a StartX F14 startup helping cattle producers raise cattle on a healthy base of grasslands. Her prior experience at McKinsey and KKR includes running manufacturing operations for an Apple supplier in Southeast Asia, managing a sales force across 40 cities for a $2bn startup in China, and building a performance management system for the largest hazelnut nursery operation in the world. Hear her story. |
| | Lynzi Ziegenhagen is the CEO of Schoolzilla which provides timely and holistic data to teachers and principals, so they can spend their precious time using the data instead of wrestling with the data. Schoolzilla also empowers data analysts in districts to dig deeper to support their stakeholders with the data they need to run great schools for kids. It is based on the tools that they developed over five years as an internal collaboration with educators at Aspire Public Schools. Hear her story. |
| | Philipp Stauffer is Co-Founder and General Partner at FYRFLY Venture Partners, an early stage technology fund. Philipp also co-founded Onor, a digital marketing platform start-up for large brands to drive customer acquisition, retention and engagement by "doing well while doing good". Philipp has a passion for innovation and winning through simplicity and is a proven and recognized leader in innovation and growth. Hear his story as an investor, entrepreneur and culture builder. |
| | Scott Saslow is the founder of The Palo Alto Impact Center, which provides professional development to entrepreneurs, investors and corporate leaders focused on social impact solutions. As the founder and CEO for The Institute of Executive Development (IED), Scott is an entrepreneurial leader with recognized success developing new businesses and products at IED, Microsoft Corporation and Siebel Systems, among others. |

Register Online
Date:
Wednesday, April 13, 2016
Time:
5:00pm - 7:00pm
Location:
Cooley, 3175 Hanover Street, Palo Alto , CA 94304
Cost:
$20 for WCNC members. Non-member alumni and other guests: $20 per person.
No charge for Wharton Club Gold Ticket Members (but remember as always to register via the above 'Register Online' link).
New membership is available at
http://www.whartonclub.com/memsub.html
.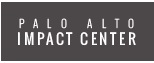 Palo Alto Impact Center
Organizer of Building social impact companies: How CEOs approach the challenge
The Palo Alto Impact Center provides professional development for social impact investors, entrepreneurs, and corporate professionals. Our mission is enabling the launch of new social impact organizations that improve the lives of individuals in the Bay Area. We achieve this by growing and connecting the ecosystem of social impact professionals, providing educational programs to the community, and ultimately providing additional resources such as co-working space and direct access to capital.: