Rare Earth Global Leaders Luncheon with Mr. Li Chunlong, GM Baogang
Join China's rare earth industry global leaders at this exclusive San Francisco luncheon.


---
WHARTON CLUB CHINA - SILICON VALLEY "ROUND TABLE" LUNCHEON
Friday, September 11th, 2015

Today, products of significance are smaller, higher performance, and more efficient. They are also highly dependent on rare earth. The Tesla electric car, United States next generation fighter airplanes, iPhones, and LED light bulbs would not be possible without these materials.

Join Wharton alumni for a unique opportunity to meet Mr. Li, Chunlong, General Manager, Baogang, and his delegation in San Francisco for an intimate round table luncheon. China controls 90% of the global rare earth supply, and Baogang controls 70% of it. This event will give attendees the opportunity to ask about Rare Earth industry trends. Wharton Club China-Silicon Valley Connect produces intimate, high impact events connecting China and Silicon Valley business leaders.




Pre-registration is required. Only alumni closely connected to the topic will be considered such as:
Early stage startup looking for investment and partnership in new material development related to rare earth.
People who have innovations in equipment, or environmental improvement technologies for mining sites.
China Rare Earth Delegation
Mr. Li, Chunlong, General Manager, Baogang
Mr. Li, Xiaogang, Deputy Chief Engineer, Baogang (Dean, Institute of Mining Baogang)
Mr. MU, Yingjie, Director of Mining Chamber, Institute of Mining, Baogang
Mr. Li, Jintian, GM, Baotou Shitian Trading Company
Pre-Register for Consideration (alumni will be notified September 7th, 2015 if accepted)
Date: Friday, September 11, 2015
Time: 12:00pm - 1:30pm
Location: San Francisco (approved attendees will be notified of the location)
Cost: $100 per person. (Space is Limited to 12 participants).
For Wharton Club of Northern California members only.
Ticket price includes lunch. All sales are final.
Pre Registration deadline: Saturday, September 5th at 8:00 PM (or as long as seats are still available.)
Please pre-register. No registrations will be accepted at the door.

About the Presenter: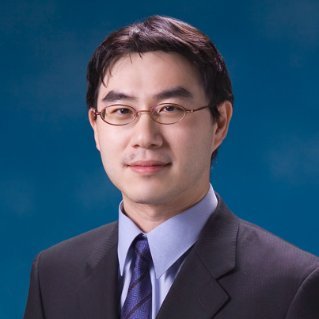 Michael Yang WG'04
Mike S. Yang is the Senior Director of Global Strategic Partnership for Bloom Energy, a fuel cell company based in Sunnyvale, CA. Mike's career spans more than fifteen years in the entrepreneurship, corporate strategy, operations, sourcing, and high-tech R&D.

Prior to Bloom Energy, Mike served as the founding CFO of Danoo, a KPCB portfolio company in the digital media space. Before this, Mike worked at McKinsey & Company, where he spearheaded semiconductor, LCD, and hi-tech practices in Greater China, led several CEO/CFO Office engagements, and was an active member in several multi-billion dollar private equity transactions.

Mike started his career as a senior technical staff member at AT&T Bell Labs, where he led multiple key projects and business development, including the overall system integration and performance architecture of the Voice over IP and High Speed Network Initiative following the acquisition of MediaOne and TCI in the formation of the largest US cable network between 1998 and 2000. In 2000 Mike joined Akamai Technologies, where he set up and managed Akamai's West Coast technical operations. His clients included Microsoft, Apple, HP, Trendmicro, IBM, Symantec, Macy's, and other Fortune 500 firms.

In his spare time, he advises several start-ups and volunteers for the 1990 Institute, a non-profit organization focused on developing education and exchange programs to broaden understanding and build trust between Americans and Chinese.

Mike is an MBA graduate with distinction (Palmer Scholar) from the Wharton School of Business, University of Pennsylvania. Mike also holds a Ph.D. in Engineering Sciences, M.S. in Applied Physics, and a B.A. with highest honors (summa cum laude & Phi Beta Kappa graduate) in Applied Mathematics with specializations in Biochemistry and Medical Sciences from Harvard.

Mike has three adorable kids and a wonderful wife who provides incredible support and drive for everything he does.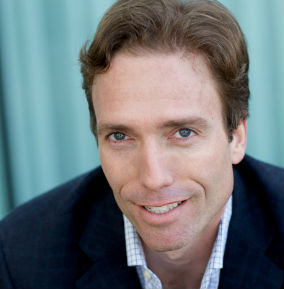 Hosted by: Michael Strohecker WG'04
Michael Strohecker is the CEO and co-founder of EfficientNow, a leading designer and manufacturer of high performance LED lighting products. He has over 15 years of business development and product development experience. Prior to EfficientNow, Michael was an international business development executive for UK Economic Development Agencies helping high growth US technology companies expand their European operations. Michael began his career at Space Systems Loral, a Silicon Valley communications telecommunication satellite manufacturing company, holding roles in R&D, product development and corporate strategy. He holds a B.S. and M.S. in Mechanical Engineering in advanced composite materials from University of California, Santa Barbara and an MBA from The Wharton School of the University of Pennsylvania.