---
CUSTOMER ANALYTICS: LISTENING TO CUSTOMER ACTIONS
Thursday, March 26, 2015
Come join fellow Bay Area alums for the first in a series of events focused on customer analytics. We are organizing a mix of speaker and networking events to bring together local alums interested in making connections and in sharing learnings about how to leverage customer data and analytics.
Our first event in this series will feature speakers from Mixpanel. Our Mixpanel guests will provide an overview of how they work with customers to answer their business questions with data and how they are cultivating a data-driven mindset internally. The event will also include a short case study and a facilitated discussion of attendees to explore how others in the audience approach customer analytics.
Register Online
SOLD OUT! Waitlist available!
Date:
Thursday, March 26, 2015
Time:
6:00pm Networking & Refreshments; 7:00pm Talk
Location:
Wilson Sonsini Goodrich & Rosati, 1 Market St #3300, San Francisco, CA 94105
Cost:
$20 for WCNC members. Members of
Affiliate Clubs
: $20 per person. Non-member alumni and other guests: $40 per person.
Registrations after 4:00pm on Friday, March 20th are an extra $10 per ticket.
Cancellations after Friday, March 20th is at the discretion of the WCNC. No charge for Wharton Club Gold Ticket Members (but remember as always to register via the above 'Register Online' link).
Registration closes on Tuesday, March 24th at 4:00pm.
Light food and refreshments will be served.
New membership is available at
http://www.whartonclub.com/memsub.html
.
About our Speakers: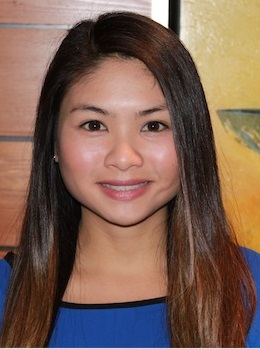 Christine Nicolas (WG '14)
joined Mixpanel's Sales Operations team in September. She spends her time supporting the go-to-market teams (Sales, Sales Engineers, Customer Success) and working on internal analytics projects. Most recently, she worked on the company-wide KPIs that Mixpanel reports to its investors and Board of Directors on a monthly basis.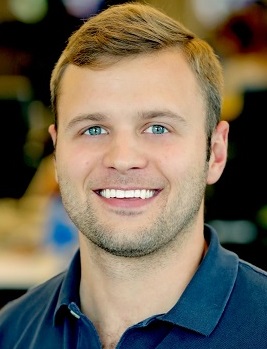 Adam Carrick
joined Mixpanel in January 2014 as the fifth member of the Sales team, and has recently started building out the partnership and business development functions at Mixpanel. Adam spends most of his time owning sales relationships with Mixpanel's VC firms and representing Mixpanel at industry conferences and events.
Hosted by:

Rob Mangel
- Wharton Club of Northern California