Register Online
Date:
Thursday, November 13, 2014
Time:
5:30 PM Registration & Networking; 6:00 PM Guest Speaker; 6:45 PM Q&A; 7:00 PM Wrap-up.
Location:
Swisscom Ventures (Silicon Valley Outpost),
1160 Chestnut Street
, Menlo Park, CA 94025
Cost:
WCNC members and accompanied guests: $20 per person. Non-member alumni and other guests: $40 per person. Cancellations after 4:00pm on Tuesday, November 11th at the discretion of the WCNC. No charge for Wharton Club Gold Ticket Members (but remember as always to register via the above 'Register Online' link.)
New membership is available at
http://www.whartonclub.com/memsub.html
.
About the Speaker:

Robert Scoble, Startup Liaison Officer, Rackspace -- the Open Cloud Company

Our speaker will be Robert Scoble, an American blogger, technical evangelist, and author. Scoble is best known for his blog, Scobleizer, which came to prominence during his tenure as a technology evangelist at Microsoft. He currently works for Rackspace and the Rackspace sponsored community site Building 43 promoting breakthrough technology and startups. He previously worked for Fast Company as a video blogger.
Hosted by: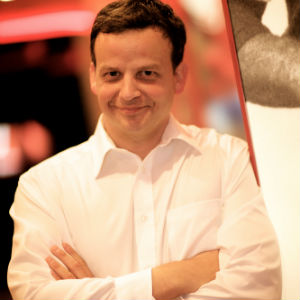 Philipp Stauffer - Wharton Club of Northern California
Philipp is founder & CEO of Onor Inc., a native & immersive marketing platform technology company that smiles on the world. Philipp is deeply involved in innovation efforts by leading and emerging companies and organizations globally, building bridges between Silicon Valley and other parts of the world. Philipp is an Executive Team Member at the Wharton Club of Northern California.