Wharton angel investors are cordially invited to the November Keiretsu Forum Angel Capital Expo. This is the premier gathering of the angel capital community. The Expo brings together angel investors and entrepreneurs looking for funding. Angel Capital Expo is organized by Keiretsu Forum, the largest global angel investment network, and was created to foster collaboration among angel groups, as well as reach out to the larger investment community. The event features 20 presenters from early stage companies. Companies selected are from a variety of different industries ranging from technology, life sciences, consumer products, real estate, financial services, social ventures and other segments with high growth potential.
Wharton angel investors will gather at 3:45pm prior to the reception at the Wharton table next to the auditorium to meet each other and then network with other angel investors. In December, we'll gather for the Entrepreneurs Summit, Wharton | San Francisco.
Register Online
Date:
Thursday, November 20, 2014
Time:
7:30AM - 5:00PM
Where:
Microsoft,
1065 La Avenida Street
, Building One, Mountain View, CA 94043
Offer Code: WHARTONALUM
Hosted by:
Michael Fernandez, W'91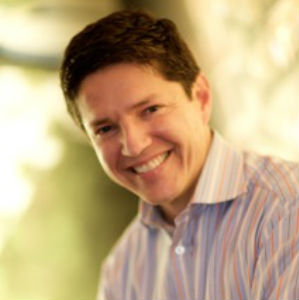 Michael is the Founder of
Quant6
, a Big Data professional services firm. The team is composed of Ph.D.s in math, engineering, and computer science from MIT, Harvard, and Princeton. They execute critical initiatives requiring top-tier analytic and software engineering talent. Michael co-founded and is chairman emeritus of Little Kids Rock, a national nonprofit providing free music lessons to over 100,000 children in over 1600 schools across the US. He serves on the board of NCIRE, the leading nonprofit medical research institute in the United States devoted to pioneering new medical treatments for Veterans. Michael holds a B.S.E from The Wharton School of the University of Pennsylvania and an M.P.A. from Harvard University.
Contact Michael