---
GIANTS DAY AT THE PARK
[SOLD OUT!]
Sunday, September 14th 2014
11:00am Tailgate Lunch
1:05pm First Pitch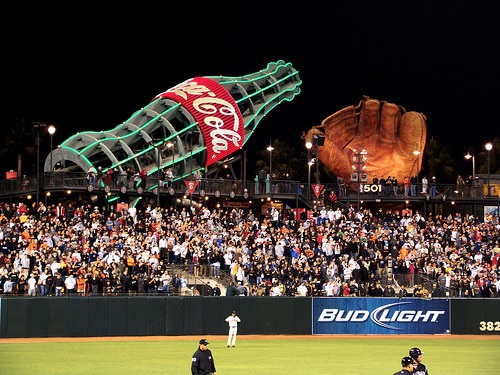 The San Francisco Giants and Los Angeles Dodgers are tight contenders to win the National League West. We have secured premium tickets for our Alumni to enjoy the last home game between the two rivals.

For the 2nd year in a row the Wharton Club of Northern California will be hosting a family friendly tailgating event prior to the game. Food will be provided by one of San Francisco's popular food trucks. It will be a nice comfortable setting to mingle with fellow alumni in the area.

Because of the popularity and importance of the last home game against the Dodgers....the tickets are currently selling for over $70. And expected to go higher as we get closer to the game. Our ticket prices include lunch and drinks during the tailgate, game day souvenir and one game ticket. We have limited tickets. So register early to secure your spot.


Register Online [SOLD OUT!]

Date:
Sunday, September 14th 2014
Time:
11:00AM Tailgate Lunch (Giants Parking Lot A)
Location:
AT&T Park,
24 Willie Mays Plaza
, San Francisco, 94107
Cost:
$65 per ticket for current Wharton Club members. $55 per ticket for current Gold Ticket members. Limit 4 tickets per member. Tickets will be sold on a first-come, first-served basis. All ticket sales are final.
New membership is available at
http://www.whartonclub.com/memsub.html
.
Event Contact
: Sy Patel – (609) 841-9305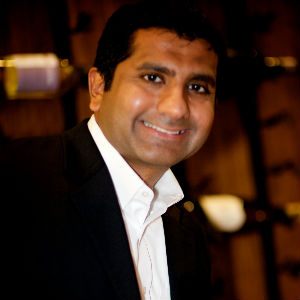 Organized by Sy Patel, Executive Committee Member
Networking and Social Committee
Committee Mission: Create events that bring together alumni to foster sharing of ideas and developing new relationships to strengthen the Wharton community in the Bay Area.
True Financial Partner
In a post Glass-Steagall era, Sy Patel and his team provides the true meaning of financial advisory. By leveraging the full resources of the combined Bank of America/Merrill Lynch platform, his team develops a strong understanding of the client's entire financial profile. The team has diverse expertise in asset management, estate planning, private and commercial banking. They assist successful entrepreneurs in building their business, families and individuals in managing their personal wealth, and corporations in treasury management and commercial lending. With the resources of the 6th largest financial institution in the world, the team serves a diverse client base, but one common theme remains consistent. A trusted financial partnership begins by listening not pushing product.