You and your family are cordially invited to celebrate the

Five Year Reunion for WEMBA Class 33

The Reunion Weekend will be held October 10-12, 2014 in San Francisco, CA
The Reunion Gala, co-hosted with WEMBA Class 28,
is scheduled for Saturday, October 11, 2014 at 7:00 PM PT
in the Ballroom at Wharton West.

PRICING
Tickets for the Saturday night Reunion Gala are $150 per person.
Tickets purchased prior to August 1st will receive
a $25 discount per ticket (i.e., $125/ticket)
Tickets purchased after October 1st (including at the door)
will be incur a $25 per ticket surcharge ($175/ticket)
All tickets are fully refundable prior to August 15th.
Cancelations after Aug 15 will incur a $100 fee per ticket.
ACCOMODATIONS
Hotel room blocks have been secured at
Le Meridien, San Francisco
.
Special pricing is available on a first come first serve basis
for Friday and Saturday nights at $299/ night
Please refer to "
Wharton Reunion
" when placing your reservation
Additional events will be scheduled throughout the weekend.
The reunion committee is sharing the weekend with the US Navy
who will be celebrating the traditional "Fleet Week"
More details to come.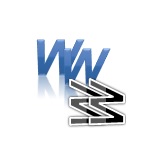 .
Register here
Date:
Saturday, October 11, 2014
Time:
7:00 p.m.
Location:
Wharton |
San Francisco
, 2 Harrison Street, San Francisco, CA 94105
Cost:
Gala tickets are $125.00/person before August 1st, $150.00/person before October 1st, and $175 after October 1st. No refunds after August 15th.
To volunteer or to ask any questions, please do not hesitate to contact your reunion committee at
WembaClass33Reunion@Yahoo.com
Stan Allen
Joy Jacob
Chi Nguyen
Avi Borthakur
Purav Jhaveri
Brian Thompson
Juana Droessler
Chris Lavery
Wasi Wahid