Sand Hill Road Series: Internet of Things - The Next $1,000,000,000,000+ Opportunity [SOLD OUT!]
Sand Hill Road Series: INTERNET OF THINGS - THE NEXT $1,000,000,000,000+ Opportunity
Tuesday, May 20, 2014
[SOLD OUT!]
With Nest Labs' $3.2Billion acquisition by Google, success of start-ups like FitBit and SmartThings, and emergence of several start-ups trying to bring every-"thing" in our lives to life, we are on the cusp of a new world – the world of Internet of Things, a.k.a. IoT.
Despite all the buzz around IoT, there are more questions than answers.
How do experts classify this space? How big is it? How far into the future is it?
What are the key drivers of investment? What are the business models around IoT? Who is positioned to best capture the value?
Which are the most promising start-ups? What are corporations doing about it (Cisco, Intel, Apple, Phillips, GM, ADT, others)?
What are the biggest risks and uncertainties around IoT for consumers, entrepreneurs, and investors?
Learn from the perspective of a power packed panel of Investors who have a front row seat on the ride to the world of IoT where lights, locks, cars, appliances, and just about everything will "talk" to you…

Register Online [SOLD OUT!]
Date:
Tuesday, May 20, 2014

Time:
6:00pm-7:00pm Networking, Reception & Registration. 7:00pm-8:00pm Program, Q&A.
Location:
Wilson Sonsini Goodrich & Rosati,
650 Page Mill Road
, Palo Alto, CA
Registration:
WCNC members: $20 per person. Non-member alumni and other guests: $40 per person. Registrations after 5:00pm Tuesday, May 13th an extra $10 per ticket, if available. Cancellations at the discretion of the WCNC. No charge for Wharton Club Gold Ticket Members (but please register via the above 'Register Online' link.)
Registration closes on Monday, May 19th at 5:00pm.
There will be no registration at the door.

About our Speaker:

Sean Flynn, Shasta Ventures
Sean invests in consumer Internet companies that reinvent large industries dominated by slow-to-innovate incumbents. He looks to partner with entrepreneurs who have a passion for pixel-perfect products and magical customer experiences. He is interested in working with startups that target the mobile-first generation and are able to engage their users in long-term relationships across multiple devices.
He invests across consumer tech, with a particular interest in marketplace and commerce companies. He serves on the boards of next-gen labor marketplace TaskRabbit and subscription floral delivery service H.Bloom. He also serves on the board of online video monetization and distribution startup ZEFR and leads the firm's investments in Dollar Shave Club and Simple, an online bank.

Gareth Keane, Qualcomm Ventures
Gareth Keane is an Investment Manager with Qualcomm Ventures, based in the Bay Area. His career to date has stretched from engineering roles to venture capital investment. Prior to Qualcomm Ventures he worked for two years in the corporate development teams at National Semiconductor and Texas Instruments, focused on strategic investment, corporate M&A and corporate strategy. Previously he worked for PMC-Sierra and a number of other technology firms across both hardware and software.
Gareth has an MBA from The Wharton School of The University of Pennsylvania, a PhD in Electronic Engineering from The Queen's University of Belfast and a BE in Electronic Engineering from the National University of Ireland, Galway. Gareth is also a Kauffman Fellow.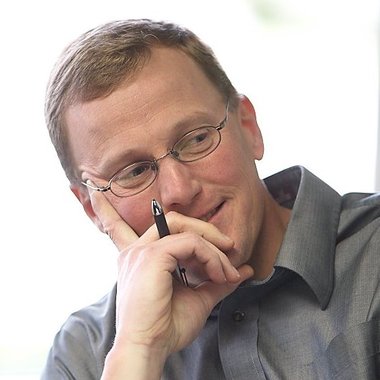 Ted Ladd, Lower Valley Energy, Energy Conservation Works
Ted Ladd was the Director of Ecosystems at WIMM Labs, which pioneered hardware and software for wearable devices. Backed by Foxconn, the company was purchased by Google in 2012 to become the foundation for Android Wear. He held a similar role at Palm, back in the day. Ted also founded, funded, and sold a renewable energy software company. He now teaches entrepreneurship to MBA students in Seattle and San Francisco. Ted holds a BA from Cornell, an MBA from Wharton (WG98), an MA in international economics from Johns Hopkins, and is pursuing a PhD in management from Case Western Reserve, where he is a Fowler Fellow in Sustainable Value.
Panelist from Norwest Venture Partners, Intel Capital, and other VC firms to confirm soon
Moderated by: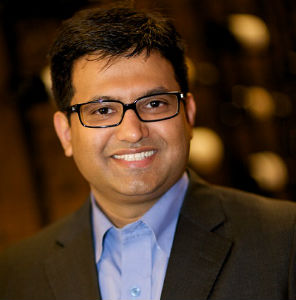 Sanju is a result oriented entrepreneur who has built a B2C eCommerce platform from idea to revenue in less than 10 months. His 14+ years of experience in building and delivering technology products gives him deep domain experience in Product Management, eCommerce, SaaS, Analytics, Supply Chain, Retail, CPG, Healthcare, and Autos. His global operations and strategy experience in 11 countries, along with a track record of delivering mission critical technology solutions to Fortune 100 companies and governments, adds to his keen sense of what makes businesses tick.
Prior to his start-up, he lead a consulting services division at IBM, developed differentiated software products, and managed client relationships - from sales to delivery. Prior to IBM, he held positions in Product Management, Business Development, and Professional Services at a software start-up, Manhattan Associates, which went public (MANH). He began his career as an R&D Scientist in microlithography at DuPont Photomask.
Sanju holds an MBA in Strategic Management and Finance from The Wharton School (cum laude), and a BS in Chemical Engineering from UT Austin (summa cum laude).