WOMEN AND WORTH
Tuesday, May 13, 2014
Wharton alumni and guests are invited to attend Women and Worth. With 40% of women now the primary breadwinners in their households, it is more important than ever for women to think strategically about career and financial management. While there is no one-size-fits-all approach to these issues, the two go hand-in-hand and both require an understanding of one's goals. For many women, those goals may change at different points during their career—whether it's deciding to become an entrepreneur, pursuing a service-related passion, having a family, or the desire to retire early and travel the world.
Led by an attorney who specializes in employment issues, a financial planner who works with women in technology, and an entrepreneur and former executive with top recruiting & investment banking firms, this panel is designed to give you a road map on how to pursue your life goals through effective management of your career and finances. We will discuss the compensation and non-compensation issues to think about at each stage of your career, the impact of your benefits over time, and how your career and financial management strategies go hand-in-hand.
TYPES OF ISSUES WE'LL COVER
Negotiating an employment offer (key compensation & non-compensation terms)
Asking for a promotion or raise
Negotiating a severance package
Starting your own business or becoming an independent contractor/consultant
How to manage your cash flow and create an emergency reserve
The impact of asking for more over time
Prioritizing your financial goals
How to make windfall events (e.g., large bonuses, vested restricted stock or stock options, IPOs) work for you to accomplish more of your goals
Juggling all you want to do: the "lean in" vs. "lean out" debate
WHO SHOULD ATTEND
Professional women
Women changing jobs or careers
Women who are negotiating employment offers
Women who are negotiating severance packages
Women who are contemplating becoming independent contractors or consultants
Women who are contemplating leaving or reentering the workforce
Women who want to learn how to maximize their financial and career goals
Women who are anticipating a financial windfall event
RECEPTION
Please join us after the panel discussion for a reception, where you'll have an opportunity to network with other professional women.
Register Online
Date:
Tuesday, May 13th, 2014
Time
: 7:00PM-9:00PM
Location:
Impact HUB,
901 Mission Street, Suite 105, San Francisco, CA
Registration:
WCNC and affiliate members: $15 per person (Use Code:
WPennMember
). Non-member alumni and other guests: $25 per person (during checkout use code:
WPennAlum
). Regular price: $45. New membership is available at
http://www.whartonclub.com/memsub.html
. The deadline to receive a refund for your registration is 15 days before the event.
Cancellations received 15 days or less prior to the event will not be eligible for a refund.
Refunds will not be available for registrants who choose not to attend an event
. Cancellations will be accepted in written format only, via e-mail, and must be received by the stated cancellation deadline. Registrations can be transferred, subject to approval.
About our Speakers:
Karen Berntson, Esq., Principal/Founder, Berntson Law

Recognizing that working professionals invest a lot of time and energy to build successful careers, Karen Berntson started her firm (
www.berntsonlaw.com
) so that professionals would have access to a trusted advisor when making important career decisions. Karen, who specializes in employment and labor matters, has spent 15
years advising working professionals on the career decisions that matter most—like negotiating salary, benefits, and severance packages. Karen received her law degree from the University of San Francisco School of Law. After law school, Karen joined the joined the law firm Bell, Rosenberg & Hughes LLP in Oakland, where she represented individuals, corporations and public entities. Karen later represented employees and unions at the law firm Davis & Reno in San Francisco before starting her own law practice. Prior to starting her law career, Karen worked in Washington, DC, on the legislative staff of Senator Barbara Boxer. Karen and her husband, Phil, live in San Francisco, and are the parents of two high-energy kids – Alexa, who is three-and-a-half, and Lucas, who just turned two.
Kim Gaxiola, CFP®, Principal/Founder, TechGirl Financial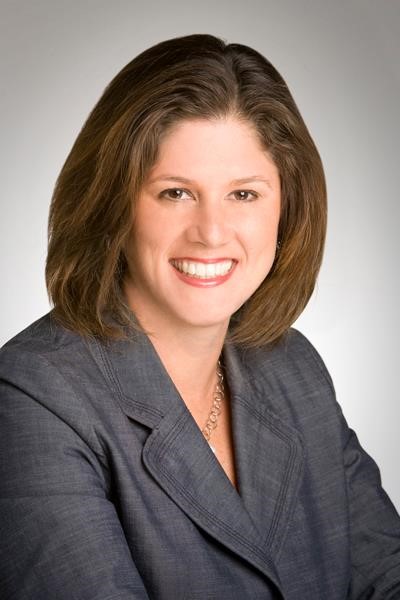 Speaker, educator, CERTIFIED FINANCIAL PLANNER™, and a big fan of women in technology, Kim's mission is to provide financial education that makes professionals and employees more comfortable making important financial decisions and eliminating financial stress. Kim has been recognized in the financial services industry as an early adopter of social media tools - having been profiled on CNBC.com, Advisor Websites, Registered Rep magazine, and others. In addition she has appeared in various industry webinars sharing ideas on best practices for enhanced client relationships and engagement using social media. Kim holds a bachelor's degree in Economics from the University of California, Los Angeles (UCLA). In 2008 she received the CFP® designation, and in 2011 served as a subject matter expert for the College of Financial Planning board as an item writer for the CFP® examination. As a volunteer Kim is a KidLead coach, a program teaching 10-13 year olds how to lead; and the Silicon Valley Regional Coordinator for WITI (Women In Technology Int'l). Prior to becoming a financial advisor, she specialized solely in the retirement plans industry and set up numerous 401(k) plans for small technology companies in the Bay Area.

Abby Adlerman, Principal/Founder, New Stealth Company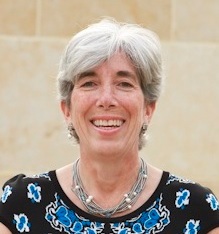 Abby Adlerman brings 25 years of professional experience to the Boardroom, having served as a CEO, senior investment banker, and global leadership consultant. She spent 15 years on Wall Street, primarily at Hambrecht & Quist, building and leading a number of businesses for the firm. She then founded and served as CEO of a PE-backed consumer business, which was sold after five years. Abby joined the senior management team at Russell Reynolds Associates to lead the San Francisco office and after five years relocated to Singapore to run the firm's Asia-Pacific Private Equity business. Most recently, she has been advising numerous Boards and CEOs on matters of governance and strategy.

Abby has deep first-hand experience dealing with complex management issues relating to financings, strategic transaction management and leadership capabilities and how to blend all of these critical Board decisions in a multi-cultural environment. She has been involved with a number of public, private and not-for-profit Boards over her career, as both an advisor and a Director. Abby received her BS in engineering from Lafayette College and her MPPM (MBA) from the Yale University School of Management.
Organized by: Michael Fernandez, founder, Quant 6

Michael is the Founder of
Quant6
. The firm attracts and deploys independent data scientists and software engineers to companies executing critical Big Data initiatives. Michael co-founded and is chairman emeritus of Little Kids Rock, a national nonprofit providing free music lessons to over 115,000 children in over 1600 schools across the US. He serves on the board of NCIRE, the leading nonprofit medical research institute in the United States devoted to pioneering new medical treatments for Veterans. He also serves on the board of the Tides Foundation. Michael holds a BSE from The Wharton School of the University of Pennsylvania and an MPA from Harvard University.
Contact Michael