Location Change! Richard Moran, bestselling Author, CEO of Accretive Solutions, and former General Partner at Venrock, will speak on Elephants in the board room and how to deal with them in an insightful and no holds barred way.
---
LEADERSHIP SERIES: ELEPHANTS IN THE ROOM – DEALING WITH BOARDS
Thursday, May 22, 2014
The dynamics between Directors and the organizations they govern is a work in progress. How to navigate that environment requires an understanding of what is changing and why.
Guest speaker Richard Moran, bestselling Author and current CEO of Accretive Solutions, is an expert on board governance. He will speak on Elephants in the board room and how to deal with them in an insightful and know holds barred way.
Group dynamics are always tricky. When careers and big money are at stake, the dynamics are even more complex. Whether an operating executive, a service provider or a board member, there are complex factors to consider in dealing with boards. Richard Moran has served on early stage boards as well as public company boards and will provide a candid presentation of what is going on in today's board rooms and how to deal with a changing scene. He is an expert in board governance and has written six books.
What you will learn:
What were key themes affecting board governance?
What is Rich's perspective on real issues in the board room and how to deal with them?
Is serving on a board a good thing or a career limiting thing?
What will be changing in corporate governance in the future?
Register Online
Date:
Thursday, May 22, 2014
Time:
6:00pm Networking; 7:00pm Talk
Location:
Location Change!
DLA Piper,
555 Mission Street
, Suite 2400, San Francisco, CA 94105
(Previously scheduled to be held at Accenture, 560 Mission Street #1200, San Francisco, CA 94105
)
Cost:
$20 for WCNC members. Members of
Affiliate Clubs
: $20 per person. Non-member alumni and other guests: $40 per person.
Registrations after 4:00pm on Monday, May 19th are an extra $10 per ticket.
Cancellations after Monday, May 19th is at the discretion of the WCNC. No charge for Wharton Club Gold Ticket Members (but remember as always to register via the above 'Register Online' link).
Registration closes on Wednesday, May 21st at 3:00pm.
New membership is available at
http://www.whartonclub.com/memsub.html
.
About the Speaker:


Richard A. Moran
CEO and Vice Chairman of the Board
Richard A. Moran serves as Chief Executive Officer and Vice Chairman of Accretive Solutions. Mr. Moran is a San Francisco based venture capitalist, best selling author and evangelist for organizational effectiveness. He is best known for his series of business books beginning with Never Confuse a Memo with Reality and is credited with starting the genre of "Business Bullet Books". His latest book is Sins and CEOs. Previously he served as an Executive-in-Residence at Venrock and was also the Chairman of Portal Software which was later sold to Oracle. He is a former Accenture Partner where he focused in the technology, media and financial services practice. He often works with corporate boards to improve effectiveness and serves on the boards of the Silicon Valley Chapter of the National Association of Corporate Directors, Mechanics Bank and GluMobile. Mr. Moran holds an A.B. from Rutgers College, an M.S. from Indiana University and a Ph.D. from Miami University.
Hosted by:

Philipp Stauffer - Wharton Club of Northern California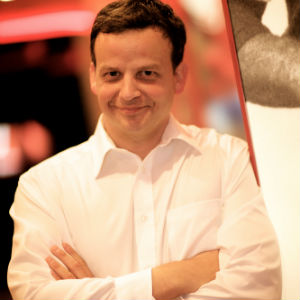 Philipp is founder & CEO of Onor Inc., a start-up in native & immersive marketing that smiles on the world and an officer at the Wharton Club of Northern California. Philipp is also a Founding Partner at Dropimpact LLC, an Innovation Catalyst and Think Tank in Silicon Valley. Previously, Philipp was a senior executive team member at Adchemy where he led strategic sales and client services. Prior to Adchemy, Philipp was a Managing Partner at Accenture focusing on growth strategy and innovation in areas such as cloud, big data, eCommerce, mobile and digital marketing, both in the consumer and enterprise space. Most recently he was a Founding Managing Partner of Accenture Interactive, a now leading global marketing practice with more than 4,000 digital marketing and data sciences professionals globally. Before joining Accenture, Philipp was at Interpublic Group in Europe, a leading global marketing and advertising services firm, specializing in product innovation and design. He holds a BA in Economics from the University of Applied Sciences in Zurich, Switzerland and an MBA from the Wharton School, University of Pennsylvania.
Michael Fernandez, W'91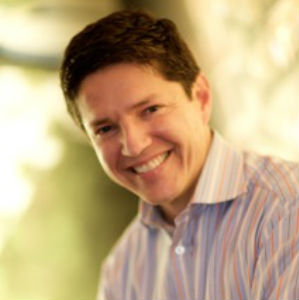 Michael is the Founder of
Quant6
, a Big Data professional services firm. The team is composed of Ph.D.s in math, engineering, and computer science from MIT, Harvard, and Princeton. They execute critical initiatives requiring top-tier analytic and software engineering talent. Michael co-founded and is chairman emeritus of Little Kids Rock, a national nonprofit providing free music lessons to over 100,000 children in over 1600 schools across the US. He serves on the board of NCIRE, the leading nonprofit medical research institute in the United States devoted to pioneering new medical treatments for Veterans. Michael holds a B.S.E from The Wharton School of the University of Pennsylvania and an M.P.A. from Harvard University.
Contact Michael