---
Bobby Evans
Vice President and Assistant General Manager


Bobby Evans begins his 21st season in the Giants baseball operations department. As a valued member of the Giants' braintrust, Evans has had an integral role in helping the organization win two World Series titles in the past four seasons (2010 and 2012) and has helped the organization be named the Topps Organization of the Year in both 2009 and 2011 and the Baseball America Organization of the Year in 2010.
In his current role, Evans assists Senior Vice President and General Manager Brian Sabean in all Major League and amateur contract negotiations, player acquisitions via trade or free agency and all areas of Major League operations. He is also responsible for overseeing waiver and rule compliance and assisting Dick Tidrow in overseeing the organization's minor league system.
Recently, Evans has assisted Brian Sabean in contract negotiations for record setting deals with Matt Cain and Buster Posey. He has also helped the GM work out extensions with Madison Bumgarner, Hunter Pence, Sergio Romo and Pablo Sandoval; keeping the core of the club in a Giants' uniform. In addition, he oversees the signing of the organization's top picks in the annual First-Year Player Draft.
In 2012, Evans received the Bowie Kuhn Award, which is presented annually at the Baseball Winter Meetings (since 1984) to an individual, team or organization who demonstrates support of the chapel program in professional baseball.
Evans is a 1991 graduate of the University of North Carolina-Chapel Hill, where he was the recipient of the John Motley Morehead Scholarship Award. He first joined San Francisco in 1994 as Administrative Assistant, Minor Leagues. Prior to joining the Giants, Evans served as an administrator in the Commissioner's Office in New York. During his three-year tenure there, he worked in baseball operations and assisted with compliance to the PBA. While in college, Evans interned with the Boston Red Sox in the player development and scouting departments during the summer of 1989.
Evans and his wife, Gwen, reside in San Francisco and have a son, Jonathan, a daughter, Anjali and a baby on the way.
Alfonso Felder
Senior Vice President, Administration

Alfonso Felder, who enters his 18th year in the Giants front office, oversees the Giants facilities group including the Ballpark Operations, Guest Services, Giants Enterprises, and Human Resources departments. Felder also oversees the Giants Spring Training operations in Scottsdale, Arizona.

Felder was the Giants' point person for the 2007 All-Star Game at AT&T Park and coordinated the club's hosting of the inaugural World Baseball Classic at Scottsdale Stadium in 2006. He has also managed many of the recent capital improvements at AT&T Park as well as the renovation of Scottsdale Stadium and the Giants' minor league training facilities in Arizona. He was a key player in the planning and development of AT&T Park and continues to manage the Giants' relationship with the transit and parking operators that serve the ballpark.

Felder's first job was as a Giants usher at Candlestick Park while growing up in the City. He attended U.C. Berkeley and graduated from Harvard University. Felder resides in San Francisco with his wife, Tara, and sons Leo and Max.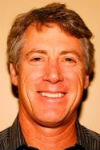 Jon Knorpp
Managing Director, Giants Development Services

Jon Knorpp currently serves as the Managing Director of Giants Development Services where he oversees entitlement and development of Seawall Lot 337/Pier 48 (Mission Rock), a 27 acre mixed-use master plan at the northern end of Mission Bay as well the San Francisco Giants South American facility improvements. Jon has over 35 years of real estate investment and development experience with urban residential, mixed-use and master plan properties nationwide. Prior to joining the Giants, Jon was a founding/senior partner with Wilson Meany Sullivan (WMS) where he oversaw design, development and construction for several of the firm's signature assets as well as third party asset repositioning for some of the Nation's foremost banking institutions and private equity clients.

A full member of the Urban Land Institute, SPUR, Lambda Alpha, and active board member for SFMade, Place Made, Sugar Bowl Ski Team & Academy and Larkspur Heritage Preservation Board, Jon contributes much time to bettering the San Francisco and Larkspur communities. Knorpp attended University of Nevada, Reno and resides in Larkspur with his wife Carol and two sons Jack and Griffin.
Bill Schlough
Senior Vice President and Chief Information Officer

Bill Schlough currently serves as CIO of the San Francisco Giants and Chairman of the San Jose Giants.

Since Schlough's arrival in 1999, the Giants have been recognized as one of the most innovative teams in sports, playing a pioneering role in the world of HD video, mobile content, ticketing and payment systems. Wireless connectivity has been a primary focus since 2004 when AT&T Park became the first sports facility to provide free Wi-Fi to all fans. Schlough's IT team has also implemented numerous proprietary analytic tools that helped secure two World Series titles in recent years.

An Olympic enthusiast, Schlough is a board member of the Bay Area Sports Organizing Committee (BASOC) and served as a technology lead for San Francisco's bids to host the 2012 and 2016 Olympic Games. His event experience includes the 1994 World Cup along with Olympics in Atlanta, Salt Lake and Torino. Previously, he worked as a consultant with Booz-Allen & Hamilton and EDS. More recently, Schlough served as Interim President of the Giants' Class A San Jose affiliate and was appointed to the team's board as chairman in 2012.

In addition to his Giants and Olympic activities, Schlough serves on boards for causes with a focus on education and athletics, including Junior Achievement and The Giant Race. He is also an avid supporter of the Giants Community Fund.

Schlough was honored as InformationWeek's 2012 IT Chief of the Year and is a member of Sports Business Journal's 2010 "Forty Under 40" class of promising sports executives. A San Francisco native and Ironman triathlete, Schlough holds a Mechanical Engineering degree from Duke University and an MBA from the Wharton School.