Emerging Opportunities in Digital Health: Venture Capital and Human Capital Perspectives [SOLD OUT]
---
EMERGING OPPORTUNITIES IN DIGITAL HEALTH: VENTURE CAPITAL AND HUMAN CAPITAL PERSPECTIVES
Wednesday, April 16, 2014
SOLD OUT!
Digital Health is a top growth opportunity for the US healthcare systems as it modernizes to become more affordable, more transparent, and more efficient. Digital health adoption is accelerating, driven by cloud based, SAAS delivery models, increased integration of electronic medical records, and the demands of connected and tech savvy healthcare consumers.
In this session, Lisa will describe the growing opportunities in Digital Health for investors, entrepreneurs and innovative health systems. She will also share insights into what successful digital health companies are doing to penetrate and grow in this dynamic market
.
Register Online [SOLD OUT!]
Date:
Wednesday, April 16, 2014
Time:
5:30 - 6:30 PM Networking, Reception & Registration. 6:30- 7:30pm Program, Q&A

Location:
Bank of America Merrill Lynch,
600 California St.
, 7th floor, San Francisco

Cost:
WCNC and WHCMAA members: $20 per person. Non-member alumni and other guests: $40 per person. Registrations after 5:00pm Monday, April 14th are an extra $10 per ticket, if available. Cancellations after Monday, April 14th at the discretion of the WCNC. No charge for Wharton Club Gold Ticket Members (but remember as always to register via the above 'Register Online' link.) Registration closes on April 15th at 5:00pm.
There will be no registration at the door.
New membership is available at
http://www.whartonclub.com/memsub.html
.
About Lisa Suennen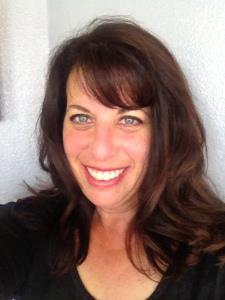 Lisa Suennen is Managing Partner at Venture Valkyrie Consulting, LLC, a consulting firm providing advisory services to companies, organizations and private equity firms in the healthcare field.
Additionally, Lisa is a Senior Advisor to Psilos Group, a healthcare-focused venture capital and growth equity firm that focuses on the healthcare information technology, healthcare services and medical device sectors. Lisa was a co-founder of Psilos Group and a Partner at the firm from 1998-2014.
Prior to Psilos, Lisa was at Merit Behavioral Care (formerly American Biodyne, Inc), an $800mm behavioral healthcare company where she held various senior executive roles from its early start-up days through exit. Previously, Lisa held various positions in marketing and product management in companies in the high technology field.
Lisa is currently a Board Member of the Dignity Health Foundation, and Board Member of health IT company
Beyond Lucid Technologies
, a Board Member of medical device company
AngioScore
, a member of the Qualcomm Life Advisory Board, and an Advisor to the California Health Care Foundation Innovation Fund. Lisa also serves as an Advisor to innovation consulting firm Accelevate, Inc. She previously served as a member of the Advisory Board of the U.S. Health and Human Services Office of the National Coordinator Investing in Innovations program.
In 2014 Lisa was named as one of the
Top 50 People in Digital Health
by Rock Health, Goldman Sachs, Fenwick & West and Silicon Valley Bank. In 2013 Lisa was named to the
Healthcare IT News HIT Top 100 List
. In 2011 Lisa was the recipient of the
Director of the Year Award
(Companies in Transition) from the Corporate Director's Forum.
Lisa holds an M.A. in political science, a B.A. in political science and a B.A. in mass communications, all from the University of California, Berkeley, where she is now Vice Chair of the National Advisory Council of the Institute of Governmental Studies at the University. Lisa is also a visiting lecturer at the U.C. Berkeley Haas School of Business where she teaches the annual course on healthcare venture capital.
Lisa also writes a widely read blog on healthcare and healthcare investing at
www.venturevalkyrie.com
. She has recently published her first book, entitled:
Tech Tonics, Can Passionate Entrepreneurs Heal Healthcare with Technology
, coauthored with Dr. David Shaywitz.