---
GIANTS NETWORKING EVENT - EXECUTIVE BOARDROOM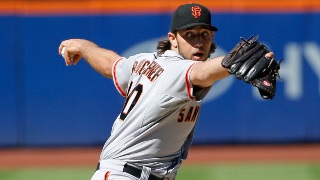 Thursday, May 15th 2014, 5:00pm
SOLD OUT!
The beginning of spring training means opening day for the San Francisco Giants is just around the corner. The Wharton Club of Northern California is hosting its 2nd annual Giants Business Networking Event on Thursday, May 15th 2013. Last year our 1st business networking event sold out in 4 days. Tickets are limited so please register early.
This event is open to WCNC members and Penn Club of Northern California.
New membership is available at
http://www.whartonclub.com/memsub.html
.
We are excited to announce that Chris Tsakalakis, President of StubHub, will be joining us this year. Since eBay's acquisition of StubHub in 2007, Chris has helped guide the company to become the world's largest ticket marketplace. Prior to the creation of StubHub in 2000, consumers had no safe way of reselling their tickets. StubHub has changed the way people buy and sell tickets to almost any sporting event, concert, and theatre performance and is, today, the leading provider of access and choice in the live entertainment world.
Eight months after the acquisition, StubHub reached an exclusive agreement with Major League Baseball and has developed a strong partnership with the San Francisco Giants. Chris is a fellow Wharton Alum with a Bachelor of Science degree in Economics. His talk will step through the evolution of StubHub from its early days of battling anti-scalping legislations to now processing a ticket every second and becoming the world's largest ticket marketplace.
The evening begins at 5:00pm in the Executive Boardroom to network with your fellow Wharton Alums. Promptly, at 6:00pm Bill Schlough (WG98), Senior Vice President and Chief Information Officer for the San Francisco Giants, will introduce Chris Tsakalakis. At 7:15pm we will adjourn to our Lower Box seats for the beginning of the game against the Miami Marlins.
Register Online
[SOLD OUT]
Date:
Thursday, May 15th, 2014
Time:
5:00pm pick up tickets at suite lobby entrance in Willie Mays Plaza. At 5:45pm unclaimed tickets will be left at Will Call Windows just around the corner of the suite lobby entrance.
Location:
AT&T Park,
24 Willie Mays Plaza
, San Francisco, 94107
Cost:
$90 per ticket.
WCNC and Penn Club of Northern California members only event.
All ticket sales are final.
Limit 4 tickets per member.
New membership is available at
http://www.whartonclub.com/memsub.html
.
Event Contact
: Sy Patel – (609) 841-9305


About our Speaker: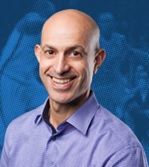 Chris Tsakalakis, President of StubHub, General Manager of Ebay Tickets
As President of StubHub, Chris Tsakalakis drives all aspects of the company's growth and evolution as the premier destination for fans to access live events. Chris has held a variety of roles within the eBay family and led StubHub's acquisition in 2007, helping transform the company into the largest ticket marketplace in the world. Based on his leadership and impact on the industry, Chris was named among the 50 most influential people in the sports business by Sports Business Journal in 2011 and 2012, Billboard's "Power 100" lists in 2012 and 2013, and Huffington Post's "Sports Game Changer" lists in 2010 and 2011.
Chris earned a Bachelor of Science degree in economics from the Wharton School of the University of Pennsylvania and is proud to be the first generation in his family to graduate from college. He enjoys running, swimming, CrossFit and spending time with his wife and two children. Originally from Chicago, Chris roots for the Bears, White Sox and Bulls but also loves the hometown San Francisco Giants. His iTunes library includes everything from Eric Clapton to Elvis Costello to Bruno Mars. He's also not afraid to belt out a few Beyoncé tunes from time to time.
Chris is a member of the Young Presidents Organization and as a heart disease survivor himself, he serves on the board of the San Francisco Bay Area Division of the American Heart Association.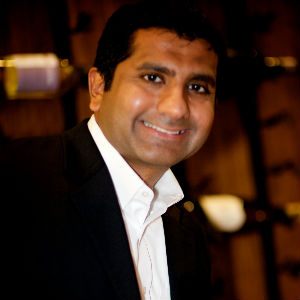 Organized by Sy Patel, Executive Committee Member
Networking and Social Committee
Committee Mission: Create events that bring together alumni to foster sharing of ideas and developing new relationships to strengthen the Wharton community in the Bay Area.
True Financial Partner
In a post Glass-Steagall era, Sy Patel and his team provides the true meaning of financial advisory. By leveraging the full resources of the combined Bank of America/Merrill Lynch platform, his team develops a strong understanding of the client's entire financial profile. The team has diverse expertise in asset management, estate planning, private and commercial banking. They assist successful entrepreneurs in building their business, families and individuals in managing their personal wealth, and corporations in treasury management and commercial lending. With the resources of the 6th largest financial institution in the world, the team serves a diverse client base, but one common theme remains consistent. A trusted financial partnership begins by listening not pushing product.