Sand Hill Road Series: Mobile-first Business Apps - The Next $100 Billion Opportunity [SOLD OUT!]
---
Sand Hill Road Series: mobile-first business apps - THE NEXT $100 BIllion Opportunity
Thursday, February 20, 2014
Everyone knows that mobile is reshaping how technology is used in business. Across the globe, desk-bound workers are transitioning from PCs and adopting smartphones and tablets in droves.
But what is under appreciated is the fact that over half of workers are not tied to a desk. They are employed in industries like construction, food service, and retail. Many have never been provided applications that help them do their jobs better. Mobile is enabling business applications to touch most of these workers for the first time. As a result, many new multi-billion dollar, mobile-first business application markets will be created.
In this session, Kevin will describe the mobile-first business app markets he sees as most promising. He will also share some insights into what the most-successful mobile-first business app companies are doing to scale their businesses.

Register Online
[SOLD OUT!]
Date:
Thursday, February 20, 2014

Time:
6:00pm-7:00pm Networking, Reception & Registration. 7:00pm-8:00pm Program, Q&A.
Location:
Wilson Sonsini Goodrich & Rosati,
650 Page Mill Road
, Palo Alto, CA
Registration:
WCNC members: $20 per person. Non-member alumni and other guests: $40 per person. Registrations after 5:00pm Thursday, February 13th an extra $10 per ticket, if available. Cancellations after Thursday, February 13th at the discretion of the WCNC. No charge for Wharton Club Gold Ticket Members (but remember as always to register via the above 'Register Online' link.)
Registration closes on Wednesday, February 19th at 5:00pm.
There will be no registration at the door.

About Kevin Spain: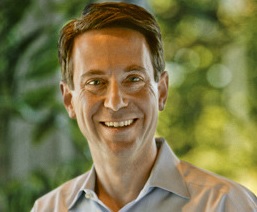 Kevin is a General Partner at
Emergence Capital Partners
. His deep knowledge of the enterprise and consumer technology sectors comes from time spent at blue-chip software companies and from his experience as an entrepreneur.
Prior to joining Emergence, Kevin was a senior member of Microsoft's Corporate Development group. In this role, he shared responsibility for sourcing, structuring, and negotiating Microsoft's acquisitions, strategic investments, and joint ventures. Under his leadership, Kevin's team participated in transactions spanning all of Microsoft's business groups.
Prior to Microsoft, Kevin was with Electronic Arts, where he was a member of the team that launched EA's online gaming business. Today, Electronic Arts operates several of the most popular online gaming destinations in the world. Later, Kevin served in Electronic Arts' Corporate Development group, where he helped manage the Company's acquisition and strategic investment efforts.
Before Electronic Arts, Kevin was Co-Founder and CEO of atMadison.com, a business he started after winning the first annual Wharton Business Plan Competition. atMadison.com provided a hosted marketing management solution for small and medium sized companies.
Kevin earned an MBA from The Wharton School of the University of Pennsylvania and a BBA from the University of Texas at Austin. He is a graduate of the Kauffman Fellows Program.