Transatlantic West, an invitation-only leadership gathering designed to build transatlantic relationships. Invited special guests include members from the Council of Foreign Relations, Bay Area Council, Pacific Council, German Consulate, and others.
---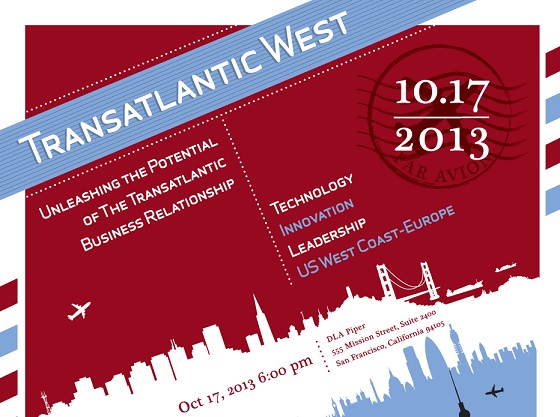 Wharton Alumni are cordially invited
to meet leaders from business and politics for the second annual
Transatlantic West
, a private invitation-only leadership gathering designed to build transatlantic relationships. The dialogue will investigate the potential of the transatlantic relationship for business innovation on the West Coast.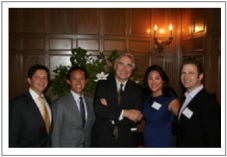 Participants
Approximately 70 leaders from business and politics including alumni from prestigious fellowships and invited special guests from the Council of Foreign Relations, Bay Area Council, Pacific Council, German Consulate, German Silicon Valley Accelerator, US-Spain Council, British American Business Council, Bavarian U.S. Offices for Economic Development, French American Chamber of Commerce, and Belgian Trade Commission.
Overview
Our focus is the US West Coast-Europe business and trade relationship. Currently the U.S. West Coast– EU trade relationship is the largest in the world, totaling over $1 trillion in goods and services, while supporting over 13 million jobs on both sides of the Atlantic. From California alone, Europe purchases nearly $30 billion worth of goods and nearly 30% of Californian exports to Europe consist of high-tech goods. European investment in California supports over 280,000 jobs. Despite this success, we are far from achieving the full potential of the relationship and difficult challenges must be overcome.
The mission of this annual event is to bring together decision-makers from the worlds of politics and business from Europe and the US West Coast to build relationships and engage in dialogue that unleashes the potential of the "transatlantic west" trade relationship.
Attend to:
Meet & network with over 70 delegates and leaders passionate about the transatlantic relationship.
Build business and political relationships during receptions sponsored by leading firms.
Discover economic opportunities as experts discuss the most pressing issues shaping the transatlantic dialogue.
Learn from an educational expert panel at a "world class" venue.
Connect and build networks with alumni from prestigious fellowships such as the Marshall Memorial Fellowship.
Program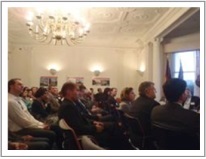 "
Transatlantic West: Unleashing the Potential
" strengthens the US-European business and political eco-system by bringing together thought leaders to share skills, build relationships, and exchange ideas.
6:00 p.m. Reception
7:00 p.m. Welcome Remarks
7:15 p.m. Expert Panel: The role innovation and technology will play in "Unleashing the Potential of Transatlantic-West" business relationships.
Followed by a
Private reception
featuring wines from premier local vineyards and hors d'oeuvres.
Topics:
Transatlantic Trade and Investment Partnership (T-TIP)
Modernizing Rules for Cross-Border Data Flows and Storage
Big Data-Volume, velocity, and variety of cross border trade data
Emerging legal and policy issues
Register Online
Date:
Thursday, October 17, 2013

Time:
6:00PM-9:00 PM

Location:
DLA Piper,
555 Mission Street Suite 2400
, San Francisco, California 94105
Registration: Limited Seating
15 seats reserved exclusively for Wharton Alumni
WCNC members: $55 per person; Non-members: $95. New membership is available at
http://www.whartonclub.com/memsub.html
.
Panelists:
Sean Randolph, President of the Bay Area Council Economic Institute

Sean Randolph is the President of the Bay Area Council Economic Institute, a public-private partnership of business, labor, government and higher education, that works to foster a competitive economy in California and the Bay Area, including San Francisco, Oakland and the Silicon Valley. The Economic Institute produces authoritative analyses on major economic policy issues and is leading a major initiative to focus business, government, university and other leaders in the San Francisco Bay Area on the scope and importance of the region's economic and business ties with Europe.
Daniel Smith, Managing Director & GM, Business Development – PaaS/IaaS, Dell Services

Daniel Smith brings great insight into the opportunities and challenges faced by large enterprises building transatlantic businesses. His experience includes leading a nine-person senior leadership team, responsible for delivery operation and partner/alliance organization spanning five countries. He also launched a multimillion software-defined data center/PaaS business through full-lifecycle alliance program development with enterprise software and hardware OEM partners. He is a 2009 recipient of the Marshall Memorial Fellowship.
Dean Fealk, Partner, DLA Piper (Moderator)

Dean Fealk heads the Global Equity practice at DLA Piper. He advises leading multinational companies on a wide range of legal and strategic issues related to doing business overseas. He frequently serves as managing international legal counsel for multijurisdictional and multi-disciplined projects and matters implicating corporate, securities, regulatory, tax, labor, foreign exchange and data privacy. He has provided counsel on more than US$30 billion in cross-border deals, among them mergers, acquisitions, divestitures, restructurings and integrations. Mr. Fealk is a Truman National Security Fellow and general counsel to the Halifax International Security Forum. He serves on the board of directors of the Bay Area Council. He traveled to China as a trade and investment delegate for the Governor of California in 2013. The Los Angeles and San Francisco Daily Journal selected Mr. Fealk for its lists of California's "Top 20 Attorneys under 40" and the Silicon Valley/San Jose Business Journal named him to its list of "40 Under 40" in the Silicon Valley. He is a 2010 recipient of the Marshall Memorial Fellowship.
Sponsored by: The German Marshall Fund of the United States and DLA Piper

Presented by:
Michael Fernandez, W'91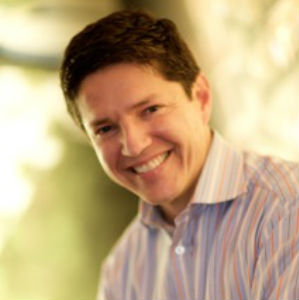 Michael is the Founder of
JMF & Co
, a data science and analytics professional services firm. The team is composed of Ph.D.s in math, engineering, and computer science from MIT, Harvard, and Princeton. They execute critical initiatives requiring top-tier analytic and software engineering talent. Michael co-founded and is chairman emeritus of
Little Kids Rock
, a national nonprofit providing free music lessons to over 100,000 children in over 1600 schools across the US. He serves on the board of
NCIRE
, the leading nonprofit medical research institute in the United States devoted to pioneering new medical treatments for Veterans. He is a yoga practitioner and is passionate about the intersection of meditation and neuroplasticity. Michael holds a B.S.E from The Wharton School of the University of Pennsylvania and an M.P.A. from Harvard University.