Wharton Alumni will gather at the Buyout West conference for three days of fundraising, deal flow, industry knowledge, networking and thought leadership.
---
BUILD DEALMAKER RELATIONSHIPS @ BUYOUTS WEST 2013
October 7-9, 2013
The Wharton Club is partnering with Thomson Reuters to help Wharton Alumni connect and meet with LPs, GPs and bankers.
Wharton Alumni will gather at the Buyout West conference for three days of fundraising, deal flow, industry knowledge, networking and thought leadership.
Meet the investors you need to meet, who are personally recruited for the event.
Attend pre-arranged one-on-one meetings with LPs, GPs, lenders and bankers through Buyout's exclusive ExecConnect* program.
Generate deal flow with DealConnect private meetings between GPs and bankers/lenders - participants receive the attendee list two weeks in advance to arrange their own meetings.
Get the latest global private equity fundraising and deals intelligence from global data provider, Thomson Reuters.
Get a month's worth of fundraising, deal financing and deal sourcing networking done at one time.
Wharton Alumni Buyouts Network: On Day 1, Monday, October 7th @5:30pm
Wharton Alumni (and affiliate club members) will gather briefly as group at the Buyouts networking reception to kick start the conference before spreading out to build relationships. We'll gather to build and strengthen our "Wharton Buyouts Network" with face-to-face introductions. Come share with others what you are looking for so the network can help you. Share how you can help the network.
During the conference, we'll build
insights
from speakers such as:
Jonathan Coslet, Senior Partner & Chief Investment Officer, TPG Capital
Timothy C. Draper, Founder & Managing Director, Draper Fisher Jurvetson
Lex Huberts, President, Mellon Capital Management
Kim Redding, Chief Investment Strategist, Brookfield Asset Management
Alex Navab, Member & Co-Head of Americas Private Equity, KKR
and more..
We'll build
relationships
through ExecConnect and DealConnect:
ExecConnect is designed with the networking needs of attendees in mind. The ExecConnect Private Meeting program actively arranges one-on-one meetings between Investors and Fund Managers so you'll have time to meet with firms you choose, in a private setting. The 20-minute meetings are pre-scheduled by conference directors ensuring you meet with executives who best match your fundraising and investment goals.
DealConnect: DealConnect is the private meeting program for GPs, lenders and bankers running throughout the Buyouts West conference. As a participant you'll receive the list of attendees involved in DealConnect two weeks out from the conference to arrange your own meetings at the event. A private DealConnect lounge is available throughout the three days to enable you to meet at your convenience.
Dates:
October 7-9, 2013

Location:
The Ritz-Carlton Half Moon Bay
Price:
WCNC members and
Members of
Affiliate Clubs
: $1,695 (A 15% discount from the regular price: $1,995)
Learn more about the conference at:
http://www.buyoutsconferences.com/events/west_2013/index.cgi
.
Register:
To get the Wharton price for the conference and get set up for ExecConnect and DealConnect, register by contacting Greg Winterton, Sales Director-Deals Publishing Group, Thomson Reuters directly at:
greg.winterton@thomsonreuters.com
or 646.223.6787. Mention that you are affiliated with the "Wharton Club" and would like the "Wharton Club" price.
Organized by:
Michael Fernandez, W'91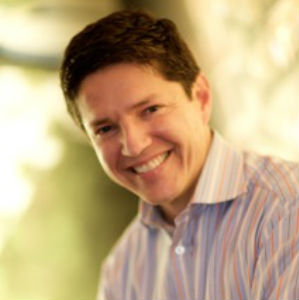 Michael is the Founder of
JMF & Co
, a data science and analytics professional services firm. The team is composed of Ph.D.s in math, engineering, and computer science from MIT, Harvard, and Princeton. They execute critical initiatives requiring top-tier analytic and software engineering talent.
Prior to JMF & Co, Michael was a Managing Director with
BTI Group
, the largest west coast mergers and acquisitions firm advising c-level executives of private companies with revenues up to $100 million. He specialized in client development and provided mergers and acquisitions advice. Michael co-founded and is chairman emeritus of
Little Kids Rock
, a national nonprofit providing free music lessons to over 100,000 children in over 1600 schools across the US. He serves on the board of
NCIRE
, the leading nonprofit medical research institute in the United States devoted to pioneering new medical treatments for Veterans. Michael holds a B.S.E from The Wharton School of the University of Pennsylvania and an M.P.A. from Harvard University.