---
NEUROSCIENCE: EXPLORING FRONTIERS (A PRIVATE TOUR)
Thursday, October 3, 2013
Sold Out! Wait List available
Fascinated by the human brain? Neuroscience research is redefining our understanding of how we think, sleep, and regulate emotions. Come learn how advances in brain imaging, neural interface technologies, and psychopharmacology are poised to transform medicine, business, and technology.
Join us for an exclusive "small group" private tour and discussion as we explore the cutting edge of neuroscience, psychiatric disorders, treatment mechanisms, and novel treatments with award winning neuroscientist Dr. Amit Etkin and his team at Stanford School of Medicine, Department of Psychiatry and Behavioral Science. Come and get a "sneak peak" view into what the rest of the world has yet to see.
Agenda (2 hours):
Welcome and overview presentation
Private Tour (pending lab availability)
Roundtable discussion (over wine and appetizers)-We will walk across the street to California Cafe at Stanford Barn where will enjoy wine and appetizers over a fascinating discussion. Dr. Etkin will lead a round table discussion and question and answer session about neuroscience, the lab's work, and the five year strategic plan for the lab.
Register Online [SOLD OUT!]
Date:
Thursday, October 3, 2013

Time:
4:30PM-6:30 PM

Location:
Etkin Lab, Stanford University School of Medicine, Department of Psychiatry and Behavioral Science,
401 Quarry Road
, Stanford, CA 94305 (
http://etkinlab.stanford.edu
)
Registration: LimitedSeating
(Small Group)
-
5 only
WCNC members: $50 per person (includes wine and appetizers); Non-members: $65. New membership is available at
http://www.whartonclub.com/memsub.html
.
About Dr. Etkin: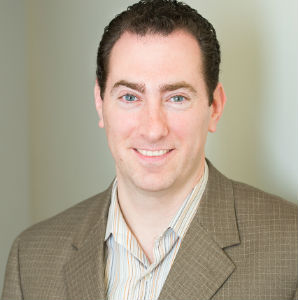 Amit Etkin, MD PhD is an Assistant Professor in the Department of Psychiatry and Behavioral Sciences at the Stanford University School of Medicine and an Investigator in the VA Sierra-Pacific Mental Illness Research Education and Clinical Center (MIRECC) at the Palo Alto VA. Dr. Etkin received his BS in Biology from the Massachusetts Institute of Technology in 1997, and his MD and PhD with distinction from Columbia University. His PhD work was done in the laboratory of Nobel laureate Dr. Eric Kandel, and focused on the molecular and cellular basis of learning and memory in mice. Simultaneous with this work, Dr. Etkin pursued functional MRI neuroimaging research. Dr. Etkin extended these neuroimaging studies in patient populations as a postdoctoral fellow with Dr. Alan Schatzberg at Stanford University, during which time he also completed his psychiatry residency. He joined the faculty at Stanford in 2009, while also a PGY4 psychiatry resident. Dr. Etkin has recently been awarded BRAINS (Biobehavioral Research Award for Innovative New Scientists) R01 Award from the National Institute of Mental Health and a Dana Neuroscience Scholar Award from the Dana Foundation. He is an Associate Editor at Neuropsychopharmacology and on the editorial boards of Depression and Anxiety, as well as Biology of Mood and Anxiety Disorders. The overarching aim of the Etkin lab (etkinlab.stanford.edu) is to understand the neural basis of emotional disorders and their treatment, and to leverage this knowledge to develop novel treatment interventions.
Presented by:
Michael Fernandez, W'91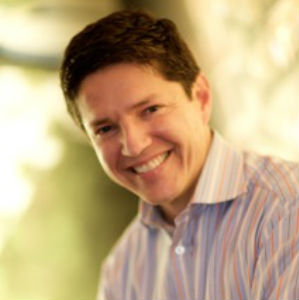 Michael is the Founder of
JMF & Co
, a data science and analytics professional services firm. The team is composed of Ph.D.s in math, engineering, and computer science from MIT, Harvard, and Princeton. They execute critical initiatives requiring top-tier analytic and software engineering talent. Michael co-founded and is chairman emeritus of
Little Kids Rock
, a national nonprofit providing free music lessons to over 100,000 children in over 1600 schools across the US. He serves on the board of
NCIRE
, the leading nonprofit medical research institute in the United States devoted to pioneering new medical treatments for Veterans. He is a yoga practitioner and is passionate about the intersection of meditation and neuroplasticity. Michael holds a B.S.E from The Wharton School of the University of Pennsylvania and an M.P.A. from Harvard University.