Wharton Prof. David Robertson: "7 Truths of Innovation"
---
WHARTON PROFESSOR
DAVID ROBERTSON: "7 TRUTHS OF INNOVATION"

Wednesday, July 10, 2013
"...When I first taught my case study at LEGO in IMD in Switzerland in 2008 and 2009, I was taken aback by the outpouring of enthusiasm for the brand and its capacity to reawaken the sense of experimentation and play that resides within everyone. Subsequent interviews uncovered one fascinating aspect of the LEGO story after another. I realized that the LEGO management team had done more than just turn around the company; they had fundamentally rethought what "innovation" meant and how it should be managed and, by doing so, had rescued the company and boosted its performance to new heights. I saw that this case study was much more than a chapter in a book about innovation management -- it was a full book's worth of stories and lessons: about a toy that touched the lives of millions around the globe for close to a century; about a much-beloved company that lost touch with its customers and its history and almost went out of business as a result; and about managers whose love for the company and perseverance saved it from ruin. What started as an academic book about innovation management became a much richer narrative of failure and recovery...."
Join the Wharton Club of Northern California for an evening with Wharton Prof. David Robertson, who will walk us through key takeaways from his new book,
Brick by Brick: How LEGO Rewrote the Rules of Innovation and Conquered the Global Toy Industry
, including:
Building an innovation culture
Becoming customer driven
Exploring the full spectrum of innovation
Fostering open innovation
Attempting a disruptive innovation
Sailing for blue ocean
Leveraging diverse and creative people
Register Online
Date:
Wednesday, July 10, 2013
Time:
6:00pm Networking; 7:00pm Talk, followed by Q&A and continued mingling

Location:
Wilson Sonsini |
650 Page Mill Road
, Palo Alto, CA 94304

Cost:
WCNC members and accompanied guests: $20 per person. Non-member alumni and other guests: $40 per person. Registrations after 6:00pm on Tuesday, July 9, 2013 are an extra $10 per ticket. Cancellations after Tuesday, July 9, 2013 are at the discretion of the WCNC. No charge for Wharton Club Gold Ticket Members (but remember as always to register via the above 'Register Online' link).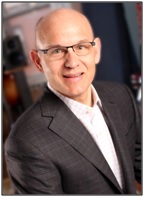 About Professor David Robertson
David C. Robertson joined the faculty of the Wharton School at the University of Pennsylvania in January of 2011, and was Professor of Innovation and Technology Management at IMD in Lausanne, Switzerland from 2002 through 2010. As the LEGO Professor at IMD, Robertson was given unique access to the company's management team, has written two case studies about the company, and is the co-author of a Harvard Business Review piece on LEGO. At IMD, Robertson was the co-director of the school's largest executive education program, the Program for Executive Development, and directed programs for Credit Suisse, EMC, HSBC, Skanska, BT, and other leading European companies. Visit
www.RobertsonInnovation.com
and follow
@davidcrob
.