---
$1.2M INCENTIVE TO SMALL BUSINESSES FROM CONGRESS
Thursday, August 1, 2013
It is not every day that the United States Congress confers a huge tax benefit- shielding up to $1.2M annually in tax-free income-- for business owners using captive insurance. However, very few business owners or risk managers at organizations have any idea what captive insurance is or how it works. Most business owners or managers are not lawyers or accountants, but most literature on captive insurance is directed only at these professionals.
The Wharton Club of Northern California is excited to have Peter Strauss in San Francisco for one night to speak with our members. He will help simplify this unknown benefit in the tax law. For any of our members who own their own business or who are responsible for financial risk management in their company, this will be a valuable evening. Captives can benefit any business regardless of size, whether it's a small start-up or a Fortune 500 company.
Takeaways for the evening will include:
How Captives enable you to achieve valuable tax savings.
How Captives can strengthen a company by protecting assets from catastrophic lawsuits.
The cost structures of Captives.
Register Online
Date:
Thursday, August 1, 2013
Time:
6:00-9:00pm
Location:
Bank of America/Merill Lynch,
600 California Street
, 7th Floor, San Francisco, CA 94108

Cost:
$20 for WCNC members. Members of
Affiliate Clubs
: $20 per person. Non-member alumni and other guests: $40 per person.
Registrations after 4:00pm on Tuesday, July 30th are an extra $10 per ticket.
Cancellations after Monday, July 29th are at the discretion of the WCNC.
Registration closes on Wednesday, July 31st at 6:00pm
. No charge for Wharton Club Gold Ticket Members (but remember as always to register via the above 'Register Online' link).
New membership is available at
http://www.whartonclub.com/memsub.html
.
About the Speaker: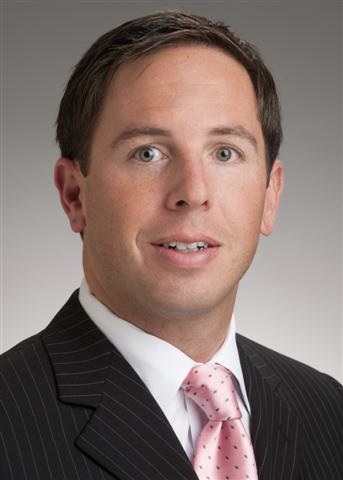 Peter Strauss
is the Managing Member of The Strauss Law Firm, LLC, located on Hilton Head Island, South Carolina. His firm is devoted to providing estate and tax planning, asset protection, international business, and captive insurance solutions to individuals, families, and business owners located both in the United States and internationally.
Mr. Strauss has authored two books, "
Captive Insurance Companies for the Small Business Owner
" and "
The Definitive Guide to Captive Insurance Companies
". He regularly speaks at Continuing Legal Education conferences and professional society meetings such as the American Institute of Certified Public Accountants (AICPA), National Advisors Trust Company, Physician Hospitals of America (PHA), and the Hawaii Tax Institute (HTI). Mr. Strauss is a graduate of the New England School of Law, and he holds an LL.M. in Estate Planning from the University of Miami.
Captive Insurance Companies

Captive insurance companies have been around for 60 years in the U.S. They're insurance companies established with the specific objective of financing risks emanating from their parent group or groups. As a method for which risk can be managed, Peter Strauss designs and implements captive insurance solutions for clients with business interests. Using a captive insurer allows a business to finance its retained losses in a formal structure.
Captive insurance is essentially an "in-house" insurance company with a limited purpose and is not available to the general public. It's an alternative form of risk management that is becoming a more practical and popular means through which companies can protect themselves financially while having more control over how they are insured.
Utilizing Captives offers a number of commercial advantages for business owners to provide a better risk management than results from the conventional insurance market including, the reduction or stabilization of costs, preferred accounting methods, tax deductions, claims management and profit retention.
With "in-house" insurance, red tape and bureaucracy often associated with traditional insurance providers, is minimized. The parent company can dictate the procedure by which claims are processed. Perhaps one of the biggest benefits is that excess net premiums can be recouped by the parent company when claims are low, and they can increase reinsurance in riskier areas.
Read more about this innovative tax planning and self-insurance tool courtesy of the
New York Times
.
Click here
for additional Captive Insurance publications.