---
INNOVATIONS AND TRUE SOCIAL IMPACT
Thursday, June 27, 2013
Most technological innovations emerge from university labs and spend the early part of their life cycle searching for problems to solve. RemoteID, Remote Harbor, Inc.'s patent-pending wireless biometric data management system had a different beginning; emerging from a village without electricity in remote sub-Saharan Africa.
Join the Wharton Club of Northern California as Remote Harbor's Founder and CEO, Brooke Wurst (C '94) shares her story of how a community's desire to decrease the 40% HIV prevalence drove disruptive technology to a new level in health care, disaster relief, fair labor practices, and beyond.
Brooke will also engage in conversation around:
The Continuity of Commitment:

Who are the various stakeholders in the social impact ecosystem
How do those various constituencies work together to support the greater good while meeting their own needs and goals

Creating a Not-For-Profit or a For Profit social enterprise
Measurement –what KPI's matter?
Social Impact Investment Landscape: the fact & fiction of funding social impact ventures

Register Online
Date:
Thursday, June 27, 2013
Time:
6:30pm
Location:
Wilson Sonsini Goodrich & Rosati,
650 Page Mill Road
, Palo Alto, CA 94304

Cost:
$20 for WCNC members. Members of
Affiliate Clubs
: $20 per person. Non-member alumni and other guests: $40 per person.
Registrations after 4:00pm on Monday, June 24th are an extra $10 per ticket.
Cancellations after Monday, June 24th are at the discretion of the WCNC. No charge for Wharton Club Gold Ticket Members (but remember as always to register via the above 'Register Online' link).
Registration closes on Wednesday, June 26th at 3:00pm.
New membership is available at
http://www.whartonclub.com/memsub.html
.
Hosted by:
Raghavan Anand
,
SocialImpact@whartonclub.com
- Wharton Club of Northern California
About the Speaker: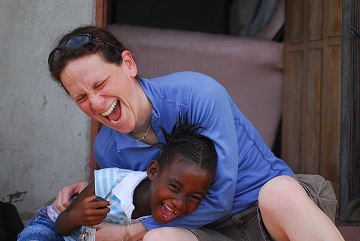 Brooke Wurst, MSc, Founder & CEO, Remote Harbor, Inc.
After founding an HIV/AIDS education NGO in remote regions of Africa, Brooke invented RemoteID. She reversed the paradigm of traditional for-profit/non-profit relationships. Rather than building on her success in the for-profit world, Brooke is building on her results-based success in the non-profit world to create a for-profit entity whose purpose is to increase access to social impact services. She has presented RemoteID around the world, including invitations to speak at Harvard School of Public Health, Karolinska Institutet, and international health and technology conferences. At the 2011 International AIDS Society Conference , RemoteID's work in South Africa was awarded a Gold Star for Technical Merit. Brooke brings 20 years of experience in the technology field as a writer and editor for several tech magazines. She earned a MSc from Northwestern University's Medill School of Journalism. She studied Photography & Literature at Oxford, Literature as a graduate student at Harvard, and earned her BA with honors in Comparative Literature from the University of Pennsylvania.
Mission:
The Wharton Social Impact Initiative (WSII) brings Wharton's expertise, entrepreneurial spirit, and vast network to bear on the complex intersection of business and social impact by fostering key social impact initiatives throughout the school. By enabling the integration of learning, experience and impact, and the development of research, outreach and student-centered programs, WSII furthers the commitment to make Wharton a "force for social good."
Call to Action:
Wharton Social Impact has had a long history in the Philadelphia area. We are inviting Wharton alumni that are social impact thought leaders and social entrepreneurs to join forces with us to solidify our presence in the Bay Area. Reach us at
SocialImpact@whartonclub.com
to learn more.