---
ADAM GRANT - GIVE AND TAKE: A REVOLUTIONARY APPROACH TO SUCCESS
Monday, April 29, 2013
Adam Grant, the single highest-rated professor at Wharton, one of BusinessWeek's favorite professors and one of the world's top forty business professors under forty, has long been fascinated by the idea of success: Why do some people rise quickly up the corporate ladder while others languish at the bottom? Beyond effort, talent and luck, is there something else that drives our productivity and accomplishments?
Grant's long-awaited book, GIVE AND TAKE: A Revolutionary Approach to Success uses groundbreaking research to show how our interactions with others shape our achievements. We assume that the best path to success is to get at least as much from others as we give. Surprisingly, though, it turns out that extraordinary results are more often attained by people who actually prefer to contribute more to others than they receive in return.
The most sustainable way to get to the top is to focus not on your solo journey, but on bringing others with you.
Free Event — No Registration Required
Date:
Monday, April 29, 2013

Time:
6:00pm
-
8:00pm
Location:
Book Passage |
1 Ferry Building
| San Francisco, 94111
Cost:
Free
Click here for more information
Adam Grant, Associate Professor of Management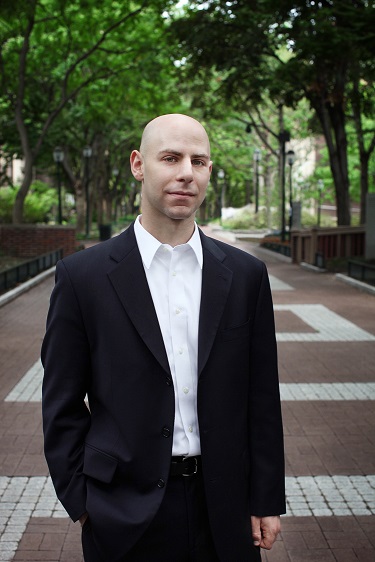 Adam Grant is the youngest tenured professor and single highest-rated teacher at The Wharton School. An award-winning researcher and teacher, his consulting and speaking clients include Google, the NFL, IBM, Citigroup, Merck, the World Economic Forum, the United Nations, and the U.S. Army, Navy, and Air Force. He has been honored as one of BusinessWeek's favorite professors and one of the world's top 40 business professors under 40. A leading expert in work and success, he has published more than fifty articles during the last five years in prominent psychology and management journals, including Harvard Business Review, and his studies have been highlighted in the New York Times, the Wall Street Journal, Time Magazine, and USA Today. He holds a Ph.D. in organizational psychology from the University of Michigan and a B.A. from Harvard University. He is a former record-setting advertising director, junior Olympic springboard diver, and professional magician.