---
AN EVENING WITH KEVIN WERBACH: FOR THE WIN: HOW GAME THINKING CAN REVOLUTIONIZE YOUR BUSINESS
Thursday, April 18, 2013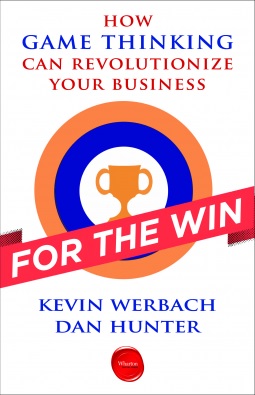 Take your business to the next level--for the win
Millions flock to play World of Warcraft, Farmville, Scrabble, and countless other games, generating billions in sales each year. The careful and skillful construction of these games is built on decades of research into human motivation and psychology: A well-designed game goes right to the motivational heart of the human psyche.
Join the Wharton Club of Northern California for a conversation with Wharton Professor Kevin Werbach, who argues persuasively that gamemakers need not be the only ones benefiting from game design.
In his book, he reveals how game thinking can motivate employees and customers and create engaging experiences that can transform your business. Werbach will reveal:
How design can be one of your key catalyst for innovation and competitive advantage How a wide range of companies are successfully using game thinking;
An explanation of when gamifying makes the most sense;
A 6-step framework for using games for marketing, productivity enhancement, innovation, employee motivation, customer engagement, and more.

Register Online
Date:
Thursday, April 18, 2013
Time:
6:00pm Networking; 7:00pm Talk
Location:
WilmerHale,
950 Page Mill Road
, Palo Alto, CA 94304

Cost:
$20 for WCNC members. Members of
Affiliate Clubs
: $20 per person. Non-member alumni and other guests: $40 per person.
Registrations after 4:00pm on Monday, April 15th are an extra $10 per ticket.
Cancellations after Monday, April 15th at the discretion of the WCNC. No charge for Wharton Club Gold Ticket Members (but remember as always to register via the above 'Register Online' link).
Registration closes on Wednesday, April 17th at 3:00pm.
New membership is available at
http://www.whartonclub.com/memsub.html
.
About the Speaker: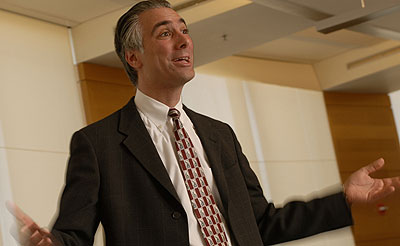 Kevin Werbach
is an associate professor of legal studies and business ethics at The Wharton School, University of Pennsylvania. He is also the founder of the Supernova Group, a technology analysis and consulting firm. A sought-after speaker and commentator, Werbach appears frequently in print and broadcast media including CNN, CNBC, NPR,
The New York Times, The Wall Street Journal,
and
The Washington Post
. His writing has appeared in
Harvard Business Review, Fortune, The Industry Standard, and Slate
, among other publications. He blogs at
http://werblog.com and tweets at @kwerb
.
This event is presented in partnership with
Wharton Digital Press
, an entrepreneurial publisher that delivers relevant, accessible, conceptually sound, and empirically based business knowledge to readers wherever and whenever they need it. Its formats range from e-books and print books available through print-on-demand technology.
Hosted by: Philipp Stauffer - Wharton Club of Northern California
Philipp is an internet, software and mobile Executive and Entrepreneur and an officer at the Wharton Club of Northern California.