---
M & A TRENDS IN SILICON VALLEY FOR 2013
Wednesday, March 20, 2013
Livestreaming Tonight: M & A Trends in Silicon Valley for 2013
UPDATE:
Due to popular demand, we will Livestream this "sold out" event held at DLA Piper. No charge, No sign-in required. Just click to watch and join the conversation on Twitter at: #whmergers. Brought to you courtesy of the Wharton Club of Northern California and
JMF & Co
.
Link:
https://new.livestream.com/jmfco/SiliconValleyMergers
In this panel, our experts will set the 2013 stage by discussing the macro trends and factors driving the M&A market in Silicon Valley. They will discuss how tech and big data companies are using M & A to expand capabilities, acquire top talent, and what it takes to effectively identify and integrate an acquisition. Topics to be covered include:
M&A and Strategy
The drive to synch M&A with corporate strategy.
Strategic re-positioning via M&A
Key ingredients of successful acquisitions.
Deal Trends:
The rise of serial acquirers.
Unique deal-terms in "acqui-hires" designed to protect buyers without alienating talent while incentivizing talent retention.
The changing landscape of deal terms and capital markets.
This event has limited seating so reserve your seat today!
Register Online
[Sold Out!
,
but please watch via Livestream
]
Date:
Wednesday, March 20, 2013
Time:
5:30pm Registration; 6:00pm Panel;
Meet the panelists at the wine reception to follow.
Location:
DLA Piper, San Francisco:
555 Mission Street
, San Francisco, CA 94105
New membership is available at
http://www.whartonclub.com/memsub.html
.
Panelists: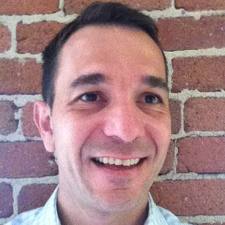 Villi Iltchev, Vice President, Corporate Development, Salesforce


Villi is responsible for driving acquisitions and investment strategies for Salesforce.com and has executed key growth acquisitions such as Jigsaw, Heroku, Sitemasher, Etacts, and Navajo Systems.
Villi is an experienced Corporate Development professional with years of experience leading M&A, investments, and strategic initiatives. His focus and specialties include corporate finance, divestitures, venture capital, defining inorganic strategy, identifying and evaluating acquisition targets, structuring and negotiating deals, and integrating companies. Prior to Salesforce.com, Villi was the Senior Manager of Strategy and Corporate Development at Hewlett-Packard and Vice President at Merrill Lynch & Co.
Villi holds a B.S. in Accounting from Erskine College, a M.P.A. from Clemson University, and his M.B.A. from the University of Virginia.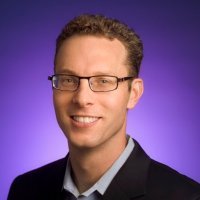 Dave Sobota, Director, Corporate Development, Google


Dave joined Google in 2005, and is a senior member of the Corporate Development team, which is responsible for Google's worldwide acquisitions and strategic investments. He has been involved in many of Google's prominent deals including Google's acquisitions of Wildfire, Motorola Mobility, TxVia, AdMeld, YouTube, Android, SayNow, Grand Central (Google Voice), and Postini as well as Google's investment in Clearwire. He also played a key role in Google's public offerings and groundbreaking Transferable Stock Option program. Before joining Google, Dave spent eight years in private practice at Wilson Sonsini Goodrich & Rosati and Venture Law Group. Before law school, Dave spent three years as a CPA at KMPG in Washington, DC. Dave received a JD from the University of Chicago and a BS in Business Administration from Georgetown University.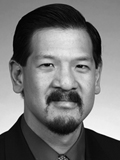 David Liu, Managing Director and Co-Head of Digital Media and Internet, Jefferies & Company Inc.


David is a Managing Director in the Media Investment Banking Group at Jefferies & Company Inc., leading the firm's practice in the digital media and Internet sector. In that role, he has completed more than 90 transactions. Past clients of the group include Yahoo, Shutterfly, Nokia, comScore, Fastclick, aQuantive, CBORD Group, Internet Brands, Limelight Networks, Name Media, Oak Pacific Interactive, Oversee and Reunion, among others. With more than 17 years of investment banking, venture capital and technology start-up experience, Liu has advised on a broad range of transactions, including IPOs, follow-on offerings, convertibles, private company sales, tender offers and restructurings. Previously, he founded a software company, and he has served on the boards of several technology start-ups and incubators. Liu received an M.B.A. from Harvard Business School and two bachelor's degrees from the University of Pennsylvania.

Moderator:

Brad Rock, Partner, DLA Piper

Brad Rock concentrates in mergers and acquisitions; corporate securities, venture financings, and public offerings; public company securities law compliance; and software and hardware licensing and distribution. He received a J.D., University of California at Berkeley, Order of the Coif, and an A.B., Economics, Princeton, cum laude.
About the M&A and Private Equity Roundtables

The M & A and Private Equity Roundtable is a program designed for Wharton Alumni and senior executives (invitation-only) interested in learning from and building relationships with professionals in mergers & acquisition, corporate development, and private equity. It provides an engaging format to foster new ideas and opportunities for the community and sponsors.
Mission:
Create an intellectual capital platform bringing together thought leaders of the mergers and acquisitions and private equity ecosystem to share skills, build relationships, and exchanges ideas with Wharton Alumni.
Theme for 2013:
Creating Opportunities: Are we poised for a vibrant landscape of M & A opportunities in 2013? On the one hand it looks good. A number of ingredients are in place such as regulatory changes encouraging divestitures, high corporate cash balances, increased appetite from foreign buyers, favorable valuations, low interest rates, and private equity funds seeking portfolio company exits. On the other hand, confidence is weaken by the backdrop of volatile markets, sequestration, and uncertainty in the Eurozone and Middle East. This program is designed to not only bring you up to speed on the latest M & A trends creating opportunities, but also educate you with insights and lessons. We're confident you'll find our roundtables to be a vibrant networking and educational environment helping you create deals and career opportunities in 2013.
Presented by: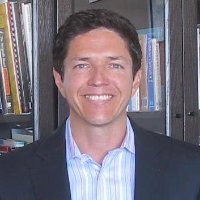 Michael Fernandez, W'91, Executive Producer, Co-Chair



Michael is the Founder of
JMF & Co
, a data science firm providing top-tier independent analytic and data science talent to clients on a variable cost basis. The team is composed of Ph.D.s in math, engineering, and informatics from MIT and Princeton as well as software engineering talent and analytic management consultants. Together they help clients effectively execute critical data science initiatives requiring analytic talent without committing to long-term fixed labor costs. Prior to JMF & Co, Michael was a Managing Director with a boutique mergers and acquisitions firm advising c-level executives of private companies with revenues up to $100 million on mergers and acquisitions. Michael holds a B.S.E from The Wharton School of the University of Pennsylvania and an M.P.A. from Harvard University.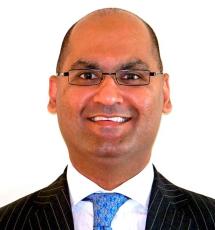 Sajjad Jaffer, WG 01, Co-Chair


Sajjad Jaffer's background spans private equity, consulting, and banking. He invested growth capital across technology, food and beverage, retail, commodities, and hospitality sectors netting an IRR over 50% for Siraj Capital in Dubai. Sajjad focused on customer operations, supply chain, and product innovation engagements at Infosys, creating over $10 billion in value in the high tech, manufacturing, and retail sectors. He also led global partnerships in the business intelligence space. Sajjad started his career at M&T Bank where he executed acquisitions of bank assets and divestitures of credit card portfolios worth over $1 billion. He holds a B.A. from Bowdoin College, M.B.A. from The Wharton School of the University of Pennsylvania, and was a White House Fellows finalist.
Philanthropy:
Net proceeds benefit the leading nonprofit medical research institute in the United States devoted to pioneering new treatments and providing medical care for Veterans:
Sponsorship:
If you are interested in sponsoring and/or hosting a roundtable at your company or would like to suggest a panelist, please contact
Michael Fernandez
.