---
WHARTON SOCIAL IMPACT CONFERENCE IN SAN FRANCISCO

Thursday, April 4, 2013
Wharton Social Impact Initiative and Wharton San Francisco are excited to host innovative social entrepreneurs and impact investors for an afternoon of engaging panel discussions. This is the dawn of an era where mainstream businesses will be built around a social mission.
Be a part of a movement that is bringing social capital, resources and entrepreneurs together.
Meet thought leaders in social impact investing.
Learn how social impact leaders identified their social challenge and built their business to solve that need.
Panel 1: Impact Investing and Funding Trends
How is social impact investing evolving? How is impact investing improving people's lives? What are the financial returns?

Panelist include:
Raj Gollamudi,
Director, Investments
Omidyar Network


Omidyar Network a philanthropic investment firm, which supports market-based approaches with the potential for large-scale, catalytic impact. Their efforts are organized around five initiatives: consumer internet and mobile, entrepreneurship, financial inclusion, government transparency and property rights.


Penelope Douglas,
Board Chair,
Social Capital Markets


Through a network of social enterprises and an annual conference, Social Capital Markets (SOCAP) is helping grow and connect the emerging field of impact investing by creating businesses that are both profitable and have a positive social impact.


Ed Marcum,
VP Investments,
Humanity United


Humanity United leads and supports efforts to lift up the voices and will of people, ensure good governance and the rule of law, engage markets and businesses as a force for change, and encourage the exploration of promising ideas and innovations to build peace and advance human freedom.


Geoff "Chester" Woolley
CEO and Co-Founder,
Unitus Impact

Unitus Impact is a venture capital firm investing in scalable businesses that improve the livelihoods of the working poor in Asia's fastest growing economies. We aim for real and measurable impact in terms of income growth and people impacted, while generating attractive financial returns through exits to strategic acquirers.

Panel 2: Social Entrepreneurship

How did our panelists identify their social challenge, and how did they build their business to solve that need?


Panelist include:
Leila Janah,
Co-Founder and CEO, Samasource


"Sama" means equal. Samasource connects poor women and youth to training and employment in the digital economy. As a premier provider of digital services, we deliver a steady flow of microwork to people around the world.


Jill Vialet,
CEO/ Founder,
Playworks
Playworks is a national nonprofit organization that transforms schools by providing play and physical activity at recess and throughout the school day, which in turn, reduces bullying, restores valuable teaching time, and improves the school and learning environment.


Alicia Polak,
Executive Director
The Bread Project


The goal of the Bread Project is to help participants become self sufficient by providing them with culinary training and job referral assistance.

Nikhil Arora,
Co-Founder,
Back to the Roots

Back to the Roots grows gourmet mushrooms entirely on recycled coffee grounds. The founders were inspired by the idea of turning waste into wages & fresh, local food.


Erin Gruwell,
Educator and Founder of the Freedom Writers Foundation
Freedom Writers develops challenging, high-interest curriculum and trains educators to teach every student through relevant and project-driven activities. Erin's extraordinary journey with 150 high school students who had been written off by the education system was featured in the film by Paramount pictures, Freedom Writers.
Register Online
Date:
Thursday, April 4, 2013
Time:
1:30pm - 6:30pm
Location:
Wharton |
San Francisco
,
2 Harrison Street
, 6th Floor, San Francisco, CA 94105

Cost:
$40 for WCNC members, Members of Affiliate Clubs, Non-member alumni and other guests and $30 for Current Wharton Students.
All Sales are final
. No charge for Wharton Club Gold Ticket Members (but remember as always to register via the above 'Register Online' link).
Registration will be available at the door.

Ticket includes conference attendance, snacks, and evening cocktail networking session. New membership is available at
http://www.whartonclub.com/memsub.html
.
If you have questions, contact us
here
.
Tentative Schedule:

1:30-1:45pm: Opening remarks
Douglas H. Collom, Vice Dean of Wharton in San Francisco
Katherine Klein, Vice-Dean, Wharton Social Impact Initiative
1:45-3:15pm: Panel 1, Impact Investing and Funding Trends
3:15-3:45pm: Coffee Break and networking
3:45-6:15pm: Panel 2, Social Enterprise and Entrepreneurship
6:15-6:20pm: Closing remarks, Anand Raghavan
6:20-7.20pm: Cocktail and networking
About the Speakers:
Raj Gollamudi, Director, Investments Omidyar Network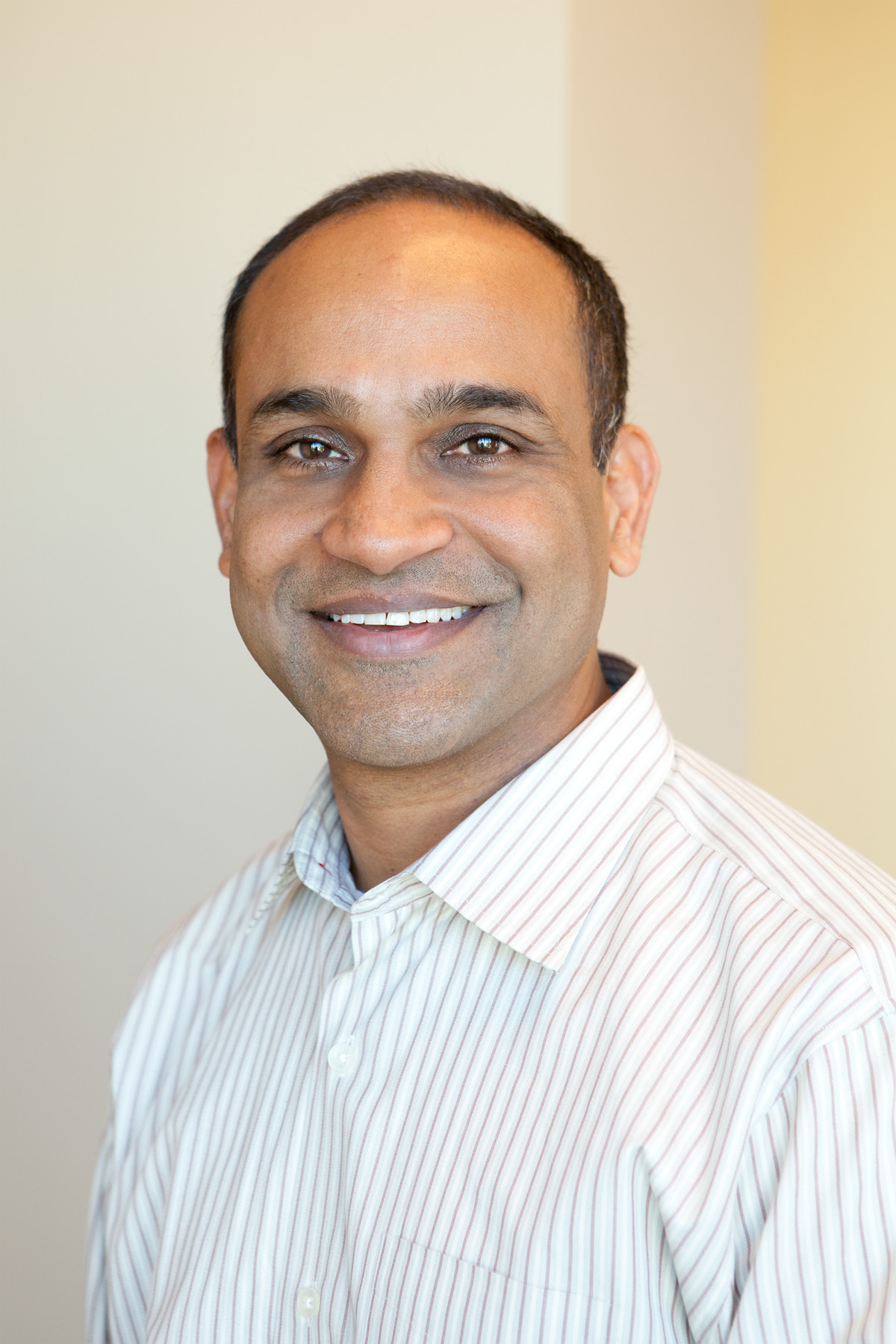 Raj is an Investment Partner at Omidyar Network (ON) and leads the firm's mobile investment efforts in the developing world. Raj has more than twenty years of experience as an engineer, entrepreneur, and venture capitalist. Prior to joining ON, Raj co-founded BlueStream Ventures, a $300 million technology venture capital fund based in Silicon Valley where he led investments across a number of technology sectors in the enterprise and consumer segments. Raj was also a software research analyst at investment banking firms Thomas Weisel Partners and Wessels, Arnold & Henderson (now Royal Bank of Canada). Raj began his career as an engineer at Sun Microsystems. Raj has a Bachelor's in Electrical Engineering from BITS Pilani in India, a Masters in Computer Science from Clemson University, and a MBA in Finance from the Wharton School.
Penelope Douglas, Board Chair, Social Capital Markets

Penelope became Executive, Chair of the Board of Mission HUB LLC in early 2011.
Prior to joining Mission Hub LLC, Penelope Douglas co-founded and served as CEO of Pacific Community Ventures for the first 12 years of the organization's life. PCV, a non-profit whose mission is to invest human, intellectual, and financial capital in small businesses for the benefit of economically underserved communities, has helped to create more than 5,000 jobs for lower-income workers at 250 small businesses throughout California. Penelope was additionally a partner in Pacific Community Ventures LLC, with $60 million of committed capital.
For nearly three decades, Penelope has applied her strategic acumen and dedication to social change for organizations such as: Morrison & Foerster, Odwalla, Ernst & Young, New Mexico Community Capital, Wells Fargo, San Francisco's Larkin Street Youth Center, Friends of the Urban Forest Juma Ventures, and more. She's been featured by media outlets such as the New York Times, NPR, San Francisco Chronicle, and California magazine, which includes recognition of her as a pioneer of "compassionate capitalism," and she is a Robert A. McNeeley Trailblazer Award winner.
In addition to being a leader of social change, Penelope is an athlete who has competed in ultra marathons and Ironman distance triathlons, and an artist whose paintings and drawings have been exhibited publicly. Penelope is a native Californian and a graduate of Smith College.

Ed Marcum, VP Investments, Humanity United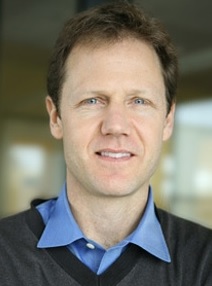 Ed Marcum is Vice President for Investments. Prior to joining Humanity United, Ed was the deputy executive director of World Links, where he oversaw programs focused on improving educational outcomes and economic opportunities for youth in developing countries through the use of information and communications technology. Before joining World Links, Ed served as executive director of Global Education Partnership, a nongovernmental organization that provides entrepreneurship and job skills training to low-income youth in Kenya, Tanzania, Guatemala, and Indonesia.
Ed holds a bachelor of arts degree in political science from the University of California at Berkeley, and a MBA/MA degree from The Wharton School/Lauder Institute at the University of Pennsylvania.
Jill Vialet, CEO/ Founder, Playworks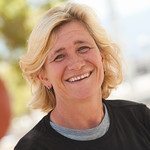 Jill Vialet has worked for more than 25 years in the nonprofit sector, during which she focused her entrepreneurial skills of conceiving of and growing two successful nonprofit organizations. In 1996, Vialet launched Playworks with two schools in Berkeley, California. Currently the organization brings play and physical activities to children across the country, with offices in 23 cities. During the 2012-13 school year Playworks will serve over 400,000 students through direct and training services, reaching more than 750 schools and youth-serving organizations.
Prior to Playworks, Vialet founded the Museum of Children's Art (mocha) in Oakland, California. She served as the executive director at mocha for nine years, ultimately expanding its programs to reach 20,000 young people each year.
Vialet graduated from Harvard University where she studied medical sociology, played rugby, and became actively involved with Harvard's service-learning community. Vialet served as the director of Harvard's Public Service Program during the 1986-87 school year. In 1996 she was awarded Radcliffe's Jane Rainie Opel Award for achievement by a young alumna.
Vialet was a Eureka Fellow from 2000 to 2001 and in 2004 she was selected as an Ashoka Fellow. In 2009, Vialet and Playworks were selected as a member of the Clinton Global Initiative. Jill is a mother and still plays actively by running and mountain biking, among other outdoor activities. In 2011 Jill was named by Forbes magazine as one of the top 30 leading social entrepreneurs and recognized by the Women's Sports Foundation as one of 40 Women Leaders in honor of the anniversary of Title IX.
Leila Janah, Co-Founder and CEO, Samasource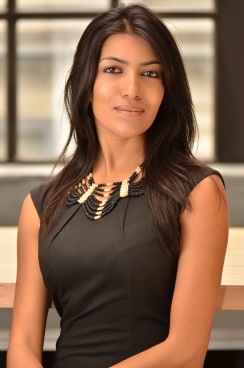 Sama means equal in Sanskrit.
Samasource
, a nonprofit I founded four years ago, connects people living in poverty to
microwork
-- small, computer-based tasks that build skills and generate life-changing income. The same concept inspired me to co-found
Samahope
, a new site to crowdfund surgeries in poor countries.
Before Sama, I worked at the
Stanford Program on Global Justice
and co-founded
Incentives for Global Health
, an initiative to increase R&D spending on diseases of the poor. I've also worked as a management consultant and as a travel writer for
Let's Go
in Mozambique, Brazil, and Borneo.
I'm a
frequent speaker
on social entrepreneurship and technology. My work has been
profiled
by Forbes, CBS, CNN, NPR, the BBC, The New York Times, and The New Scientist, and on the cover of Fast Company's
July 2012 issue
. I've been fortunate to receive several awards for my work, including a 2011 Entrepreneur of the Year Award from the Social Enterprise Alliance, a 2010 World Technology Award, and a 2012 TechFellow Award.
Sorel
partnered with me this fall to launch the "Get Your Boots Dirty" campaign.
I serve on the boards of
CARE
, the global poverty-fighting organization (and inventor of the care package),
OneLeap
and
TechSoup Global
and as an advisor to
BrightFunds
and
RevelTouch
.
I received a BA from Harvard and live in San Francisco.
Nikhil Arora, Co-Founder, Back to the Roots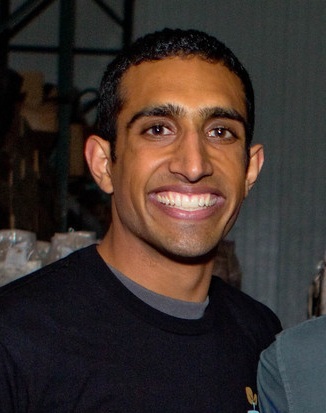 Nikhil Arora is the co-founder of
Back to the Roots
, an urban mushroom farm in Oakland, California. He and co-founder Alejandro Velez created the company during their senior year at the University of California, Berkeley from a belief that business can be used for good. After graduating summa cum laude in 2009, they founded the mushroom farm that now makes grow-your-own Mushroom Gardens using entirely recycled coffee grounds as the soil – an idea upon which he and Alejandro came across in a business ethics lecture.
Arora was always interested in sustainability and job creation, and during college worked in Ghana for six months to implement a profitable recycling program at the 30,000+ student University of Ghana campus.
Prior to founding Back to the Roots, Arora was headed toward business consulting, which he gave up in favor of urban mushroom farming nd sustainability. Along with Velez, Arora serves on the board for the Sage Mentorship Project, a one-to-one mentorship group connecting UC Berkeley students with local, disadvantaged elementary students. He also serves on the board for Alpha Epsilon Zeta, a professional fraternity on the UC Berkeley campus, and the Social Venture Network, the founding organization that helped spearhead the socially responsible business movement 25 years ago.
Today, Arora has been named one of 2012
Inc 30 Under 30 Entrepreneurs
, a
CNN Generation Next Entrepreneur to Watch
, Forbes 30 Under 30, and one of BusinessWeek's Top 25 Social Entrepreneurs. The company has grown from a handful of employees to 31 employees, and was honored in Fall 2012 with an Empact100 award from the White House, recognizing Back to the Roots as one of the top 100 entrepreneurial companies in the US.
Alicia Polak, Executive Director, The Bread Project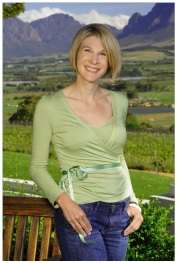 Prior to joining The Bread Project in Berkeley and Emeryville, CA, Alicia was the dynamic founder of The Khaya Cookie Company, an innovative business with a social objective. A former investment banker turned social entrepreneur, the New Jersey native created a forward-thinking business model that allowed her to fulfill a personal commitment to better the lives of the residents in her adopted home of South Africa.
In 2004 Alicia founded the Khaya Cookie Company. The endeavor utilized the entrepreneurial and analytical skills that she gained on Wall Street to expand on her venture for social change. These jobs provide sustainable opportunities and job skills training for the women and men of the local community in South Africa. The company has gone on to win some of South Africa's most prestigious small business awards.
Alicia worked as an international consultant specializing in logistics and project management for the Freeplay Foundation in Cape Town, South Africa. Distributing wind-up radios in Sub-Saharan Africa brought her to the realization that she wanted to create jobs for people as a means to make them self-sufficient.
Alicia grew her company and sold it back to local South Africans in the true spirit of empowerment. She returned to the United States and began to work as a consultant and guest lecturer at Wharton's School of Business in the Societal Wealth Program in the field of Social Entrepreneurship. Alicia also started her own consulting company KREATE to transfer her knowledge of building replicable, scalable models to solve one of the world's most pressing societal problems – unemployment.
Alicia could not refuse the opportunity to transfer her knowledge to The Bread Project where she now serves as Executive Director and is helping to Create Opportunity One Bite at a Time, One Job at a Time. She is also looking forward to growing The Bread Project's social enterprise lines.
Alicia earned an MBA/MPA from New York University and The University of Cape Town, South Africa. She earned her BA from New York University. Alicia is also a Fulbright Scholar. Alicia and her work have been featured in CNN Headline News "Small & Global" and in publications such as The Financial Times, Glamour (South Africa), O, the Oprah Magazine (South Africa), and Business 2.0. She received the Food Network Awards 2007 Edible Entrepreneur of the Year award for her "passionate pursuit of bright ideas."
Alicia currently resides in Berkeley, CA and in her free time enjoys scuba diving, South African wine tasting and traveling the world.
Erin Gruwell, Educator and Founder, Freedom Writers Foundation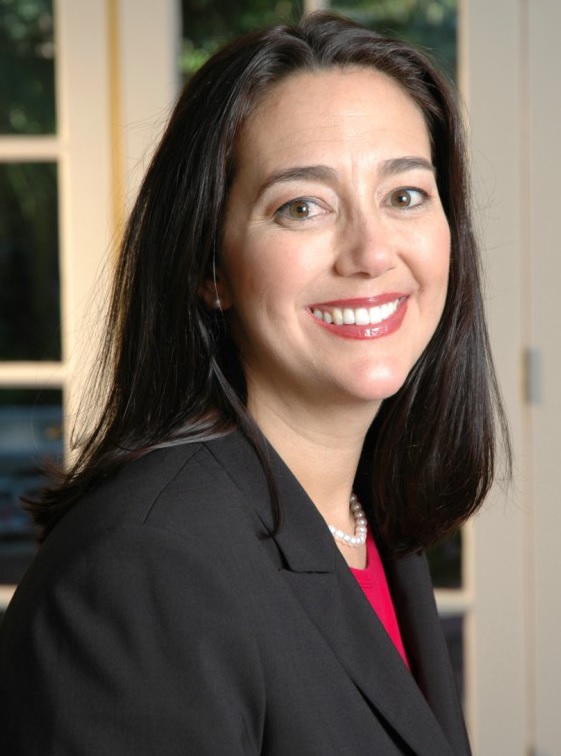 Erin Gruwell has earned an award-winning reputation for her steadfast commitment to the future of education. Her impact as a change agent runs deep. So deep, in fact, that her story attracted Hollywood's attention. In January 2007, Paramount Pictures released
Freedom Writers
, starring two-time Oscar winner Hilary Swank as Erin. The film is based on
The Freedom Writers Diary
, the
New York Times
bestseller that chronicled Erin's extraordinary journey with 150 high school students who had been written off by the education system.
By fostering an educational philosophy that valued and promoted diversity, she transformed her students' lives. She encouraged them to re-think rigid beliefs about themselves and others, reconsider daily decisions, and ultimately re-chart their futures. With Erin's support, they chose to forego teenage pregnancy, drugs, and violence to become aspiring college students, published writers, and citizens for change. They dubbed themselves the "Freedom Writers" –in homage to civil rights activists The Freedom Riders—and published a book.
Inspired by Anne Frank, Erin and her students captured their collective journey in
The Freedom Writers Diary
. Through poignant student entries and Erin's narrative text, the book records their ―eye-opening, spirit-raising odyssey against intolerance and misunderstanding. In early 2007,
Teach With Your Heart
, Erin's powerful memoir and call to arms was published.
While Erin has been credited with giving her students a "second chance", it was perhaps she who changed the most during her tenure at Wilson High School. She decided to channel her classroom experiences toward a broader cause, and today her impact as a teacher extends well beyond Room 203. Erin founded the Freedom Writers Foundation where she currently teaches teachers around the country how to implement her innovative lesson plans into their own classrooms. Recently, Erin's teaching methods from her time in Room 203 have been published in the
Freedom Writers Diary Teacher's Guide
. Proceeds from the sale of all books directly fund the Freedom Writers Foundation.
Erin and her students have appeared on numerous television shows, including
Oprah, Prime Time Live
with Connie Chung, Barbara Walters'
The View, and Good Morning America
, to name a few. Their story has earned them dozens of awards, including the Spirit of Anne Frank Award.
Erin is a graduate of the University of California Irvine, where she received the Lauds and Laurels Distinguished Alumni Award. She earned her Master's Degree and teaching credentials from California State University Long Beach, where she was honored as Distinguished Alumna by the School of Education.
Geoff "Chester" Woolley, CEO and Co-Founder of Unitus Impact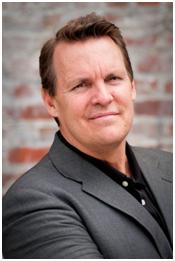 Geoff has been active in private equity investing for over 25 years, managing over $2 billion as the founder of successful venture funds in the United States and Europe. As Founding Partner of Dominion Ventures and European Venture Partners (now called Kreos Capital), Geoff pioneered the concept of venture debt. Over his career, Geoff has invested debt and equity in over 400 companies, including Ciena, Coinstar, Hotmail, and Human Genome Science. In 1998, Geoff assumed an advisory role at Dominion Ventures in order to pursue non-profit and other business interests.
Geoff has been involved in impact investing and microfinance since he joined Unitus Labs as a board member in 2001. During his time as Unitus Labs' Capital Markets Chair, he was instrumental in the launch of Unitus Equity Fund, the first commercially focused microfinance equity investment fund, as well as Unitus Capital, the first investment bank focused on serving social enterprises throughout Asia. Since its launch, Unitus Equity Fund and its successor Elevar Equity have raised two funds totaling nearly $95 million, while Unitus Capital has successfully arranged over $700 million in debt and equity financing for social enterprises. In 2011, Geoff co-founded Unitus Impact, an early-stage impact investing firm with the mission of improving the livelihoods of low-income populations in Asia through scalable, financially attractive investments.
In addition to his current role as CEO of Unitus Impact, Geoff holds board seats at Micro Benefits China and other social enterprises benefiting those at the base of the economic pyramid. He is a founding and current board member of SKS Microfinance, India's largest microfinance bank, and Samhita Microfinance. As co-founder, Geoff launched the largest student-led venture fund in the United States, the $18.5 million University Venture Fund. In addition, Geoff launched the University Impact Fund, which partners university students with top-tier impact investing firms and social enterprises to provide the students with real-time exposure to projects and investments.
Geoff holds a B.S. in business management from Brigham Young University and an M.B.A. from the University of Utah.