---
BIG DATA AND THE STRATEGIC C-LEVEL EXECUTIVE
Tuesday, March 12, 2013
Livestreaming Tonight: Big Data and the Strategic C-level Executive
UPDATE:
The Wharton Club of Northern California proudly presents this executive rountable via Livestream.
Due to popular demand, we will Livestream this event. It is brought to you courtesy of the Wharton Club of Northern California and
JMF & Co
. Cost: No charge. Our event at Orrick is sold out!
Link:
https://new.livestream.com/jmfco/whartonbigdata

No sign-in required. Just click to watch and join the conversation on Twitter at:
#whbigdata
In this roundtable, our experts will explore how Big Data is transforming the enterprise. We'll discuss how executive decision making is changing due to data science and analytics and offer ideas on how to assemble the right resources and tools to obtain actionable insights from Big Data. They'll also share insights into Big Data trends and some the tools being developed by innovative Big Data startups that can help non-technical experts and C-Suite executives improve decision making.
Questions we will explore:
What are the best practices for launching and managing a Big Data initiative?
How does the CFO measure ROI on Big Data Investments?
What new skills, tools, and perspectives are needed on teams to take advantage of predictive analytics?
How can constantly testing, bundling, and synthesizing information and making it available across an organization lead to a nimbler business?
This event has limited seating so reserve your seat today!
Register Online [SOLD OUT,
but please watch via Livestream
]
Date:
Tuesday, March 12, 2013
Time:
5:30pm Registration; 6:00pm Panel
Location:
Orrick,
405 Howard Street
, San Francisco, CA 94105

Cost:
$20 for WCNC members and accompanied guests.
Registrations after 4:00pm on Friday, March 8th are an extra $10 per ticket.
Cancellations after Friday, March 8th are at the discretion of the WCNC. No charge for Wharton Club Gold Ticket Members (but remember as always to register via the above 'Register Online' link).
Registration closes Sunday, March 10th at 4:00pm.
No registrations at the door.
Light food and refreshments will be served.
New membership is available at
http://www.whartonclub.com/memsub.html
.
Panelists: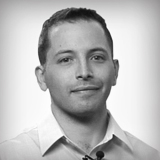 Jake Flomenberg, Investment Partner,
Accel Partners
Jake Flomenberg joined Accel in 2012 and has over a decade of experience building innovative software products. He focuses on early stage investments in Big Data, cloud computing, SaaS, and storage technologies, and is part of the team responsible for Accel's Big Data Fund. Jake currently sits on the board of Trifacta, creator of radical productivity software for data preparation and analysis, and Origami Logic, provider of a visual Big Data analytics platform for marketers.
Prior to Accel, Jake was Director of Product Management at Splunk where he was responsible for Splunk's user interface and Big Data strategy. Previously, he worked at Cloudera where he helped the founding team tackle a broad array of sales, marketing, and product issues. Earlier in his career, Jake was a member of Lockheed Martin's Engineering Leadership Development Program and held several roles ranging from software development to business strategy and M&A.
Jake holds a B.S.E. in Computer Science, Electrical Computer Engineering, and Economics from Duke University, an M.S.E in Systems Engineering from the University of Pennsylvania, and an M.B.A. from Harvard Business School.
Greg Pavlik, VP of Engineering
,
Hortonworks
Greg has more than 15 years of experience in the distributed systems, middleware, and real-time analytics markets and brings proven software engineering management expertise to lead Hortonworks' product development organization. Prior to joining Hortonworks, Greg spent nearly 10 years at Oracle, most recently as vice president of product development for Oracle's market leading SOA and integration portfolio where he was responsible for building and managing the development organizations responsible for Oracle's SOA Suite, governance offerings and Application Integration Architecture (AIA) products. Greg also served on Oracle's External Research Board, Oracle's Architecture Review Board, and led technical direction for the company's Web services strategy and fusion middleware transaction processing infrastructure. Previously, Greg was the principal architect for the Java middleware division at Hewlett Packard and worked on Java Application Server middleware at Bluestone Software. Greg holds an MBA from the Wharton School of Business and a B.S. also from the University of Pennsylvania.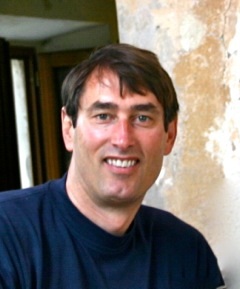 Bob Wiederhold, CEO, Couchbase
Bob is currently CEO of Couchbase, a NoSQL database leader. Until an IBM acquisition in 2008, Wiederhold was Chairman/CEO of Transitive, the leader in cross-platform virtualization with 20 million users. Until 2001, Wiederhold was Tality CEO, the worldwide leader in design services with revenues over $200 million. Bob also was an executive at Cadence, an EDA company he joined as a small start-up and helped to grow to over $1.5B.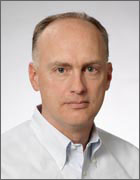 Moderator:

Don Keller, Partner, Orrick
Mr. Keller advises emerging companies, public companies, venture capital firms and investment banks. He has advised clients on more than 60 public offerings, 75 acquisition transactions and several hundred venture financings.
Mr. Keller is a member of Orrick's 11-member Board of Directors.
Mr. Keller has worked on transactions for Apple (Nasdaq GS: AAPl), Google (Nasdaq GS: GOOG), Oracle (Nasdaq GS: ORCL), Tibco (Nasdaq GS: TIBX), Adaptec (Nasdaq GS: ADPT), Shutterfly (Nasdaq GS: SFLY), Martha Stewart Living Omnimedia (NYSE:MSO), Sum Total Systems (Nasdaq GS: SUMT) and Rambus (Nasdaq GS: RMBS). Mr. Keller also has represented many investment banking clients in public offering transactions, including representing Goldman, Sachs & Co. in offerings for PeopleSoft, Baan, Cadence, Geocities, Inktomi, PC Order, E-Loan and others.
Mr. Keller has received many awards, included being named one of the top 100 IPO lawyers during 1998-2003 by IPO Vital Signs, an award based on the number of IPOs completed. He was named one of California's top 40 lawyers under 40 in 1996. Additionally, Chambers and Partners named Mr. Keller one of America's leading business lawyers.
Mr. Keller was selected for inclusion in The Best Lawyers in America in the areas of leveraged buyouts and private equity law, mergers and acquisitions law, securities law and venture capital law. Mr. Keller also was named as a Northern California "Super Lawyer" by Law & Politics and San Francisco Magazine.
Mr. Keller is a member of the Board of Overseers of Boston College Law School. Don earned his J.D. from Boston College Law School and a B.A. from Dartmouth College.
(Robin Vasan, Managing Director of Mayfield Fund previously scheduled to speak)
About The C-Level Big Data Roundtables

These roundtables are designed for Wharton Alumni and senior executives (invitation-only) interested in learning from and building relationships with professionals operating at the intersection of Big Data analytics, operations research, accounting, and financial management. It provides an engaging format to foster new ideas and opportunities for the community and sponsors.
Mission:
Create an intellectual capital platform bringing together thought leaders of the Big Data ecosystem to share skills, build relationships, and exchanges ideas with Wharton Alumni.
Theme for 2013:
Analytic Strategies for Actionable Insights: Should CEOs, CMOs, and CFOs care about Big Data? If so, why and how do they use Big Data analytics to drive profit and growth. According to an IBM study, every day we create 2.5 quintillion bytes of data, and 90% of the data in the world today has been created in the past two years alone and according to a recent study conducted by SAP, a whopping 94% of "C-suite executives" believe there are areas of their businesses that would benefit from the leveraging of Big Data. Top priorities include improving the ability to translate information into actionable insight, providing instant access to insights via mobile devices, acquiring tools to collect more accurate information, and training employees to better make sense of information. In this series, we will explore how executives in the C-suite master the art and science of analytics to address these priorities, create competitive advantages, and create catalysts that drive profits. This program is designed to not only bring you up to speed on the latest Big Data trends affecting executives, but also educate you with insights and lessons. We're confident you'll find our roundtables to be a vibrant networking and educational environment helping you create business and career opportunities in 2013.
Presented by: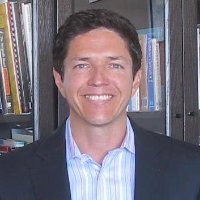 Michael Fernandez, W'91, Executive Producer, Co-Chair

Michael is the Founder of
JMF & Co
, a data science firm providing top-tier independent analytic and data science talent to clients on a variable cost basis. The team is composed of Ph.D.s in math, engineering, and informatics from MIT and Princeton as well as software engineering talent and analytic management consultants. Together they help clients effectively execute critical data science initiatives requiring analytic talent without committing to long-term fixed labor costs. Michael holds a B.S.E from The Wharton School of the University of Pennsylvania and an M.P.A. from Harvard University.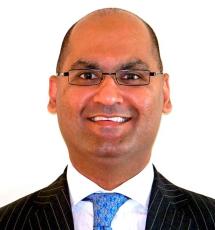 Sajjad Jaffer, WG 01, Co-Chair

Sajjad Jaffer's background spans private equity, consulting, and banking. He invested growth capital across technology, food and beverage, retail, commodities, and hospitality sectors netting an IRR over 50% for Siraj Capital in Dubai. Sajjad focused on customer operations, supply chain, and product innovation engagements at Infosys, creating over $10 billion in value in the high tech, manufacturing, and retail sectors. He also led global partnerships in the business intelligence space. Sajjad started his career at M&T Bank where he executed acquisitions of bank assets and divestitures of credit card portfolios worth over $1 billion. He holds a B.A. from Bowdoin College, M.B.A. from The Wharton School of the University of Pennsylvania, and was a White House Fellows finalist.
Philanthropy:
Net proceeds benefit the leading nonprofit medical research institute in the United States devoted to pioneering new treatments and providing medical care for Veterans:
Sponsorship:
If you are interested in sponsoring and/or hosting a roundtable at your company or would like to suggest a panelist, please contact
Michael Fernandez
.